Temporary Detours: Parking and Pathways
Beginning 12/14/18: Fence Relocation - Walkway Closure from Softball Field to Soccer Field/Stadium.
The Contractor for the Gym Project (AMG) will be closing off the walkway between the Softball Field and the Practice Field/Stadium to complete their scope of work. Besides affecting the walkway this will also block off the gates on the south side to the football field and the ticket booth. In addition there is one Code Blue emergency phone which is at the south east corner of the existing practice field which will be encapsulated inside the fence line. The duration for this closure is from 12/14/18 - 1/25/19.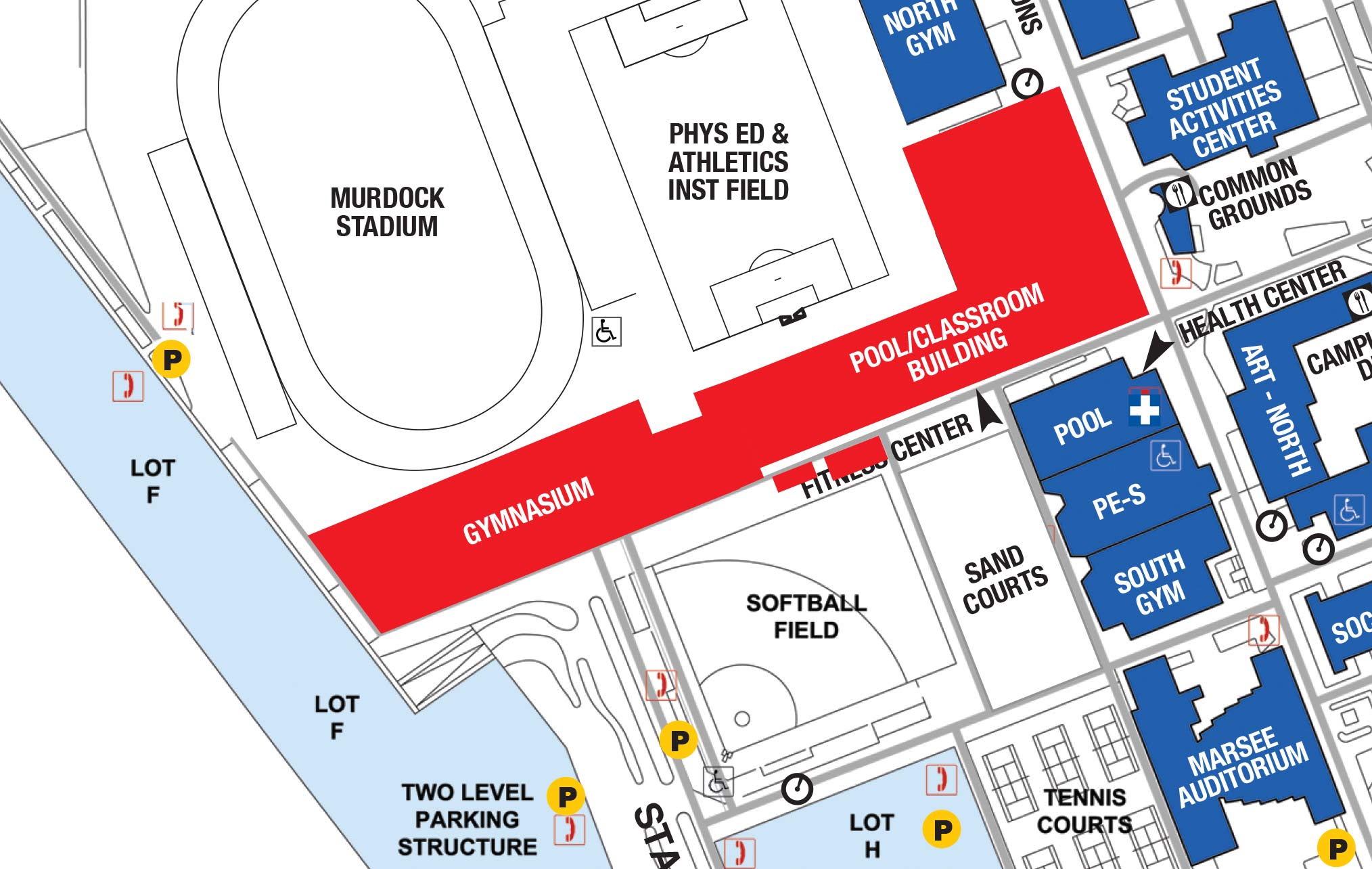 Beginning 1/26/18: Athletic Department Relocation
The Athletics Department will be relocated to various locations on campus due to the Gymnasium/PE Complex construction project. The areas that will be closed are shown below on the map in red; pedestrian and accessible walkways are also noted on the map.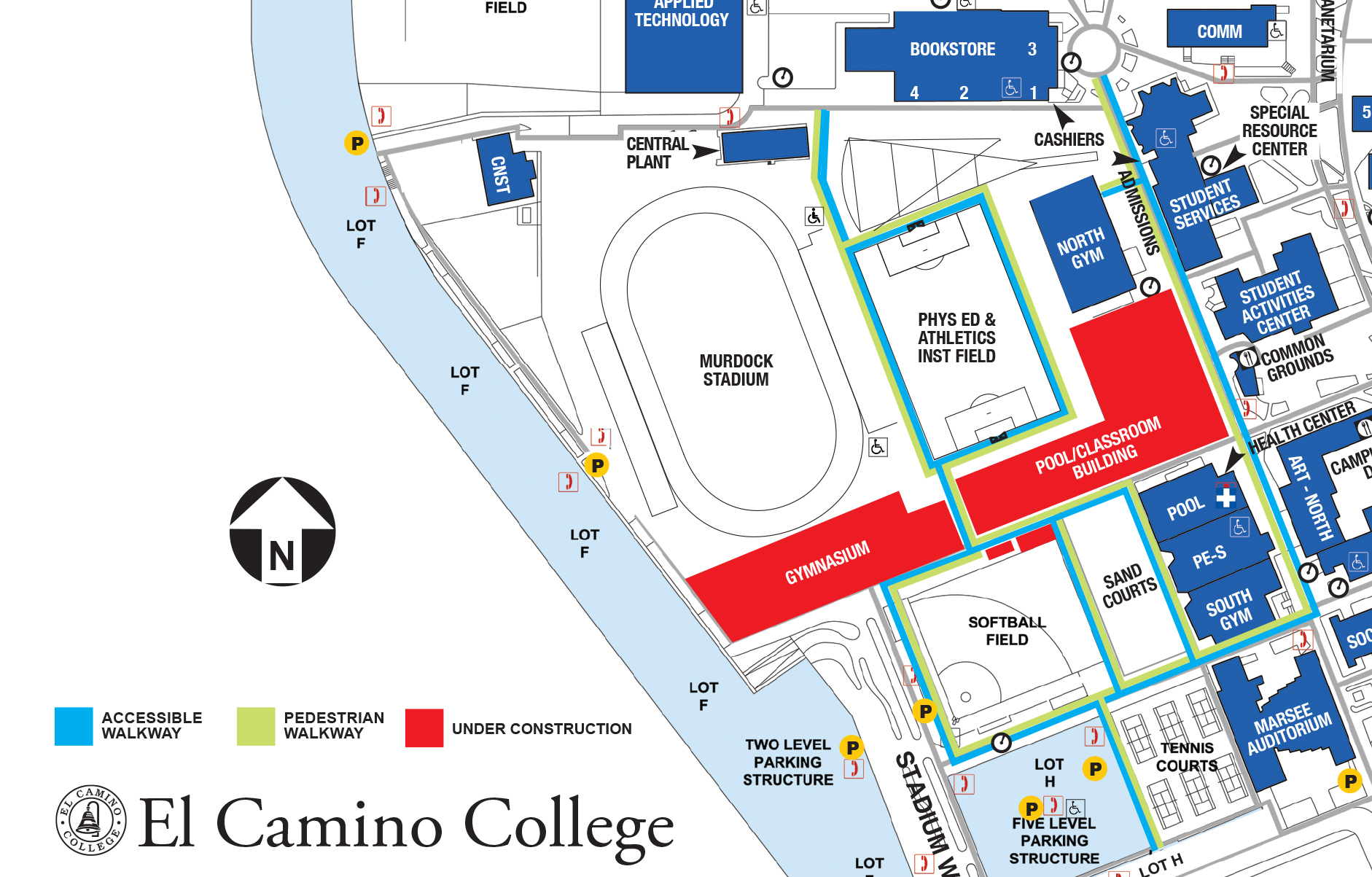 Beginning 8/16/17: Construction and Road Closures
Please note new traffic patterns for pedestrians and vehicles along Crenshaw Boulevard due to the Administration Building construction project. The entrance at the traffic light on Crenshaw Boulevard is closed; drop off points have also been relocated. See map below for more information.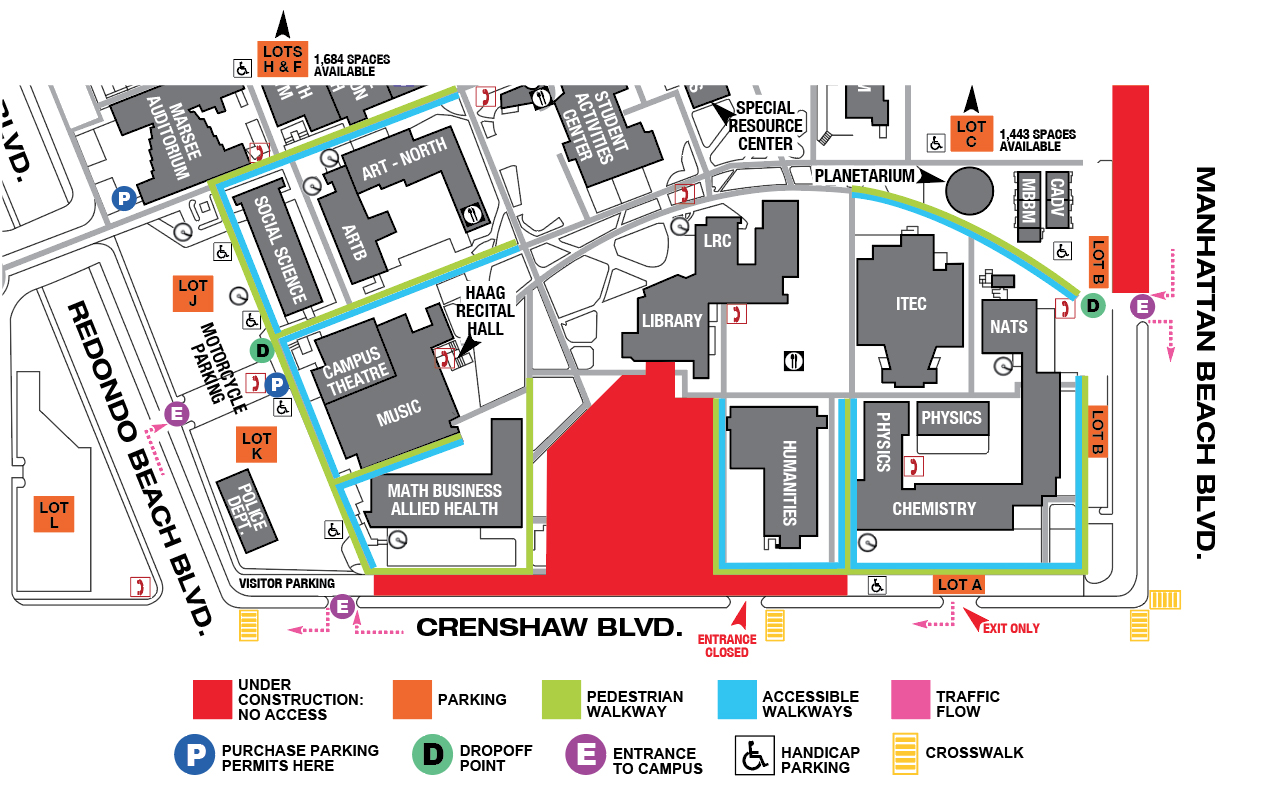 6/5/17: Road Closure for Administration Building Demolition Starting July 2017
Please be advised that in order to facilitate the demolition of the existing Administration Building, and the construction of the new building, the campus loop roadway along the MBAH and Administration Buildings will be fenced off beginning July of 2017 as identified on the site plan below.

Please note: There will be NO ACCESS to the campus loop roadway from Crenshaw Blvd. at either the traffic signal or the driveway north of the signal. There will be access to Lots J and K. Access to Lot B will be from Manhattan Beach Blvd.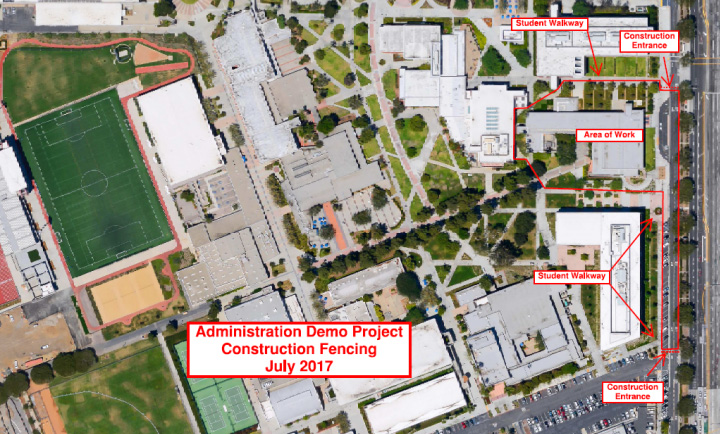 1/12/17: North Campus Construction
The map below shows the area that is closed from today through 5/7/18, for construction of the new Student Services Center building.