STAFF RESOURCES
2. General Campus Information


---

Address / Directions / Maps

Address
El Camino College
16007 Crenshaw Blvd., Torrance, CA 90506
310-660-3593

Maps
Campus Map (PDF) | Directions to Campus (PDF)

Public Transportation

Driving Directions to El Camino College
Driving Directions: El Camino College and Centers (PDF)
From LAX/405 (San Diego Freeway) from the North:
Take the 405 (San Diego Freeway) south to the Redondo Beach Boulevard exit, make a left off the exit onto Redondo Beach Boulevard. The college is on the northwest corner of Redondo Beach and Crenshaw Boulevards (approximately 1.5 miles).
From the 405 (San Diego Freeway) from the South:
Exit the 405 freeway at Crenshaw Boulevard. Make a left off the freeway and a right (north) onto Crenshaw Boulevard. The college is located on the northwest corner of Crenshaw and Redondo Beach Boulevard (approximately 3 miles).
From the 91 (Gardena Freeway) from the East:
The 91 (Gardena Freeway) west will end and become Artesia Boulevard. Continue (west) on Artesia Boulevard until Crenshaw Boulevard. Make a right onto Crenshaw. The college is located on the northwest corner of Crenshaw and Redondo Beach Boulevards (approximately 6 blocks).
From the 110 (Harbor) Freeway from the North or South:
Take the Redondo Beach Boulevard exit. From the northbound 110 make a left onto Redondo Beach and from the southbound 110 make a right turn onto Redondo Beach. The college is located on the northwest corner of Redondo Beach and Crenshaw Boulevards (approximately 5 blocks).
---
Parking Information

All faculty and staff members are required to have and display a valid El Camino College staff parking permit to park a motor vehicle in staff parking lots.
Staff and student parking permits are displayed by hanging them in front of the rear view mirror and may be transferred from one car to another. All permits must be clearly visible from outside the vehicle.
Vehicle Code Laws are in effect 24 hours per day, 7 days per week, and are enforced by the El Camino Police Department.
Visit the Parking Regulations webpage for more information about:
Parking
Parking Permits
Disabled Placards
Enforcement
Towing and Booting
Liability
---
Where Can I Eat?
PLACES TO EAT AT OR NEAR EL CAMINO COLLEGE

ECC Campus Food Services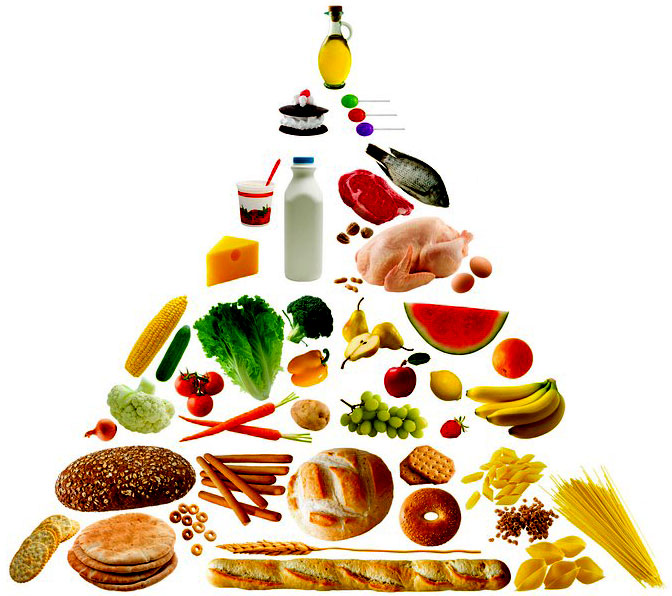 Campus Deli, Common Grounds, Café Camino, The Manhattan

On Crenshaw Blvd (North to South)
The Pancake Factory, Pita Popix Grill, Golden Bowl, McDonald's, Chicken Maison, Subway, Supreme Burger Grill, Domino's, Wasabi Sushiya, Bonello's New York Pizza, Del Taco, Curry Leaf Restaurant, Ramona's Mexican Delicatessen, Wienerschnitzel, Taco Bell, KFC/A&W, 7-Eleven

Drivable
Lomeli's Italian Restaurant, La Villa Mexican Food Restaurant, Flossie's Southern Cuisine, Jack In The Box, El Pollo Loco, Wingstop, Bowl Thai, The Pan, exEat by Eatalian Cafe, Tokyo Bento, Caffebene, Maui Chicken

Yelp! Restaurants near El Camino College
---
Parking Permit / Finger Printing / Photo ID
At the time you are processed by Human Resources, you'll receive a half-sheet, NCR Fingerprint / Parking Permit / Photo Authorization form:
Fingerprinting services are available in Human Resources (drop-in) and Campus Police Parking & Key Services (by appointment)44

Parking permits are issued through the Campus Police Parking & Key Services
Photo ID Cards are issued in the Student Activity Center

Parking & Key Services
Parking & Key Services is responsible for the following services. Parking & Key Services is located in the Police Department building at the corner of Redondo Beach Blvd. & Crenshaw Blvd. The office is open Monday-Friday, 8:00 am - 4:30 pm, closed on Campus Holidays and weekends.
Parking Citations
Campus Keys
Lost & Found
Fingerprint Scheduling
---
Campus Safety
The safety and well-being of our students, faculty and staff are always at the top of our agenda. A truly safe campus can only be achieved through the cooperation of all students, faculty, and staff. This information is a part of our effort to ensure that this collaborative endeavor is effective. Read this section carefully and use the information to help foster a safe environment for yourself and others on campus.

El Camino College Police Department
"Dedicated to Safety and Service"
310-660-3100
Working in Partnership with Our Campus Community
The El Camino College Police Department is located at 16007 South Crenshaw Blvd. at the corner of Redondo Beach Blvd. and Crenshaw Blvd. in Parking Lot K.
The Police Department is open 24 hours a day.

Contact
You may contact the police department by calling (310) 660-3100, dialing 3100 from an on-campus District telephone, dialing 911 from any campus pay phone, or using one of the many "Blue Phones" that are located throughout the campus.

Be Aware! Be on the Lookout and Report:
A tense situation that is about to blow up
Any unusual noise you can't explain (screams, breaking glass, etc.)
Emergencies: fire, accident, critically ill person
Someone forced into a car or a van
Property taken out of a room/office that is not occupied
Broken glass/windows
Abandoned vehicles
Anyone hanging around an office/hallway/building with no clear purpose
Someone looking in the windows of parked cars
Students, employees, visitors – all have a right to a safe, crime-free campus.
If something worries you – REPORT IT!
For more information, contact the El Camino Police Department: 310-660-3100
Campus Watch - Torrance Campus
---
Emergency Preparedness
This section includes information and instruction for what faculty need to do in the case of any emergency. The learning outcome of this section is to prepare faculty for disaster preparedness.



What To Do in Case of an Emergency
Faculty and Staff Safety Tips (PDF)
Disaster Preparedness Resources
Active Shooter Safety Tips & Guidelines
---

Emergency Text Notification for Cell Phone
In case of an emergency at El Camino College or Compton Center, there is a new Emergency Text Notification System for your cell phone. This system allows you to receive alerts from our Torrance campus or the Compton Center campus.

Emergency Text Notifications
El Camino College and Compton Center is now utilizing a new communications service that allows us to send important emergency information directly to students, faculty and staff using the latest technology. The Nixle Community Information Service allows us to create and deliver messages to subscribers instantly via cell phone text message and/or email.
When receiving these emergency notifications, they will be rated according to the college's emergency designations.
There are 3 types of alerts/emergency notifications:
Alerts – Emergencies, imminent action/response needed
Advisories – important notice, no action needed at this time
Community – Parking Lot Closures, etc
Employee and student actions will be determined by the "level of emergency." Messages may include emergency notices regarding crime, earthquakes, gas leaks, etc., as well as other safety information. This free service is secure, reliable, and easy to use.


Instructions for Signing Up for the Emergency Text Notification System on your Cell Phone
Compose a text message to: 888777

Text the following message:

ECCPD - This will allow you to receive alerts from the El Camino College campus.
Or
CECPD - This will allow you to receive alerts from Compton Center campus.

You will receive the following text message: "Thank you for signing up for El Camino College Police Department Alerts. Nixle Local Alerts local police and fire alerts. Info: 877-649-5362. TXT HELP for help. To stop txt STOP."
Notifications may also be accessed online at www.nixle.com.
Additionally, iPhone users may download the Nixle App from the Nixle Website or App Store.

(Note: When signing up for Nixle online, you must type in El Camino College's address in order to be directed to receive notices from the ECCPD.)
---
Campus Calendars

The academic calendar includes important information for both campuses, such as deadlines and semester start dates.
This interactive calendar includes important college and student-related events information for students at El Camino College.
---
Who's Who
The administrative structure at El Camino College consists of the President's Office and four Vice President Areas:

President's Office
One area reports directly to the president: Public Relations & Marketing

Academic Affairs
Academic Affairs has a vice president, associate dean, and 10 academic areas: Behavioral & Social Sciences, Business, Fine Arts, Health Sciences & Athletics, Humanities, Industry & Technology, Learning Resources, Mathematical Sciences, Special Resource Center, and Natural Sciences.
Organizational Chart Academic Affairs

Administrative Services
Administrative Services has a vice president and 6 administrative areas: Bookstore, Business, Police Department, Facilities & Planning, Safety & Risk Management, Purchasing & Business Services, and Information Technology Services.
Organizational Chart Administrative Services

Human Resources
Human Resources has a vice president, director, and two areas: Professional Development & Staff & Student Diversity.
Organizational Chart Human Resources

Student & Community Advancement
Student & Community Advancement has a vice president and 6 areas: Admissions & Records, Community Advancement/Business Training Center, Counseling & Student Services, Enrollment Services, Foundation, and Institutional Research & Planning.
Student and Community Advancement Organizational Chart


For complete list of Deans, Associate Deans, Directors, and Assistant Directors, see El Camino College Administrative Roster 2014-2015.

---

Board of Trustees
The Board receives its authority as the governing body of the El Camino College District from the California Education Code and other codes. It is subject to the provisions of both these codes and the state constitution, as well as to its own policies and procedures.
Board members directly represent the people of the District in determining general policies and making decisions which govern the operations of the college, including appointment of personnel, expenditure of funds, and rates of compensation for employees, educational programs and courses, and academic standards.
Regular meetings of the El Camino College District Board of Trustees are scheduled on the third Monday of each month at 4:00 p.m. in the Board Room in the Administration Building. Closed meetings and special meetings are scheduled as necessary.
For a list of the current Board members and Trustee areas, see El Camino Community College District Board of Trustees 2014-2015.
---
Drug-Free Workplace
In accordance with the Drug Free Workplace Act of 1998 (Public Law 100-690, 41 U.S.C.701, et seq.) and the Drug Free Schools and Communities Act of 1989 (Public Law 101-226, 20 U.S.C. section 1145(g)), El Camino College strives to maintain a drug-free campus for its students and employees. The unlawful manufacture, distribution, dispensation, use, or possession by students and District employees of alcohol or illegal controlled substances in all buildings, property, facilities, service areas, or on District business is prohibited except where alcohol is allowed in accordance with Section 25608 of the Business and Professions Code.
The District will impose sanctions on students and employees who violate this policy, up to and including expulsion or termination of employment and referral for prosecution, pursuant to State law and District policies. Disciplinary proceedings will be initiated for the manufacture, use, sale, or furnishing of illicit drugs or alcohol on District property or at District activities.
---
Equal Employment Opportunity
El Camino College is an Equal Opportunity Employer. The college's policy provides for fair and equitable treatment of applicants, students, and employees in employment and education, and prohibits discrimination on the basis of race, color, ancestry, religion, gender, national origin, age, disability, sexual orientation, medical condition, marital status, and veteran status. This applies to - but is not limited to - hiring, upgrading, promotion, demotion, transfer, recruitment or recruitment advertising, layoff or termination, rate of pay or other forms of compensation, selection for training, and all other conditions of employment.
Employees who have questions or concerns about the nondiscrimination policy may contact the Director of Staff & Student Diversity Jaynie Ishikawa, Ext 3813.
El Camino College - Staff & Student Diversity
---
Staff & Student Diversity
Director: Jaynie Ishikawa, ext. 3813, jcishikawa@elcamino.edu

Sexual Harassment
El Camino College provides a sexual harassment-free work environment for its employees. If you experience any sexual harassment from any employee, student, or manager, it is critical that you report it immediately to the District's Director of Staff and Student Diversity, Jaynie Ishikawa, so that an investigation can take place. Be assured there will be no adverse impact on your employment because of your report. The District encourages your assistance in providing a workplace free from sexual harassment.

Discrimination Complaints
Discrimination or sexual harassment complaints should be referred to Jaynie Ishikawa, Director of Staff and Student Diversity.
---
Smoking Regulations
Smoking is prohibited in the buildings at all times. Also, current laws require smokers to go at least 20 feet away from a building to smoke.
---
Education Code
The California Education Code states specifically what a community college must, and in some instances may not do.
To review the Education Codes pertinent to community colleges, visit the California Education Code website.
---
EASE (Employee Assistance Service for Education)
EASE is an Employee Assistance Program which provides free, confidential help for employees and their immediate family members regarding family problems, emotional distress, drug/alcohol problems, and job stress. Information is available from the Human Resources Office, or you may call EASE directly as (800) 882-1341.
For more information, visit the Los Angeles County Office of Education EASE website.
---