STAFF RESOURCES
7. Campus Services


---
Library

"A university is just a group of buildings gathered around a library." ―Shelby Foote

El Camino College
The Schauerman Library is located in the center of the El Camino College Campus. The Library provides a variety of services for faculty, staff and students.

Compton Center
The Emily B. Hart-Holifield Library at Compton Center is located next to the Administration Building. The Library provides a variety of services for staff and students.
---
Media Services
The Media Services Department, located in the Library Media Technology Center (LMTC), supports service to instructional programs and institutional activities at El Camino College.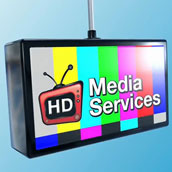 ECC Media Services
El Camino College - Media Services website
The Media Services Department is designed to enable ECC faculty and staff to effectively use current technologies in the classroom. Media Technicians and specialists perform a variety of activities that support educational technology on campus.
Media Services provides training on the use of projectors, amplifiers, speakers, DVD/ VCR, Doc Cams, Utelogy, microphones, or selection/switching of control systems.
Media Services includes:
Equipment Services for Faculty and Staff - his area provides a vast array of audio/visual, video, and multimedia services to El Camino College Community.
Repair Services - for repairs for equipment and/or smart classroom - Only the designated person for each division or department can make repair requests.
Coordinator's Office - The department includes the Distance Education Program and media support for the entire campus.
Distance Education
Media Materials Acquisition/Circulation - Library Circulation is responsible for the location, purchase and distribution of media materials for the use by ECC faculty and staff.
Multimedia Production - works with the faculty and staff in the conceptualization, planning and production of numerous forms of educational and promotional media.
Phone Conferencing - telephone conference phone (Cisco/Polycom) is available.
Video Conferencing - videoconferencing equipment set up for large groups is available.
Lecture Capturing - record lectures on campus.
For computer, monitor, printer, software, or networking issues contact ITS at the Help Desk by email at helpdesk@elcamino.edu or by phone at ext. 6571.

Compton Center Media Services
Faculty needing assistance with technology can contact the Help Desk at Ext 2181 (310-900-1600) or Rudy Ramos at Ext 2184 (310-900-1600).
Arrangements for classroom AV equipment should be made through Division Chairs or deans.
---
Copy Center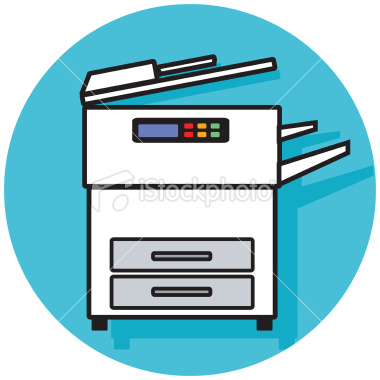 El Camino College Copy Center
El Camino College Copy Center Website
The Copy Center provides high-quality grayscale photo-copies at no charge to faculty, and most programs and departments at El Camino College (Torrance campus). Finishing options include: collation, stapling, folding, and cut-to-size.
Located in Bookstore Building Room 128 (first floor, southwest corner)
310-660-3593 x6521
Hours: Monday - Thursday 7:30am - 6:30pm.; Fridays 7:30am - 4:30pm
(Closed Fridays during summer sessions)
Production Coordinator: Sidney Smith, sosmith@elcamino.edu
El Camino College Copy Center FAQ
El Camino College - Copy Center Direct - El Camino College new online electronic file submission service.
File types accepted when submitted electronically:
PDFs are preferred.
Word, Excel and PowerPoint files are acceptable.
Publisher files are not accepted, neither are Corel Draw files.
We can accept math equations that have been created using Microsoft Equation Editor.

Compton Center Print Shop Information
Location: C29
310-900-1600 x2671
Hours: Monday through Friday, 8:00 am to 4:30 pm
(Summer Schedule: Monday through Thursday, 8:00 am to 6:30 pm)
Art Smith asmith@elcamino.edu
---
Institutional Research and Planning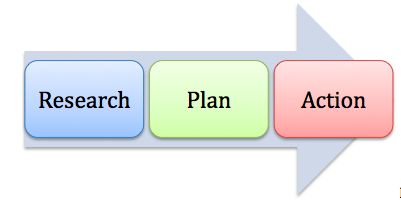 The mission of Institutional Research & Planning (IRP) is to support educational and institutional effectiveness by providing El Camino College and El Camino College Compton Center with meaningful, timely and user-friendly information and analysis for use in assessment, planning, and decision-making.
Institutional Research & Planning (IRP), provides standard data sets for Program Review (periodic program evaluation) and can assist faculty with design and creation of surveys, advise on learning outcomes assessment, and conduct educational research associated with classroom, service or program initiatives. IRP also provides supplemental data for Career Technical Education (CTE) program review.
Institution Research and Planning webpage
---
Grants
The Grants Office provides the campus community with a variety of services related to obtaining and managing externally funded projects awarded by federal, state or local government agencies. They provide resources and assistance to faculty, staff, and administrators to foster project ideas, locate funding opportunities, strengthen grant writing and project development capability, develop proposals, and comply with applicable internal and external requirements.

Grants Office @ El Camino College
---