VISIBLE MIGRATION PATTERNS
Dorris Bittar

A survey of recent work

March 25-April 25, 2019
(Gallery closed April 8-11 for Spring Break)

Reception: March 28, 7-9 PM

Gallery Talk: April 2, 1 PM

El Camino College Art Gallery is proud to present the work of Doris Bittar, an award-winning, versatile inter-disciplinary artist, writer and humanitarian. The Visible Migration Patterns exhibition features a survey of recent works by Bittar, including painting, mixed media installation, sound work, photography, mixed media constructions, digital collage and hand-cut paper abstractions.

Currently a resident of Southern California, where she lives with her husband, Bittar was born in Baghdad, Iraq, of parents who were Lebanese and Palestinian. When she was a young child her family moved to the outskirts of Lebanon and later immigrated to metropolitan New York, just before the out-break of the Lebanese civil war. As a teenager she began a life-long dedication to an artistic practice that synthesizes passion for cultural history and human rights advocacy. Later, after graduating with a Bachelor of Fine Arts from the State University of New York at Purchase, NY, she worked for five years as a union organizer in addition to developing her studio practice.

Throughout Bittar's artistic career her work evidences the effect of her cross-cultural background, extensive travel, immigration and humanitarian interests. Fascination with the interactive affect of one culture upon another is manifested in her visual output as well as apparent in her research and writing. Through the varied mediums of drawing, painting, photography, digital manipulation, collage and performance-installation she examines themes of identity and meaning, tangibly filtered through a lens of culturally diverse decorative patterns. Bittar collaborates with artists, musicians, poets and playwrights to create interactive works and public art pieces as well as predominantly exhibiting her own solo work.

Doris Bittar; working on Performing Patterns; 2018


Doris Bittar, Al Majed and Spinning Squares; 2018; cut paper

Doris Bittar; Stripes & Stars: You Have Mail; 2002; oil on 9 canvases; 33 x 33"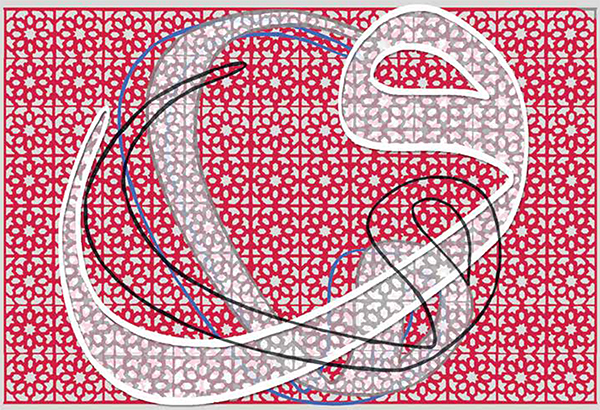 Doris Bittar; Damascus Stamped Diagram Red 1; 2018; 16 x 20"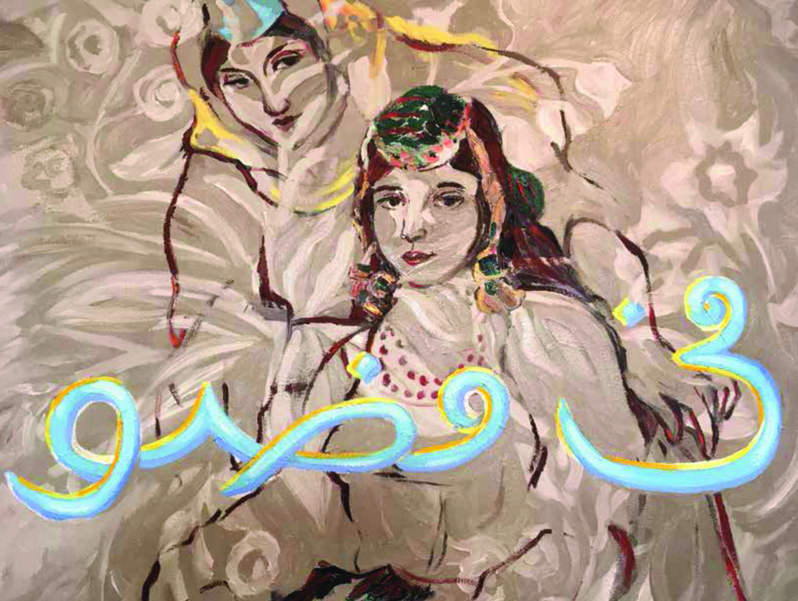 Doris Bittar; How Fare You in the Seasons of Heat and Cold; oil on linen; 1996; 60 x 192"; detail of Jewish-Arab mother and daughter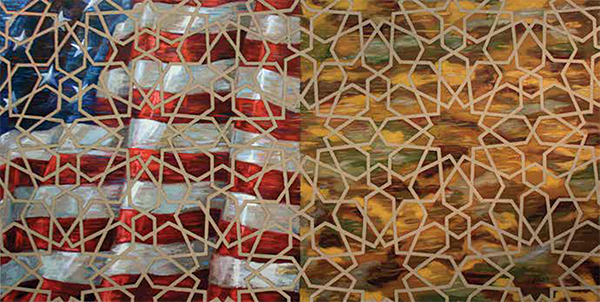 Doris Bittar; Camo Flag 2; 2011; oil on linen; 40 x 80"