Applied Music Faculty Biographies
For contact information, please consult the Faculty Directory


BASSOON: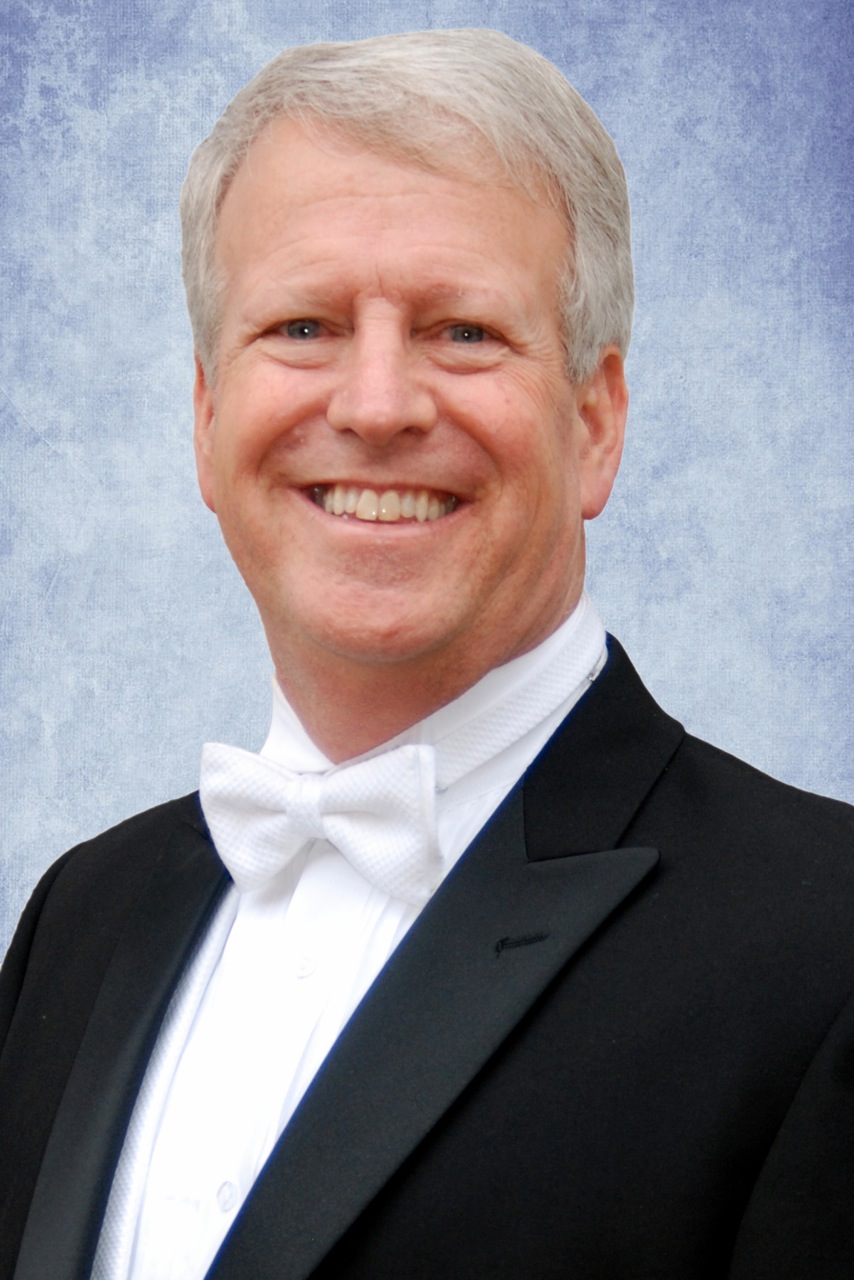 DANE TETER: D.M.A., USC. M.A., B.A., CSU Chico. Specializing in woodwind pedagogy and Music Education. Performs and teaches Classical music, chamber music, and jazz on all woodwind instruments. Director of Instrumental Music and Coordinator of the Applied Music Program at El Camino College. Performed with the Santa Ana Symphony, Bellflower Symphony, Cypress Pops Orchestra, a myriad of chamber ensembles, and in numerous musical theatre pit orchestras throughout Southern California.
CELLO:
MANON ROBERTSHAW: M.M. Univ. Wisc., B.M. USC. Specializing in Classical, ensemble, chamber music. She has studied with renowned cellists Gabor Rejto (USC), Radu Aldulescu (Maastricht Conservatory, Holland), and Wolfgang Laufer (University of Wisconsin, Milwaukee). Ms. Robertshaw is the State president of the American String Teachers Association. She is a a member of Musicians Union Local #47, ASTA, MENC and MTAC, where she served on the State Board for four years. Her former students are now members of professional orchestra and string quartets. She has produced a CD for cello and Native American flutes, with flutist Tom Thompson. Ms. Robertshaw is on the faculty at UC Riverside and Loyola Marymount University.
KYUNG EUN CHOI: D.M.A, USC, M.M, Royal Northern College of Music, UK. B.A, Seoul Nat'l Univ, Korea. One of the most exciting talents to emerge from the new generation of young Korean classical musicians, Dr. Choi has enjoyed great success in prestigious national and international competitions including the Julio Cardona (Portugal), the Aldo Parisot (Brazil), the RNCM concerto Competition (Manchester), and received the Gold medal at Japan's Kirishima International Music Competition. Dr. Choi received Unpa award given to honorable Korean young artist by legendary conductor Won-Sik Lim foundation in 2009. She has been invited to teach and perform in many renowned cello festivals such as Adelaide International Cello Festival, Piatigorsky International Cello Festival, Manchester International Cello Festival, and Kronberg Cello Festival. She has performed in many major concert halls in Europe and Asia with leading conductors including Yan Pascal Tortelier, Pinchas Zukerman, Won-Sik Lim and fellow rising star, Ewa Strusinska and Matthew Wood. As a recitalist and chamber musician, Choi has appeared in many venues across the US, Europe and Japan collaborating with Yo-Yo Ma, Jian Wang and Julliard String Quartet. She toured France at the invitation of the Rencontres Franco-Americaines Music Accociation, and was invited by Pinchas Zukerman to participate in Japan's Miyazaki Music Festival. She is a faculty member in Montecito International Music Festival and JCM.
CLARINET/SAXOPHONE:
BERKELEY PRICE:
FLUTE:
PAT MAKI received her MM degree in performance for the University of Southern California and is on the applied faculty at El Camino College. Her performance credits include recording artist with the Los Angeles Camerata, John Tesh Enterprises and Guess Jeans. She has been a featured soloist with the Los Angeles Camerata, the El Camino College Symphony, the El Camino Faculty Orchestra, the Marina Del Rey-Culver City and Downey Symphonies. She is currently principal flute with the Marina Del Rey-Culver City and Downey Symphonies. She is co-founder of Campus Concerts, a non-profit organization dedicated to promoting school music enrollment and is the coordinator of the Pat Maki Players, an ensemble of outstanding professional recording and orchestral musicians who perform throughout Los Angeles in chamber music recitals and background music for special events. They can be heard on Miramax's "Rhyme or Reason", Polygram's "Chameleon" and others.
FRENCH HORN: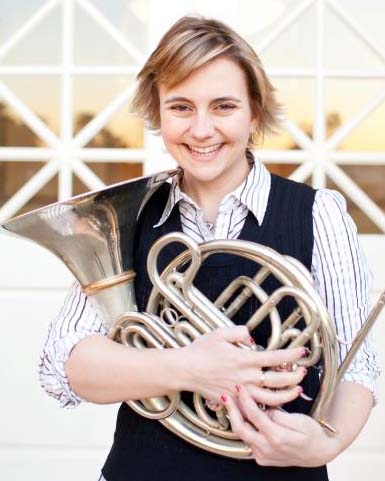 ANNIE BOSLER is a freelance musician in Los Angeles, a member of the Los Angeles Horn Quartet, Contemporary Los Angeles Winds (cLAw), and teacher of horn at El Camino College, UC Irvine, and The Colburn School of Performing Arts. Bosler graduated with a Doctor of Musical Arts degree in 2008 from the University of Southern California and received her Bachelor degree from Carnegie Mellon University in 2003.
Bosler has toured with John Williams' Star Wars in Concert and Josh Groban performing on Dancing with the Stars, The Ellen Show, and PBS's Live from Lincoln Center. She also shared the stage with Ringo Starr and Paul McCartney on CBS's The Beatles: The Night That Changed America - A Grammy Tribute. Bosler can be heard on many motion pictures, video games, theme park rides, and TV shows as well as seen playing horn on Fox's TV show Glee.
As co-director of the wellness program at the Colburn School, Bosler travels around the world lecturing about wellness for musicians with specialty areas: positive performance practice (dealing with performance anxiety), instrument ergonomics, facial rehabilitation, and mapping of the brain to the body. In May of 2015, Bosler gave a TEDx talk entitled Elissa's Song: The Power of Face Exercises. She produced and directed 1M1: Hollywood Horns of the Golden Years, a one of a kind film doc about the history of Los Angeles studio musicians told through the eyes of the legendary Hollywood horn players. In August of 2015, Bosler co-hosted the 47th International Horn Symposium at the Colburn School with Andrew Bain. www.anniebosler.com www.1M1hollywoodhorns.com
GUITAR: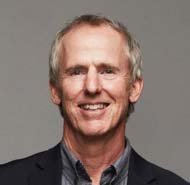 JOHN DEARMAN is one of the most recognized figures in the classical guitar world today. As a member of the Los Angeles Guitar Quartet, he has concertized world-wide for more than thirty years, appearing in the major concert halls and international festivals. His work with the quartet has resulted in more than a dozen recordings including the Grammy Award winning "LAGQ's Guitar Heroes" in 2007.
Concert appearances with LAGQ include Alice Tulley Hall; Weil Recital Hall at Carnegie Hall; the Hollywood Bowl; Orchestra Hall, Chicago; Herbst Theater, San Francisco; Tokyo Opera City; Queen Elizabeth Hall, London; the Concertgebow, Amsterdam; the Kleine Philharmonie, Berlin; Auditorio Nacional, Spain; National Concert Hall, Beijing; House of Music, Moscow; and International arts festivals in Singapore, Istanbul, Mexico and Hong Kong.
As a soloist Mr. Dearman has performed with the Los Angeles Philharmonic New Music Group for the Green Umbrella Series and at the Ojai Festival. In 2007 Mr. Dearman was a soloist in the Atlanta Symphony and Chorus performances, and Deutche Grammaphone recording, of Osvaldo Golijov's "Oceana" and performed in subsequent productions of the work including a 2008 performance with the Pacific Symphony and Chorale.
A native of Minneapolis, Mr. Dearman was a protégé of the Romero family and was selected to perform in the historic Segovia Master Classes held in Los Angeles in 1981. He's a graduate of the USC Thornton School of Music where he was named an Outstanding Alumnus in 1997 and is currently a faculty member at CSU Northridge where he directs the guitar chamber music program.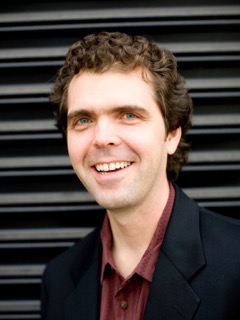 MATT GREIF:
Matthew Greif specializes in jazz and classical guitar. He has performed worldwide, covering the stylistic spectrum, from Los Angeles jazz club Baked Potato to New York's Carnegie Hall. He is a member of the Los Angeles Guitar Quartet.
Matthew holds B.M. and M.M. degrees from USC where he studied jazz guitar with Joe Diorio and Frank Potenza, and classical guitar with William Kanengiser and James Smith. www.matthewgreif.net
JONATHAN KLEINHANS:
Jonathan Kleinhans is a composer and guitarist based in Los Angeles. In 2015, Jon received his Doctorate in Musical Arts Degree from USC's Thornton School of Music with an emphasis in Studio Jazz Guitar. Over the years Jon has supplemented his academic training with private study in composition, counterpoint, and orchestration from some of the best in the industry such as Neal Desby, Vince Mendoza, Russell Ferrante, and Bob Mintzer. He holds minor fields in Music Theory and Music Recording/Technology from USC and is fluent in an assortment of popular music styles including jazz, rock, country, and bluegrass. Aside his career as an active educator, mentor, and freelance guitarist, Kleinhans specializes in film and commercial composition. His sound can further be explored at jonkleinhansmusic.com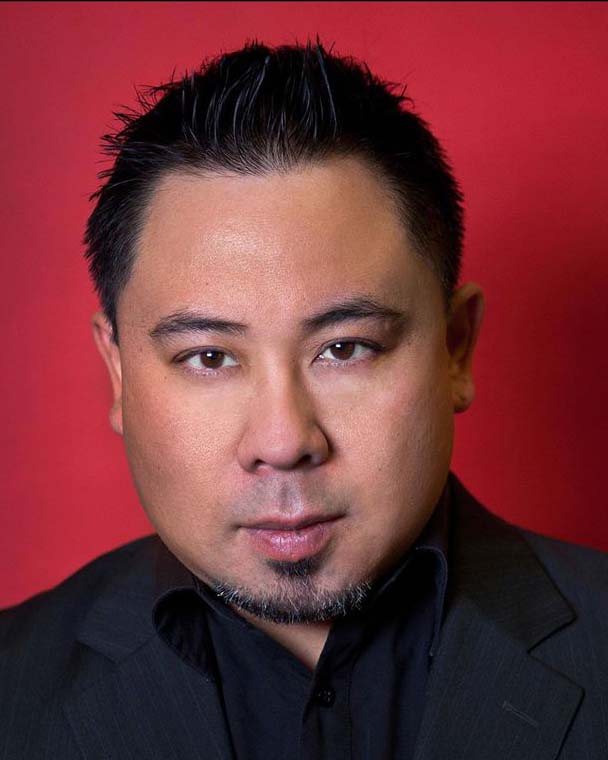 JON MINEI: M.M., USC As a soloist and ensemble player, Jon has performed extensively locally and abroad. His principle instrument is a 7-string classical guitar with extended lower and upper registers. Jon has performed with the Brouwer Quartet, the Commonwealth Guitar Trio, as well as playing in the basso continuo section for various baroque performances throughout Southern California. Jon Minei is currently a doctoral candidate at the University of Southern California's Thornton School of Music pursuing a DMA in classical guitar and has studied with renowned classical guitarists William Kanengiser, Scott Tennant, John Dearman, Brian Head, Pepe Romero, as well as lute and early music specialist John Schneiderman, flamenco guitarist/composer Adam Del Monte, and jazz guitarist Pat Kelley. His studies include minor fields in studio jazz guitar, music industry, and an academic minor in music education. Jon has also taken coursework on Arts Leadership and Entrepreneurship with former chair of the National Endowment of the Arts, renowned poet, Dana Gioia.
ORGAN:
JAMES HURD: USC. Full-time professor of music. Dr. James Hurd has taught organ at El Camino College since 1973. He received his Bachelor Degree in music from Washburn University, studying organ with Max Elsberry. He received a Master Degree from the American Conservatory of Music in Chicago where D?r. Edward Eigenschenk was his instructor. In 1973, he received a DMA degree from USC and was an organ student of Dr. Irene Robertson. He is currently Organist/Director of Music at St. Andrew's Presbyterian Church in Redondo Beach, CA. Dr. Hurd has performed across America and Europe as an organ soloist. He and Dr. William Doyle were featured in performances for trumpet and organ in both California and Europe, the last being a performance at St. Stephans Cathedral in Vienna, Austria. Dr. Hurd's organ concerts have showcased traditional organ literature as well as jazz and gospel arrangements for the pipe organ.
PIANO: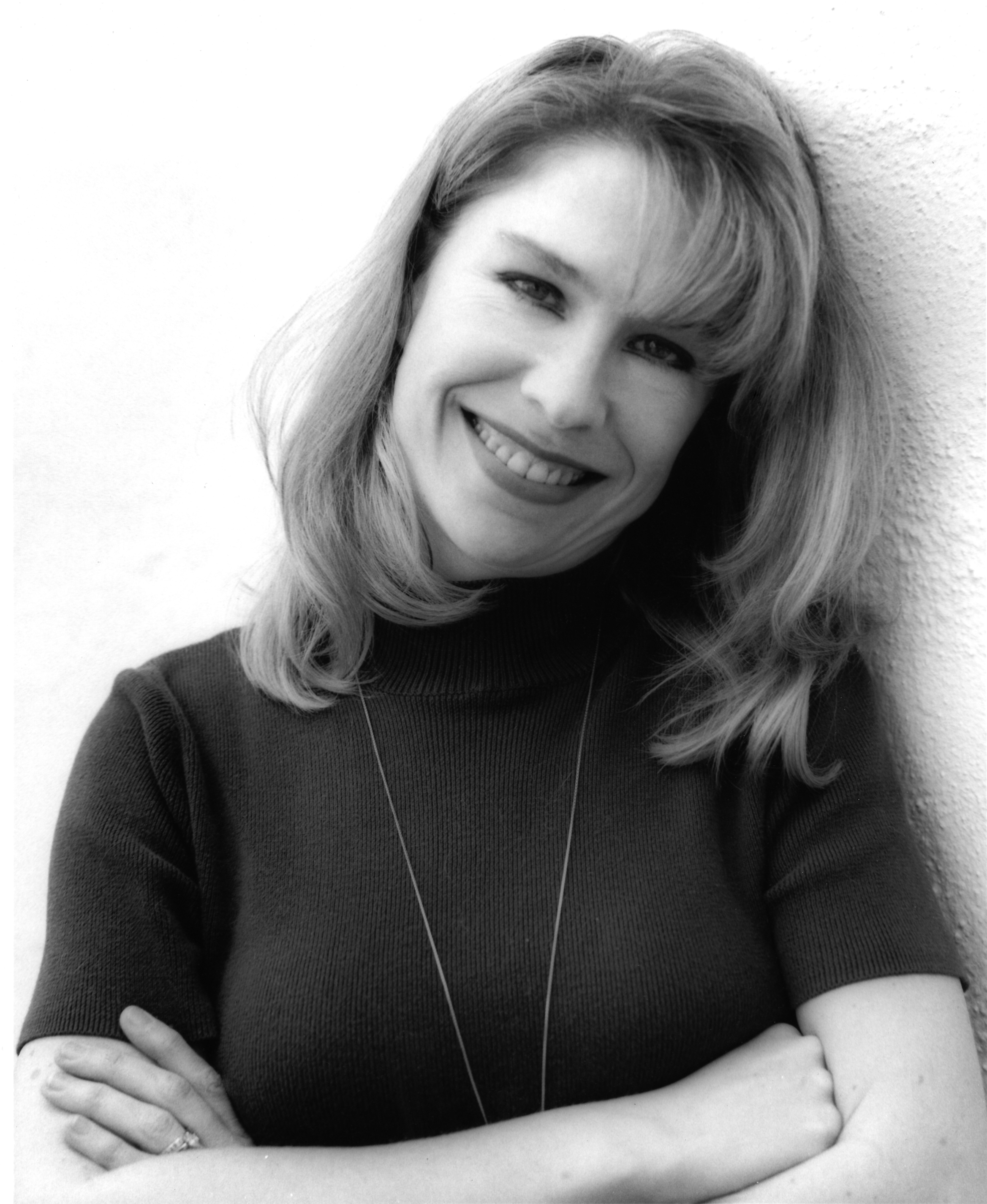 POLLI CHAMBERS_SALAZAR has performed across the United States and Canada. In July, 2015 she presented "The Art of Drawing: Jean-Honoré Fragonard and the Rococo Style in Art and Music" as the first concert on the Norton Simon Museum's 2015 Summer Concert Series. She presented "Color and Sound: Vasily Kandinsky and the Music of his Time," during the Norton Simon Museum's 2014 Summer Concert Series, which was her thirteenth in a series of recitals focused on the pairing of art and music.
Other recent performances include the 150th Anniversary Symphony of Brotherhood Concert held at Zipper Hall in Los Angeles, as well as the 150th Anniversary Emancipation Proclamation Concert at the AT&T Center Theatre in Los Angeles, which was sponsored by KUSC Radio, the Colburn Foundation and Music Untold, and broadcast on KUSC Radio.
Dr. Chambers-Salazar was featured as the "Artist of the Morning" on KUSC (FM 91.5) in July 2014, and has received awards in many competitions, including the Simon-Fiset Competition, the New Orleans International Piano Competition, and the Seattle Young Artists Festival. Music from her CD "First Flight" may be heard on KUSC Classical Radio. In addition, Dr. Chambers-Salazar is the author of Essential Piano Techniques: A Guide to Practice and Performance, published by Kendall Hunt.
Dr. Chambers-Salazar received her Doctorate of Musical Arts degree in Piano Performance from the University of Southern California, and joined the keyboard faculty of El Camino College in 2008. Previously she served on the keyboard faculty of the Thornton School of Music at the University of Southern California.
RAFAEL LIEBICH:
Brazilian pianist Rafael Liebich has earned degrees from the State University of Campinas, the Federal University of the Rio Grande do Sul State, and a Doctor of Musical Arts degree from the USC Thornton School of Music, in the studio of Dr. Stewart Gordon. Beyond performing with various ensembles and concert series throughout California, Dr. Liebich teaches at University of La Verne, El Camino College, and Neighborhood Music School in Boyle Heights. He is a strong advocate of contemporary music, working as assistant director to "People Inside Electronics" concert series. Highlights of his career include a series of workshops with musicians of the Berlin Philharmonic Orchestra, a presentation at the International Society of Music Education world conference in Beijing, and a publication on music interpretation and aesthetics for a journal in Brazil. From USC Thornton School of Music he received honors such as the Keyboard Ensemble Award, the Keyboard Studies Department Award, as well as induction into the Pi Kappa Lambda National Music Honors Society. More on http://rafaelliebich.wix.com/piano."


LOIS ROBERTS: Juilliard, Mannes College, CSULB. Specializing in Classical repertoire, solo, chamber and orchestral. Ms. Roberts entered The Juilliard School in the upper division at the age of 11 after her New York Town Hall debut. She studied with Josef Raieff, Albert Fuller, Guido Agosti, and Konrad Wolff. In addition to her degrees from Juilliard, she was awarded the Diploma di Merito at the Accademia Musicale Chigiana in Siena, Italy. She has concertized in the U.S. and in Europe and has taught at American Boychoir and Westminster Choir College in Princeton, NJ. Ms. Roberts is also on the faculty at Santa Monica Community College. Her students are accepted into the finest schools of music including Juilliard, Mannes, and Manhattan.
JAZZ PIANO:
PIERRE CHARLES:
JAZZ TRUMPET:
DREW NINMER: Drew Ninmer is a freelance composer, arranger, orchestrator, and trumpet player based in Los Angeles. He holds a Masters degree in jazz studies from California State University, Long Beach and a Bachelors degree in jazz studies from the University of Illinois-Champaign/Urbana. In addition to El Camino College, Drew works as an adjunct faculty member at Long Beach City College, teaching jazz and classical trumpet students and various classes.
LOW BRASS:
ROBERT COOMBER: Specializing in trombone, euphonium, tuba. Mr. Coomber received a Bachelor of Music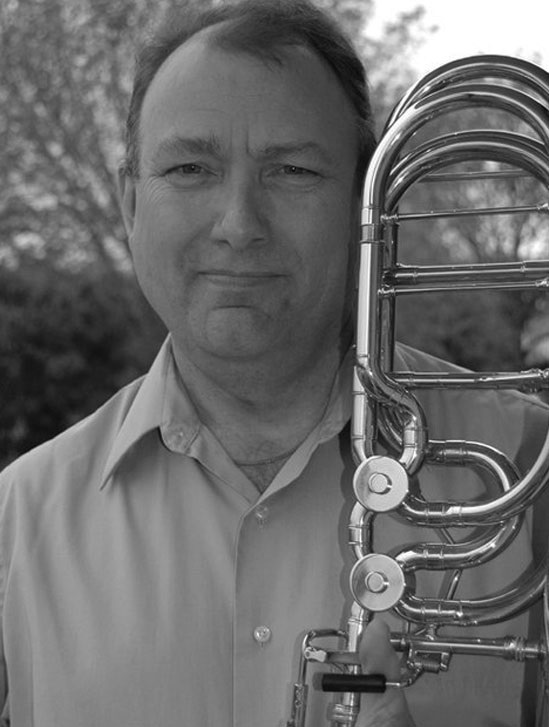 Degree from California State University, Northridge, and a Master of Music Degree with an emphasis in Performance and Literature from the Eastman School of Music in Rochester, New York. While in Rochester, he was a teaching assistant, and decided that teaching was going to be a part of his musical career. His teaching technique includes veiled threats and outright beatings, and his students have flourished under his reign of terror. While in school he toured with groups in Europe, Japan, and the U.S. He performs in many orchestras in Southern California, including The New West Symphony, Downey Symphony, San Bernardino Symphony, Antelope Valley Symphony, and West L A Symphony. He also has performed with the Long Beach Symphony, Desert Symphony, Torrance Symphony, Redlands and Riverside Symphonies. Aside from freelance work in jazz bands, and churches, he has also done many Broadway shows such as Damn Yankees with Jerry Lewis, Kiss Of The Spider Woman with Chita Rivera, Camelot with Robert Goulet, Cinderella with Sally Struthers, and Phantom of the Opera with Davis Gaines.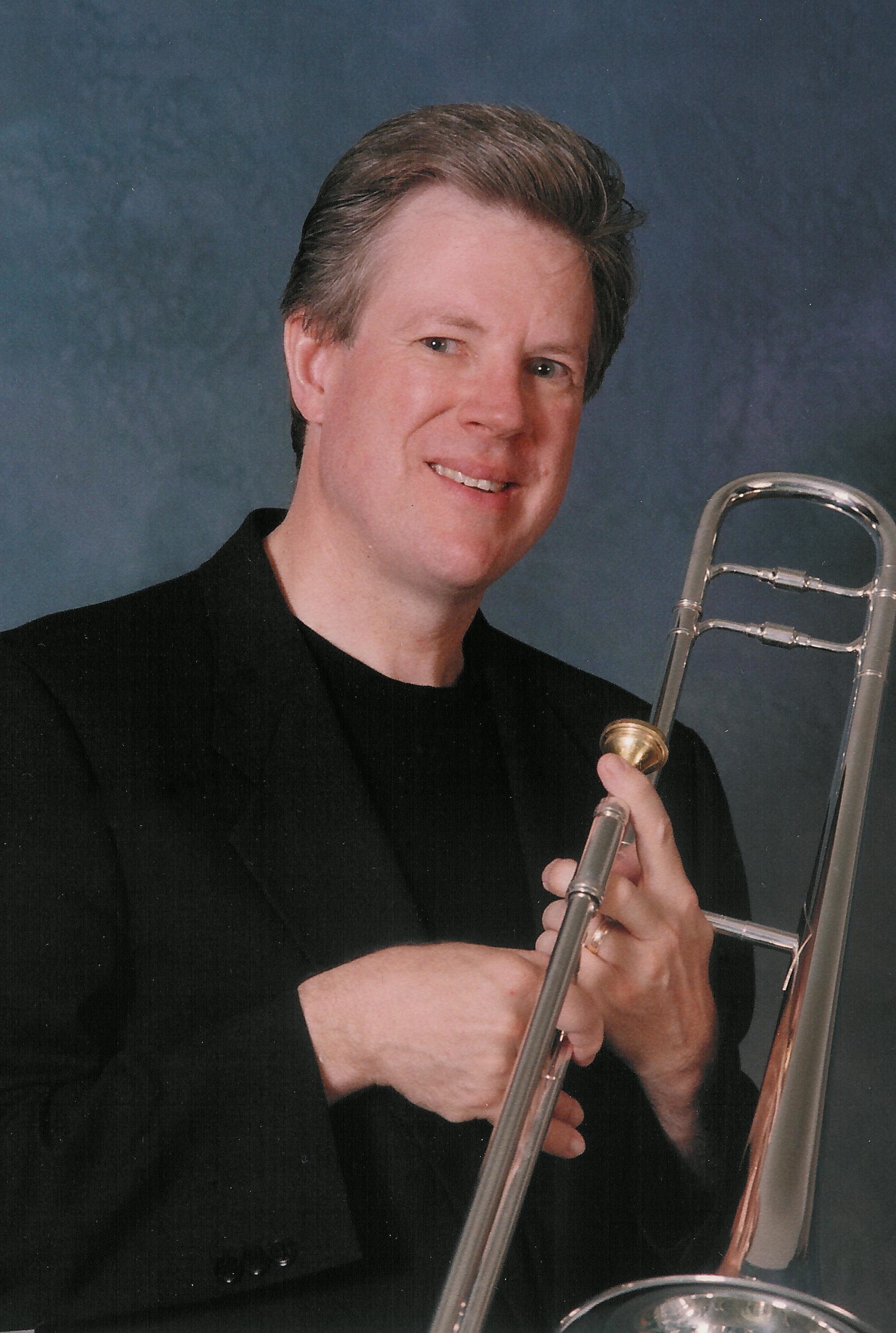 STEVE TYLER: M.M. Jazz Studies USC, B.A. Cal State Northridge. Mr. Tyler is an experienced professional trombonist and educator. He toured as the lead trombonist for the big bands of Harry James, Mel Torme, and Bill Watrous, and worked for many years as a freelance musician in the Hollywood music scene. He has written arrangements for professional acts as well as for school jazz ensembles, brass ensembles, and marching bands, with works published by UNC Jazz Press, Almo Publications, and Hal Leonard Corporation.
Mr. Tyler served as jazz instructor at De Anza College in Cupertino, CA, for nearly 12 years, and has taught classes at West Valley College, Foothill College, Los Angeles City College, the Dick Grove School of Music, and at the School for Music Vocations at Southwestern Community College in Iowa. Since recently returning to the Los Angeles area, Mr. Tyler currently serves on the faculties at El Camino and Los Angeles Harbor Colleges, and has appeared in performances with Kim Richmond's Concert Jazz Orchestra, the Rolling Figs Jazz Orchestra, and as a substitute musician with Disneyland's Jambalaya Jazz Band.
Website: www.stevetylermusic.com
PERCUSSION:
JOSEPH MITCHELL: B.A., California State University, Northridge; M.F.A., University of California, Los Angeles; Mr. Mitchell is active in southern California as a performer and teacher. He has worked with the Los Angeles Philharmonic Orchestra, Pacific Symphony, Los Angeles Opera, and American Ballet Theater in addition to numerous other orchestras throughout the region and has twice toured internationally with the Los Angeles Philharmonic. As a soloist and chamber musician he has performed recitals as Artist-in-Residence at El Camino College in association with the South Bay Center for the Arts. Mr. Mitchell has recorded with the Los Angeles Philharmonic, Fantasia, Mikki Howard, Adrianna Evans, and James Newton. His teaches keyboard percussion, timpani, snare drum, and accessory percussion instruments.
DEAN KOBA: BA, Percussion Performance, Northwestern University; MM, Jazz Studies, USC School of Music. Performed with such jazz greats Benny Bailey, Bud Shank, the Clayton Brothers, Bill Cunliffe, Jeff Berlin, Gary Foster, Fareed Haque, Makoto Ozone, Roberta Gamborini, Jackie Ryan, and Tamir Hendelman, among others. Currently freelances in the greater Los Angeles area and has specialized in jazz drum set instruction for 22 years. www.deankoba.com
SAXOPHONE/OBOE:
ANN PATTERSON is probably best known as the leader of the highly acclaimed all-female jazz big band Maiden Voyage, with major appearances at the Concord, Monterey, and Playboy Jazz Festivals, the Kennedy Center, the Tonight Show, the Hollywood Bowl, and throughout Japan. A veteran Los Angeles freelance saxophonist and woodwind player working in all areas of the music business, her oboe can be heard on the theme music for NBC's "Parks and Recreation". She has performed and/or recorded with the big bands of Don Ellis, Bill Holman, Buddy Colette, Jack Sheldon, Buddy Childers, Frank Capp's Juggernaut, Tim Davies, and James Newton's Luckman Jazz Orchestra. She has backed, toured or recorded with such artists as Louie Bellson, Joe Williams, Etta James, Sheena Easton, Amanda McBroom, Gloria Loring, Lou Rawls, Barry White, Melissa Manchester, The Temptations, John Mayall, Ray Charles, Dave Stewart, and k d lang.
A graduate of the University of North Texas (B.M.) and the University of Illinois (M. M. and M. S.) as a classical oboist and music educator, Ms. Patterson also has completed the coursework for the DMA in Jazz Studies at the University of Southern California. Named Jazz Educator of the Year in 2000 by the Los Angeles Jazz Society, she has taught at the University of Wisconsin at Stevens Point, Cerritos College, California State University Dominguez Hills, and the Henry Mancini Institute. She currently teaches jazz courses and saxophone at El Camino and Los Angeles Harbor College and is on the faculty of the Colburn School. She was awarded the Friends of Jazz at UCLA Claudia Mitchell-Kernan Award for Contributions to Scholarship and Education in the Field of Jazz. Ann and Maiden Voyage appear in the documentary film "The Girls in the Band", and in the following books: American Women in Jazz by Sally Placksin, Stormy Weather by Linda Dahl, and Madame Jazz by Leslie Gourse.
DAVID SILLS, jazz saxophone
STRING BASS/ELECTRIC BASS GUITAR: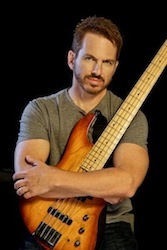 LARRY STEEN:
Classical and Jazz String Bass/Electric Bass Guitar. M.F.A., Jazz and African-American Music Performance, CALARTS. B.M. (Magna Cum Laude), Studio Music and Jazz, University of Miami (FL), Berklee College of Music. Winner of the International Society of Bassists' Jazz Competition. Has performed with Mel Torme, Ella Fitzgerald, Stevie Wonder, Gladys Knight, Dionne Warwick, Barry Manilow, Melissa Manchester, Jimmy Buffet, etc. Recorded extensively for film, television, radio and CDs which include his own world jazz releases First Move and View From Afar (LarrySteen.com) with Ernie Watts, Dave Weckl, Robben Ford, Russell Ferrante, etc. Co-leader of Sip of Soul (sipofsoul.com) with vocalist-wife Nikki Steen.
TRUMPET: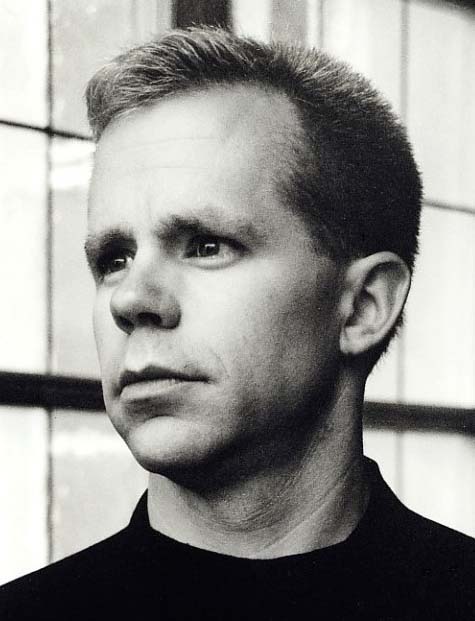 WILLIAM DOYLE: D.M.A., USC. Full-time professor of music at ECC (Music History, World Music, Music of the Beatles, Music Appreciation). Received his MM in Trumpet performance while studying trumpet with Charlie Schlueter (BSO) at the New England Conservatory. Has also studied with Edward Tarr (Baroque trumpet), George Kent (URI), Boyde Hood (USC), Vince Cichowicz (Northwestern), and Fred Sautter (Portland Symphony). He has performed all over Europe, in Brazil and in Australia. In addition, he has performed and recorded in Europe with Dr. James Hurd (organist) and on live radio from St. Stephen's Cathedral in Vienna, Austria. His area of specialization is Baroque - Modern solo and 'classical' repertoire. He is also a composer and arranger for trumpet, winds, and orchestra and has worked extensively with Keali'i Reichel and 6-time GRAMMY winner Daniel Ho.
VOCAL JAZZ: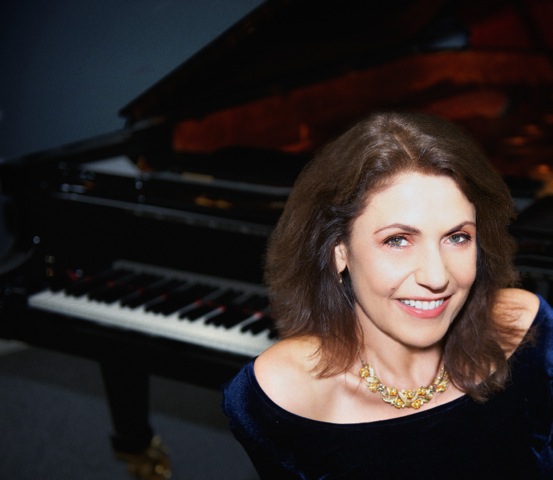 ANNE FARNSWORTH: MM, USC; BM, New England Conservatory; Fulbright Scholar; specializing in jazz voice. She has taught at NEC, USC, Occidental College and Idyllwild Arts Academy. An active performer on the LA music scene, she appears internationally as a sideman as well as leader, and her performance and compositions can be heard on television soundtracks. A music journalist, she writes for online and print publications and is a biweekly columnist for the Concord Records website. She is the author of "Jazz Vocal Techniques." Anne's recordings are released on the JazzMedia label and distributed by Naxos. www.annefarnsworthmusic.com
VOICE:
KEVIN BLICKFELDT is Director of Vocal Studies at El Camino College. On the concert stage, he has given recitals in Buenos Aires and Salto, Argentina, and last August, made his recital debut with the Orcas Island Chamber Music Festival. Kevin portrayed Fiorello in Pacific Opera Project's Il Barbiere di Siviglia and collaborated on the original cast recording of Windy City, to be released on the Operetta Archives Foundation label in late 2017. Kevin made his debut with the Los Angeles Opera in 2013 under the baton of Music Director James Conlon in performances of Prodigal Son. Additional recent engagements include El General in Xavier Rodríguez's La Curandera, and as Dr. Malatesta in Don Pasquale at the Oper im Park Festival in Austria. Kevin is a founding member of VOX, an operatic quartet who first premiering on TV's America's Got Talent. Since the show first aired, "opera's boy band" has garnered over 4 million YouTube views and has presented performances across the United States and Canada. Dr. Blickfeldt is a graduate of The University of Utah, Florida State University, and the USC Thornton School of Music. In 2011 he was the recipient of the Citadelle Award from the Alltech Voice Competition in Lexington, Kentucky.
RHONDA DILLON: M.M., USC, Choral Conducting, B.M., USC, Voice. Specializing in the application of Classical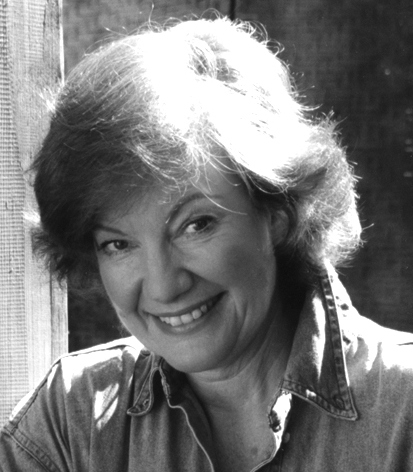 techniques to concert and theatre music. Also teaches at Cerritos College and the Stella Adler Institute. Member of SAG, AEA, NATS, and AGMA. Ms. Dillon made her Broadway debut in the Phantom of the Opera and has subsequently appeared as both the prima donna Carlotta and the ballet mistress Madame Giry with many companies in the U.S. She has also sung the role of Mother Abbess in the Sound of Music with several local companies. Her operatic performances, ranging from the Puccini heroines to Mozart's Donna Anna, have taken her to venues throughout North America and Europe. Her voice may be heard on the film scores of Empire of the Sun, Burglar, and Like Father, Like Son. Her students are singing on Broadway and in major university programs on scholarship.
ANTHONY MORENO is currently ursuing a Doctor of Musical Arts Degree at USC and studying with Rod Gilfry. He received his Master's Degree from USC and his Bachleor's Degree from CSU Long Beach. In 2012 Mr. Moreno received the California State Senate Certificate of Recognition in Performing Arts and was a regional finalist in the 2012 Metropolitan Opera National Council Auditions. He has performed numerous operatic roles at CSU Long Beach, USC, Cantos de Taos, South Bay Camerata and LtD Opera including Pandolfe (Cendrillon), Count Almaviva and Antonio (Le nozze di Figaro), the title role in Don Giovanni, Ottone (L'incoronazione di Poppea), Don Alvaro (Il viaggio a Reims), Tom (The English Cat), Oreste (Iphigenie en Tauride), and Guglielmo (Cosi fan tutte). Mr. Moreno has toured through Austria and Italy and premiered works by Liam Doyle and Daniel Ho. At El Camino College he teaches Applied Music voice as well as classroom voice.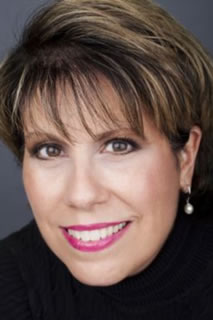 VICKI MUTO: D.M.A., USC, vocal performance. Specializing in opera and musical theatre. As a soprano, she has received awards in vocal competitions such as McAllister Awards, Baltimore Opera, Liederkranz Competition and the Metropolitan Opera. She has performed leading roles opposite Richard Leech and Debra Voigt and sung operatic roles with the tri-Cities Opera in upstate New York. Her students have placed and won vocal competitions in Southern California and been awarded scholarships and professional engagements in Europe. She teaches private voice at ECC and Pasadena City College.

ERIN WOOD: Erin Wood's portrayals of Verdi and Wagner heroines have received praise for her "soaring soprano" and "volcanic outpouring of sound". For Lyric Opera of Chicago, Ms. Wood has portrayed Sieglinde in Die Walküre, Lisa in Queen of Spades, Gutrune/Third Norn in Götterdämmerung as well as 9 other roles since her tenure with their Ryan Opera Center. She has been seen as Amelia in Un Ballo in Maschera with San Francisco Opera and Opera Colorado, and proudly joined the roster of the Metropolitan Opera in 2004. Ms. Wood is an alumna of UCLA.
VIOLIN/VIOLA: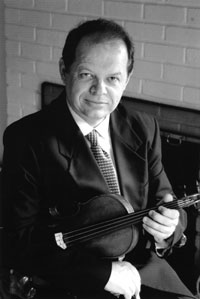 LUBO VELICKOVIC: D.M.A. in performance at University of Texas at Austin. Velickovic is a renowned violinist with considerable international experience. He studied violin in Belgrade, Sophia, and with teachers from Moscow, Japan, and in the U.S. He played in master classes for Max Rostal, Henry Roth, Isaac Stern, and Dorothy Delay. He has performed as a soloist and in chamber music groups in Yugoslavia, France, Germany, Italy, Belgium, Ireland, Canada, South Africa and Japan. He performed in the Broadway-bound production of La Boheme in San Francisco and in functions for Gregory Peck, Ladybird Johnson and Walter Cronkite in Austin, Texas. He was violinist for Smokey Robinson and Ann Murray in California and was violist with Mannheim Steamroller as well as for Luciano Pavarotti at the Arco Arena in Sacramento. Velickovic participated in recordings at Willie Nelson Studios in Austin, Texas and at George Lucas' Skywalker Sound Studios. He lives in Upland, and is assistant concertmaster of the Stockton Symphony and first violinist of the Sacramento Philharmonic. He is also the founder and director of Divertimento Chamber Group and Baroque Chamber Orchestra. The Stockton Record wrote several articles about him and his performances.