Symphony Orchestra @ El Camino College

The SYMPHONY ORCHESTRA is a college and community orchestra dedicated to the rehearsal and performance of the finest traditional and contemporary orchestral literature. Its membership is comprised of musicians from ECC, with both full- and part-time students, music majors and non-music majors, and community members with a myriad of occupations and ages. The Symphony Orchestra performs in the Marsee Auditorium three times per year. Concert repertoire includes works for string and full orchestras, as well as solo and choral accompanying.

Participation Requirements:
All members of the Symphony Orchestra are enrolled students at El Camino. They receive college credit in either SYMPHONY ORCHESTRA (MU 268) , or through non-credit participation in ORCHESTRA FOR THE OLDER ADULT (MU 570). All string players who can play at an intermediate level or higher are welcomed in the class. Woodwind, brass, and percussion players desiring to be in the orchestra must audition on the first day of class in the Fall semester. Only woodwind and brass students who have been in the ECC Band for at least one semester (to demonstrate your ability and reliability) may audition for these coveted positions. These players are expected to perform at an advanced level per the demands of the music, since they will not be doubling with others on the same part.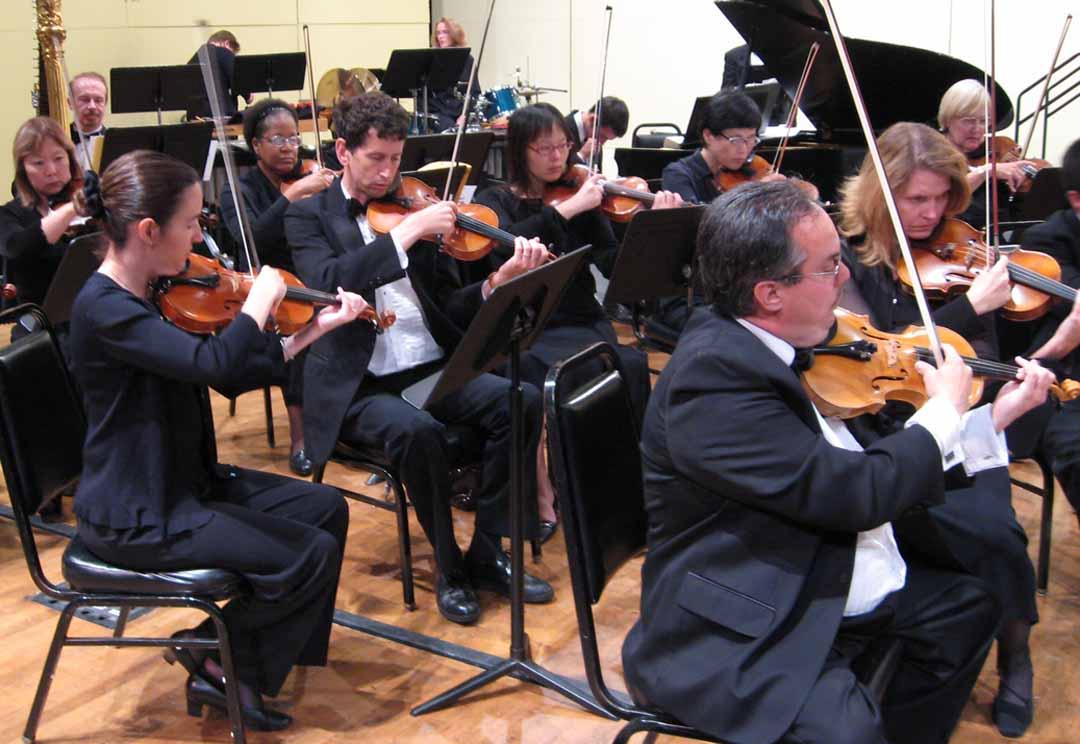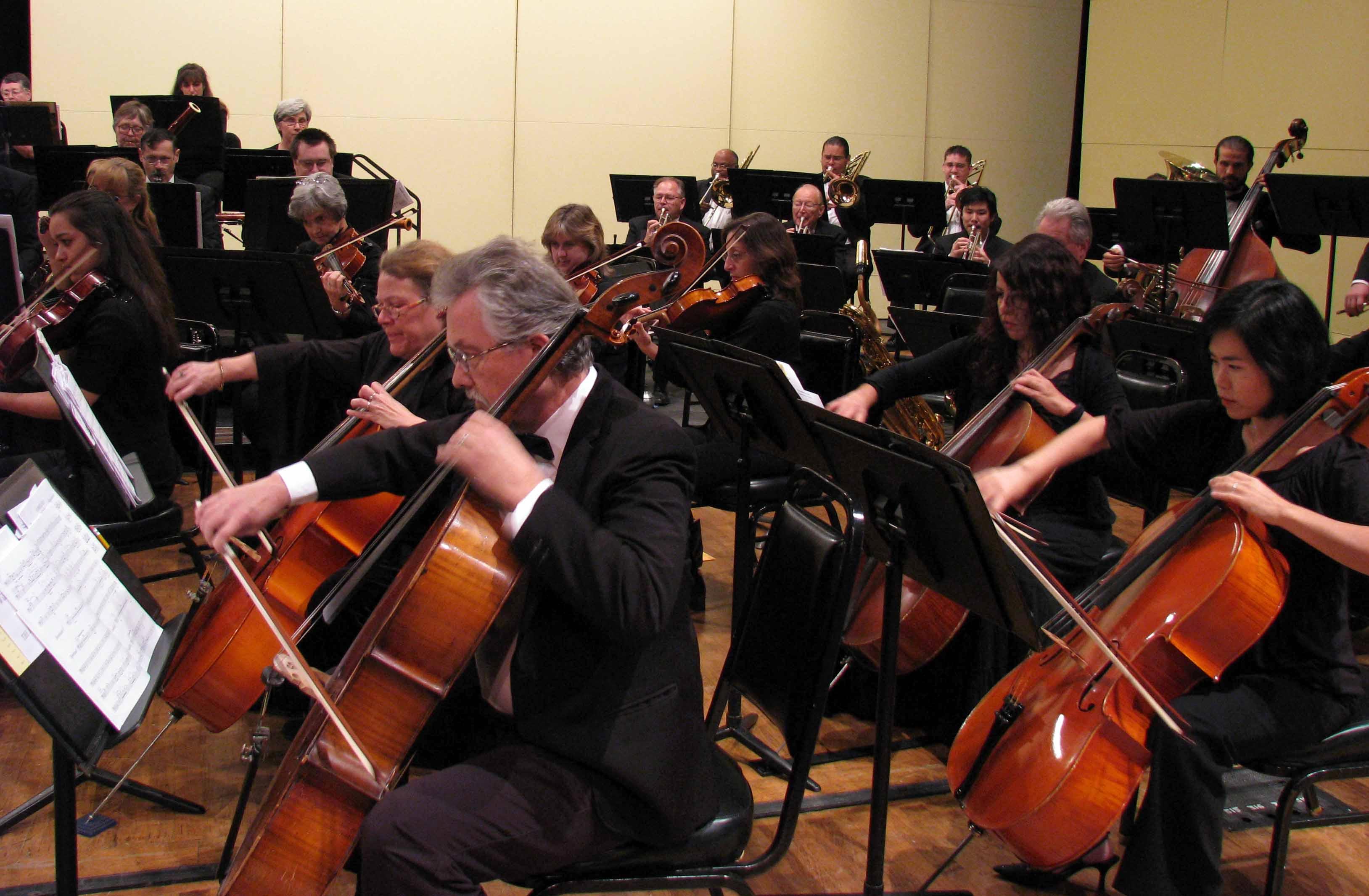 REHEARSALS are held in the Band Room, Marsee Auditorium Room 130, on Tuesday evenings from 7:00-10:00. The entrance to the rehearsal room is located off the patio on the north side of the auditorium. Parking is located nearby in the structure just behind the auditorium. An El Camino College parking permit is required. Sheet music and folders will be issued to all students. The ECC Instrumental Music Department has a limited number of instruments which may be checked out for use in the ensemble.
Interested musicians are invited to contact Dr. Dane Teter, Director of Instrumental Music, at (310) 660-3593 x 3732 or dteter@elcamino.edu.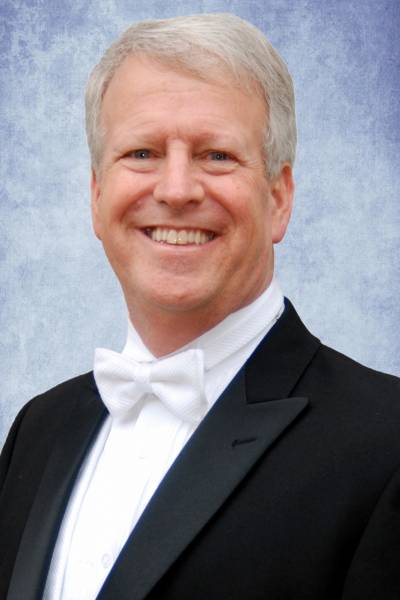 DIRECTOR: DANE TETER is Director of Instrumental Music at El Camino College, where he conducts the Symphony Orchestra and the Concert Band. He received his Doctor of Musical Arts Degree in Music Education from the University of Southern California (USC). His Masters and Bachelors Degrees were granted from California State University, Chico, emphasizing woodwind pedagogy and music education.
At El Camino, Dr. Teter is coordinator of the Applied Music Program, directs the instrumental chamber ensembles, and teaches music appreciation, and beginning woodwind and brass instruments. He has also lectured for the "Joy of Music" program, directed the Dance Music Big Band, and conducted ECC's acclaimed production of The Sound of Music. A veteran conductor, adjudicator and clinician, Dr. Teter has worked with numerous bands, orchestra, and choirs from all over the Western United States. For several years Dr. Teter has been working for the WGS Music, editing and preparing for publication some of the works of Afro-American composer William Grant Still. Among the compositions he has completed are A Deserted Plantation, Symphony No. 2 in g minor "Song of a New Race", The American Scenes, The Little Song That Wanted To Be A Symphony, and the opera Troubled Island.
A woodwind specialist performing on all the instruments of the woodwind family, Dr. Teter has concertized with numerous orchestra, concert bands, jazz bands, and played in the pit for more than 75 musical theatre productions and three world premiere operas. Dr. Teter frequently performs in El Camino College Artist-in-Residence recitals with his fellow faculty members and local musicians.
CONCERTS:
Saturday, November 3, 2018 8:00 pm. Marsee Auditorium
ECC Symphony Orchestra, Dane Teter, conductor
ECC Chorale, Joanna Nachef, director
South Bay Children's Choir, Diane Simons, director
Film Music of John Williams
"Dry Your Tears, Afrika" from Amistad
"Exsultate Justi" from Empire of the Sun
"Duel of the Fates" from Star Wars: The Phantom Menace
"Double Trouble" and "Aunt Marge's Waltz" from Harry Potter and the Prisoner of Azkaban
"Three Christmas Carols" from Home Alone
"March" from 1941
"Angela's Theme" and "Angela's Prayer" from Angela's Ashes
Admission $10* Parking $3.
High School students presenting a valid student ID card will receive FREE admission.
For tickets and information about other music events at El Camino College, visit www.centerforthearts.org
(*$1 processing fee on each ticket)
Saturday, March 9, 2019 8:00 pm. Marsee Auditorium
Wolfgang Amadeus Mozart: Concerto for Two Pianos in E-flat Major, K. 365
Polli Chambers-Salazar and Lois Roberts, soloists
Wolfgang Amadeus Mozart: "Rivolgete a lui lo sguardo" from Cosi fan tutte
Gioacchino Rossini: "Largo al factotum" from Il Barbiere di Siviglia
Kevin Blickfeldt, baritone
Edward Elgar: Three Bavarian Dances
Saturday, June 1, 2019 8:00 pm. Marsee Auditorium
Featuring soloists from the El Camino College Applied Music Program
William Grant Still: Symphony No. 3, "Sunday Symphony"