MADDEN TRUST
What is the Madden Trust?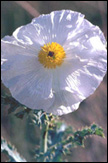 The Ella Rose Madden Trust & Endowment Fund, part of the El Camino College District Foundation, was established for the study of cancer and the education of persons in the care and special needs of the cancer patient.
Since cancer is one of the leading causes of death in all age groups, long term care, death and dying, and assistance to care givers are vital issues that must be addressed.
What does the Trust do?
An advisory Committee was established in 1990 for the purpose of determining that the endowment be spent in such a manner that Mrs. Madden's wishes be fulfilled. The following goals were identified by the Advisory Committee:
Strengthen nursing faculty preparation through workshops, seminars etc. This activity would improve the current and future of the nursing curriculum.
Fund software and hardware acquisitions that assist in providing long term care and treatment for the oncology patient. This material could be made available to other nursing groups in the area.
Develop adjunctive activities for existing community programs that could benefit from nursing input.
Assist with the improvement of care given by the "high touch - low tech" individuals in the area via workshops, seminars etc.
Assist with the preparation of nursing care literature and audio-visual materials for the non-professional family/friend care givers.
Become a resource center for community groups through the community's use of software and library acquisitions.