Class Schedule and Instructors
Class Schedule
El Camino offers the Fire Academy four times a year.
Each semester there are two choices: Full-Time or Part-Time Academy; whichever best suits their needs.
Full-Time Class
Full-Time is a sixteen-week class that runs Monday through Friday from 8am to 5pm. There are three to four hours of homework each night and over the weekends. Students find it difficult to hold down a job and attend the Full-Time Academy, because the class workload is so extensive.
PLEASE NOTE for both the Full-Time and Part-Time Academy our students are not allowed to continue with any score below 80% in the classroom, and 100% in the drill yard!
Part-Time Class
The sixteen-week class is referred to as the Part-Time Academy which runs Tuesday, Wednesday, and Thursday nights from 5:30pm to 9:40pm and Saturdays from 8am to 5pm, and every other Sunday from 8:00am to 5:00pm. Again, there is also three to four hours of homework for each evening class, while the Saturday class is primarily hands on work in the drill yard. Students are able to work and attend the Part-Time class, however the schedule is very demanding.

Semesters
Full-Time starts in August for fall, and in spring
Applications
There is a deadline for submitting your application.

Please contact Debra Zavala at (310) 660-3593 x6589 for information on the last day that applications are accepted for the following semester
CLICK HERE TO DOWNLOAD THE APPLICATION (PDF)
Completed applications have a current EMT card that reflects your passing of the National Registry. The Physical Ability Test is valid for a year and MUST be valid when the semester begins.
Prerequisites
Fire and Emergency Tech 1 (Intro to Fire Tech) and
Fire and Emergency Tech 6 (Building Construction for Fire Safety)
Beginning Fall 2019, prerequisites will be FTEC 1, 3, 5, and 6.
EMT License or National Registry Card
Doctor Physical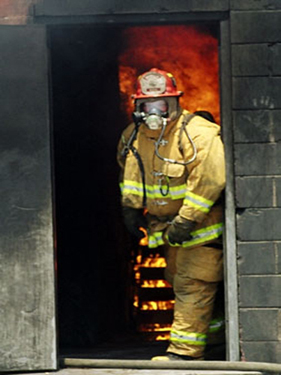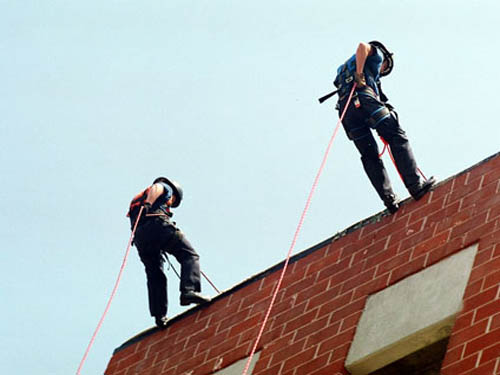 Instructors
We have six primary instructors at the El Camino Fire Academy.
Students operate our fire engines and utilize our fire hydrants located strategically around the drill yard.
Our instructor to student ratio is another reason our Fire Academy is so well received. Our instructors are from the Los Angeles area and represent nearly a dozen different professional fire departments.
Many of our instructors are training officers in their own departments.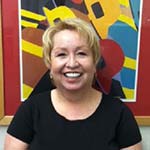 Stephanie Rodriguez
Dean
Industry and Technology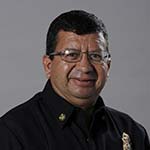 Chief Bill Melendez
Training Coordinator
El Camino Fire Academy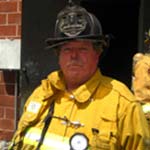 Captain Brownlie
LACoFD Hazmat Wildland
Cost
Tuition: 15 units @ $46 per = $690
Equipment Service Fee: $200
Uniform and P/T Gear: $350
Leather Steel Toe Zip Boots: $200
Firefighting Gear: $160-$500

Text Book and Study Guide: $17050
Turnouts Rental: $650
Certificate Fee: $220
FIT MASK Test Fee: $30
Misc Costs: $300
SCBA: Pending
Total Estimated Cost: $2,97050 - $3,31050
To apply go to the Contact Us link.