Announcements
---
Our office has moved to the NEW STUDENT SERVICES CENTER located on Manhattan Beach Blvd. Come see our amazing new space!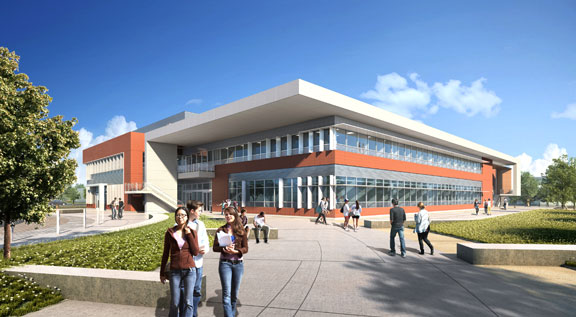 ---
Congratulations to ECC's international student and star swimmer, Aziz Jaouhar! Jaouhar commits to College of Idaho's swim team!
"Aziz Jaouhar was a member of the Warriors men's swim team for the past two years and was one of the most decorated swimmers to hit the ECC pool...Overall, Jaouhar holds career marks in the ECC Top-12 all-time in 12 events."

See the full article here!
An and Adali Graduate!
Congratulations to our ISP student worker graduates: An and Adali! An will be attending CSULB this coming fall and Adali will work for one year on OPT before transferring to a university in fall 2020. See their statements below on their journey here at El Camino College as international students.
| | | |
| --- | --- | --- |
| | | "El Camino College has been a blessing in disguise. Moving to a country without any family or friends, I had to start building a family on my own from scratch. My three years at the college has allowed me to earn more than I expected. As an international student, I was able to meet and befriend with other international students through several events organized by the International Student Program. On top of that, I get to immerse myself deeply in the American culture through the local students I met on-campus. With a desire to see the world through different lenses and the help of passionate professors and peers, I was motivated to set Computer Science as my major to transfer. El Camino College had also presented me with my first scholarship, as well as various opportunities to work on-campus to support my academics financially. Together with my Associate of Science degree in Mathematics and Physical Science, and various success tools that the school has equipped me with, I look forward to embark on my next journey at California State University, Long Beach for my Bachelor of Science degree in Computer Science." - An Ta |
| | | |
| --- | --- | --- |
| | | "I'm Adali from Mexico. The opportunity to attend school in the United States was presented to me and I decided to enroll in El Camino College. It was my first time studying and living in this country but the International Student Program staff helped me through the process from the beginning to the end by providing me support to adapt to the academic environment, which I was very new to. The campus is modern and has many resources for students to take advantage of and use towards getting closer to their goals. Tutoring and labs are available at every building, and events that bring the student community are always happening. The staff and faculty are knowledgeable and have motivated me to follow my passions and find my purpose. I have met some of the most inspiring professors here at El Camino, as well as many other students from different backgrounds and cultures that I've learned from and have enriched my life as a student and as an individual. Thank you, ISP and ECC for helping me find my purpose and getting closer to my goals." - Adali Gamboa |
---
Director of ISP, Lindsey, has a birthday!
Please help us wish the International Student Program Director, Lindsey, a huge happy birthday. Lindsey has been instrumental in bringing a sense of community amongst our students and the campus. Thank you, Lindsey! We hope this year is your best.year.ever!