GETTING STARTED AT ECC
Congratulations on taking the next step with your STEM (Science, Technology, Engineering and Mathematics) major.
To get started, follow the easy steps to enrollment at El Camino College below.
For additional information on all of these steps, please reference the
El Camino College Catalog
.
---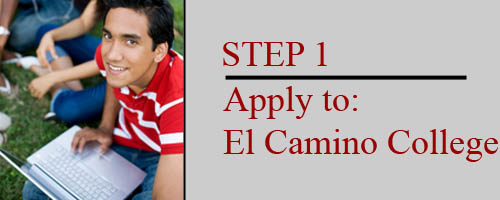 Who is eligible for Admission?
Anyone 18 years of age or older qualifies for admission to El Camino College. If under the age of 18, you will qualify if you have:
1) graduated from high school.
or
2) passed the California High School Certificate of Proficiency Test.
Concurrently enrolled 11th and 12th grade students must reference the El Camino College catalog for the concurrent enrollment policy.
As you complete the on-line application, make sure to:
1) specify your intended major (example, Biology, Computer Aided Design/Drafting, Pre-engineering, etc...) and
2) declare one of these goals:
Transfer to a university without an Associate degree

Associate degree and transfer to a university

Associate degree in a general education program

Associate degree in a vocational program

Certificate in a vocational program
---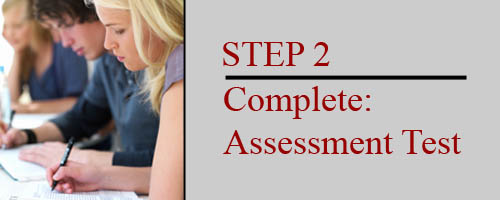 How do I make arrangements for testing?
You must first have an El Camino College application on file. A photo I.D. (such as a driver's license) plus your El Camino College I.D. number (the number received at time of application) is required to test. The placement tests for English, English as a Second Language (Part 1), and Math are computerized and given on a drop-in-basis. Other tests, such as the Chemistry Placement, English as a Second Language (Part 2), and Math Competency Tests, are given on a appointment-basis only.
If you would like to review before taking a test, click on "Website for Placement Test Sample Questions" at the bottom of the Assessment and Testing homepage.
---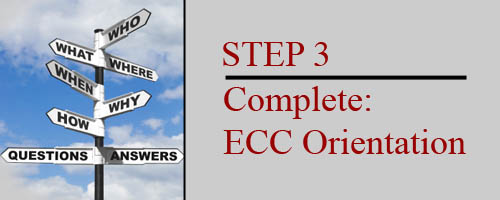 Orientation is offered in different locations. Click on MyECC to complete the orientation on-line or visit the ECC Counseling office for group orientation (matriculation).
---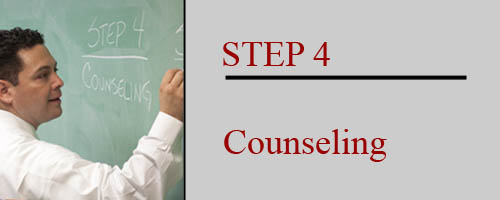 Counseling services are available to students through scheduled appointments, express or online counseling. Appointments must be made one week in advance through the Counseling Appointment Center. Make sure to request the counselor assigned to your major. Express academic counseling (limited to 10 minutes) is generally available Monday through Friday for students who have questions not requiring transcript review or educational plans. On-line counseling can be accessed on the ECC Homepage. Click on Counseling within the Student Services drop down menu and then click on the On-Line Counseling Link.
Begin researching your AA/AS degree requirements at the department website for your major and/or transfer requirements to 4 year colleges and universities.
Click here for Counseling location and hours.
---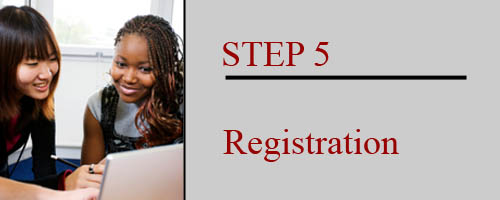 How do I prepare to register?
Be sure you meet any prerequisites and corequisites.
Meet with a counselor to ensure your schedule is in line with your educational goals.
When Do I Register?
Please go online to MyECC - Registration Appointment Time. You may also check by telephone by calling (310) 516- 9339.
Students may not register prior to the assigned date and time.
How Do I Register?
Register online at MyECC. Login and follow the online instructions.
You may also register through the Automated Telephone Registration System at (310) 516-9339.
---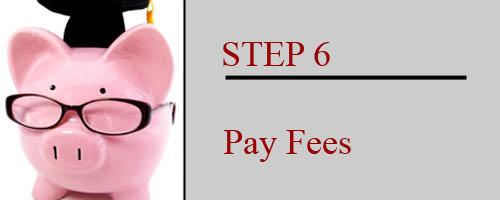 Click on Fees, Tuition, and Refunds for current fee deadlines and methods of payment or click on MyECC to pay fees.
---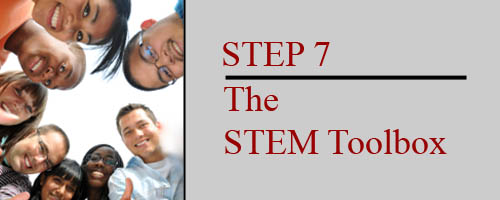 Visit the STEM website frequently for news and events.
Sign up for ECC STEM Project on Twitter.
Click on MESA for information on the Math, Engineering, Science Achievement Program.
Visit your major's department website for news and events.
Make sure to visit with a counselor at least one time per semester.
Visit the STEM resources page.