STEM Ambassador Program (SAP)
---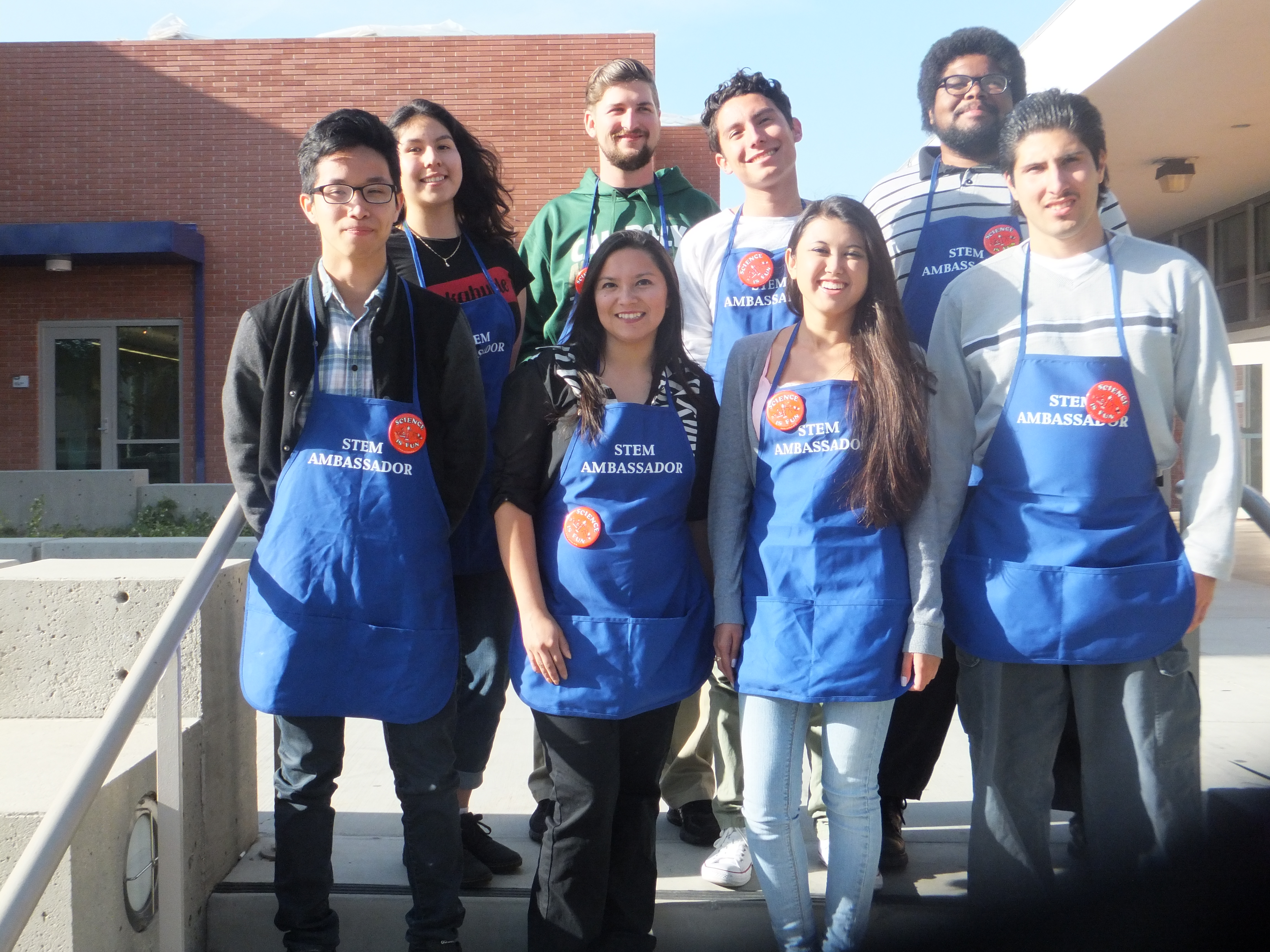 Who are the Ambassadors?
A diverse group of El Camino College student leaders with knowledge and experience in STEM fields.
Students who can share first-hand information about STEM experiences, develop short demonstrations or activities under minimum supervision.
Serve as presenters or El Camino College STEM representatives at STEM outreach events or on campus activities.
Responsible and caring students who participate in community even
Students who are eager to help and inspire students interested in STEM careers.
Staff for El Camino College's STEM Program and activities.
To become an Ambassador, you must:
Have a minimum 2.5 GPA at El Camino College or have a 3.0 GPA from high school (verified by submission of high school transcripts) if in your first semester at El Camino Colleg
Be willing to provide assistance and be able to effectively relate with people of diverse cultural, social, and educational background
Must have two semesters of math, chemistry, physics, astronomy, earth science, biology, engineering technology or machine technology, or comparable AP math/science scores
Interested students must submit a completed application packet including: application, resume and high school transcripts (if applicable) by the posted deadline.
Once hired as an Ambassador, students will be required to:
Attend the Ambassador initial training sessions and all other subsequent training session
Complete paperwork for Human Resources, including a valid Livescan (fingerprint).
Read and respond to ALL emails in a timely matte
Participate in a

m

inimum

of three events per semester, which include acting as a campus tour guide, providing prospective students with information at local high schools and other community organizations.
Maintain a minimum 2.5 GPA at El Camino College and be enrolled in a minimum 6 un
Maintain professional conduct when representing El Camino Colleg
Be enrolled in at least one STEM course during each semester of employment.
P lease submit completed Application, Resume & Transcripts to:
Kimberly Davis, STEM Program Coordinator, PHYS 117D
A L L POSITIONS ARE CONTINGENT ON FUNDING
Contact: Kimberly Davis at ext. 3548 or ksdavis@elcamino.edu.