BINOCULAR/DAVID JORDAN WILLIAMS
Photographer and Graphic Designer
October 5 - 29, 2015
Reception: Thursday, October 8, 7-9 p.m.
Artist's Lecture: Tuesday, October 13, 1 p.m.
David Jordan Williams is indeed Binocular.  His works address divergent subject matter that ranges from classic to sci-fi, from sepia-toned Victorian landscape to hallucinatory flipped-image confabulations.  Whether he is photographing in the everyday world or shooting and modifying in the studio, the work is unified by a need to transcend the commonplace and create an encounter with the unknown. Through strategically framing the beauty or oddities he stumbles upon in the daily world or through the use of studio set ups, movement of the camera and/or subsequent digital manipulation, Williams makes magic with what he sees around him.

When questioned by exhibition curator about his choice of photography as his primary medium Williams replied:  I think the passion for photography is a generational/genetic thing. My Grandfather was a pioneer in the field and I believe I picked up where he left off. The minute I picked up my first camera I knew I was hooked.
 
Often solo but sometimes collaborative, Williams' playful exploration of the one step beyond the ordinary is central.   In his Unexplained Phenomena collaboration with artist and videographer, Victor Raphael, the artists create a sci-fi series of digitally manipulated photographic prints and accompanying video where extra terrestrial experiences abound.  In a later collaboration with artist and graphic designer, John Coy, the two artists create fanciful and mysterious mirror-image portraits titled, Creatures of the Realm. Physicist and sculptor, Stuart Briber joins Williams in a 3 dimensional exploration titled My Calamity Is My Providence, in which Briber provides the physical ballast and Williams echoes the image with whimsically didactic prints.

In response to a question from curator regarding the role that digital manipulation plays in his work Williams said:  Digital imaging has changed the game for me. It seems to work more directly with my sub-conscious. I can certainly realize a better rendition of an idea digitally than in the days when, if I wanted something flying over a building I would have to shoot the building, shoot the object and then put the two transparencies together and hope the lab could make a copy transparency that held focus with both images. Digitally it's a click away.

As a graphic designer David J. Williams takes the road less traveled, seeking to blend his clean and dynamic sense of design with a more reflective point of view that merges the mundane world with the inspirational.
In a conversation with the exhibition curator the following exchange occurred:  
Curator: How does presentation of a product relate to the deeper personal exploration?
Williams: I explore the ideas that find their way in through my opening the creative door and once there I begin to edit, but not too much. I find the freshness of free thought to be the most expressive. The biggest disappointment for me is when an idea is diluted or not understood, which happens many times with commercial work.

(Among the commercial works Williams exhibits in Binocular are book covers, album covers, product advertisement, performance posters and commercial portraiture.  Additionally he presents an ongoing series titled Inventing My Grandfather.)

As David Jordan Williams points his lens or delicately inserts the mysterious, via digital process, he creates images that transport the viewer to another dominion.  Please join us in celebrating the work of this quirky and talented artist and designer at El Camino College Art Gallery.

 

David Jordan Williams; Robbie Robbertson - Music from
the Native Americans Album; Digital inkjet print: 12" x 12"

 

David Jordan Williams; Getty Foyer; Digital inkjet print;
36" x 24"

 

 

 

 

 

 

David Jordan Williams; Boxer; Digital inkjet print: 17" x 13"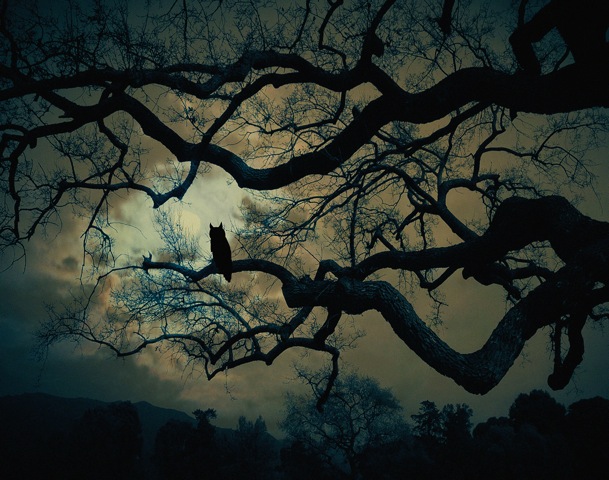 David Jordan Williams; Sleepy Hollow; Digital inkjet print; 13" x 17"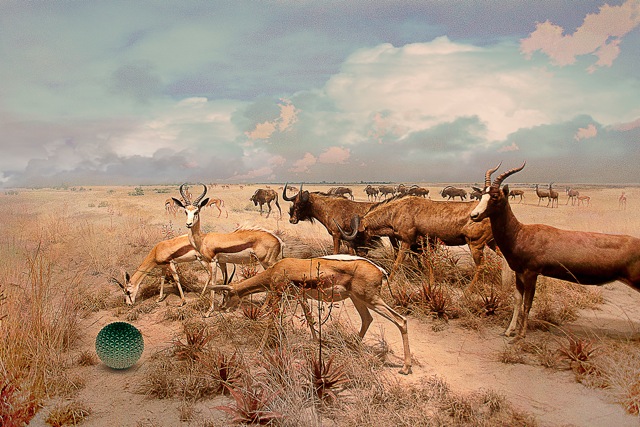 David Jordan Williams; Serengeti Impalas (from Museum of Natural History); Digital inkjet print; 24" x 36"