2015 EL CAMINO COLLEGE SOFTBALL
 
September 16, 2015
Rapoza Named South Coast Conference Female Coach of the Year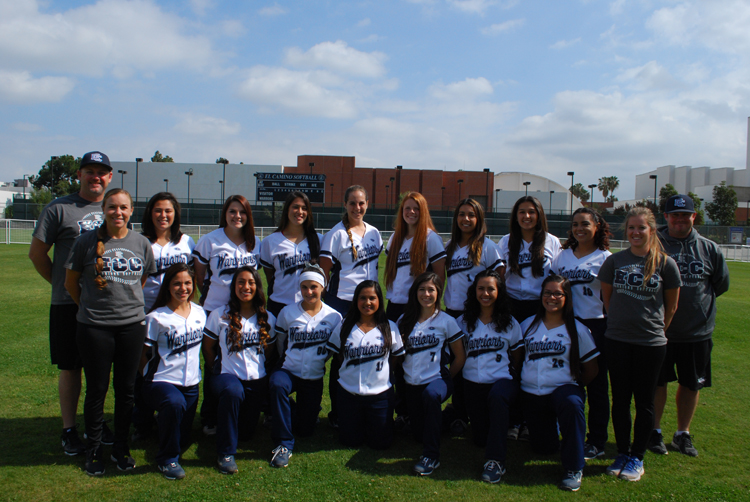 TORRANCE, Calif. - El Camino College softball head coach Jessica Rapoza was named the 2014-15 South Coast Conference Female Coach of the Year, announced Wednesday.
In her first season, Rapoza led the Warriors to a 34-12 overall record, taking the South Coast Conference title with a 17-4 league record. This marked only the second time ECC has won the conference title and the first since 1989.
The Warriors advanced to the Southern California Super Regionals, defeating Fullerton College, Citrus, and Cerritos before falling to eventual 2015 state champion, Palomar.
--
August 10, 2015
TORRANCE, Calif. - El Camino College shortstop Tori Garcia has played softball since she was about 6 years old and she's loved the game ever since.....(read more)
---