Black History Month 2015
Everyone is invited to participate in the college-wide celebration of Black History Month through a variety of events planned during February.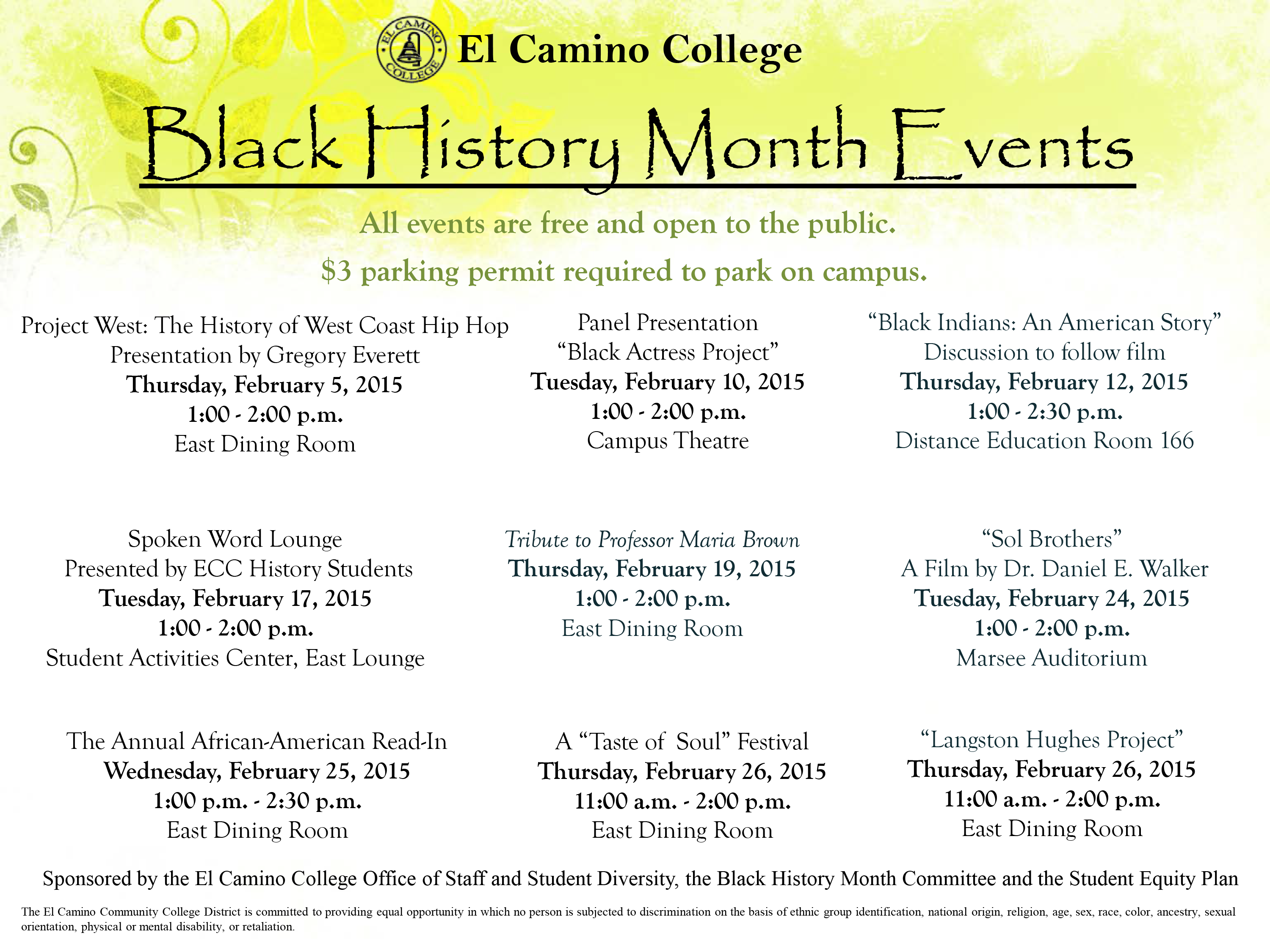 Download the full brochure of 2015 events.

All events are free and open to the public. A $3 parking permit is required to park on campus.