Women's History Month 2019
Visionary Women:


Champions of Peace & Nonviolence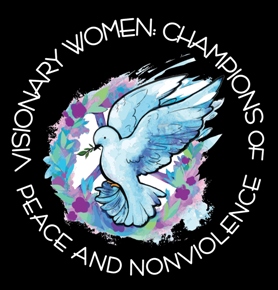 March is Women's History Month!
A variety of activities are planned at El Camino College to celebrate Women's History Month throughout March. All are welcome to attend!
The 2019 theme honors women who have led efforts to end war, violence, and injustice and pioneered the use of nonviolence to change society. The theme embodies women working together with strength, tenacity and courage to overcome obstacles and achieve joyful accomplishments.
The Women's History Month Committee is seeking nominations for our Distinguished Women's Wall of Fame.
Deadline for nominations is Thursday, March 7, 2019.
Selected women will be honored at the Women's History Month Luncheon on Wednesday, March 27, 2019.
If you have any questions, please call 310-660-3868 or email prodev@elcamino.edu.

CALENDAR OF EVENTS


Women's History Month Book Display
Library and Learning Resources

"We'll Meet Again"
(Film & Discussion)
Watch an interview with Zoe Nicholson, our WHM Luncheon Keynote Speaker,
on her fight for women's rights and equality.
Hosted by Stacey Allen
Wednesday, March 11, 2019
12:45pm-1:45pm
ART-B 317

Women in Science
Hosted by Dr. Shanna Potter
Thursday, March 14, 2019
1:00pm-2:00pm
NS 205

Master Class: Women Photographers
Hosted by Professor Darilyn Rowan
Tuesday, March 19, 2019
1:00pm-2:00pm
ART 15





The Girls in the Band
(Film & Discussion)
Hosted by Ann Patterson & Judy Chaiken
Tuesday, March 26, 2019
6:00pm-8:00pm
Distance Education Center





Women's History Month & Women's Wall of Fame Luncheon
Wednesday, March 27, 2019
12:00pm-2:00pm
East Dining Room
Tickets: $20.00
CLICK HERE FOR MORE DETAILS!
Send Payments to (Make checks payable to El Camino College) Luukia Smith, Fiscal Services

El Camino College Women's History Month Links