Women's History Month 2017
"Honoring Trailblazing Women in Labor and Business "


March is Women's History Month!
The 2017 theme honors women who have successfully challenged the role of women in both business and the paid labor force. Women have always worked, but often their work has been undervalued and underpaid.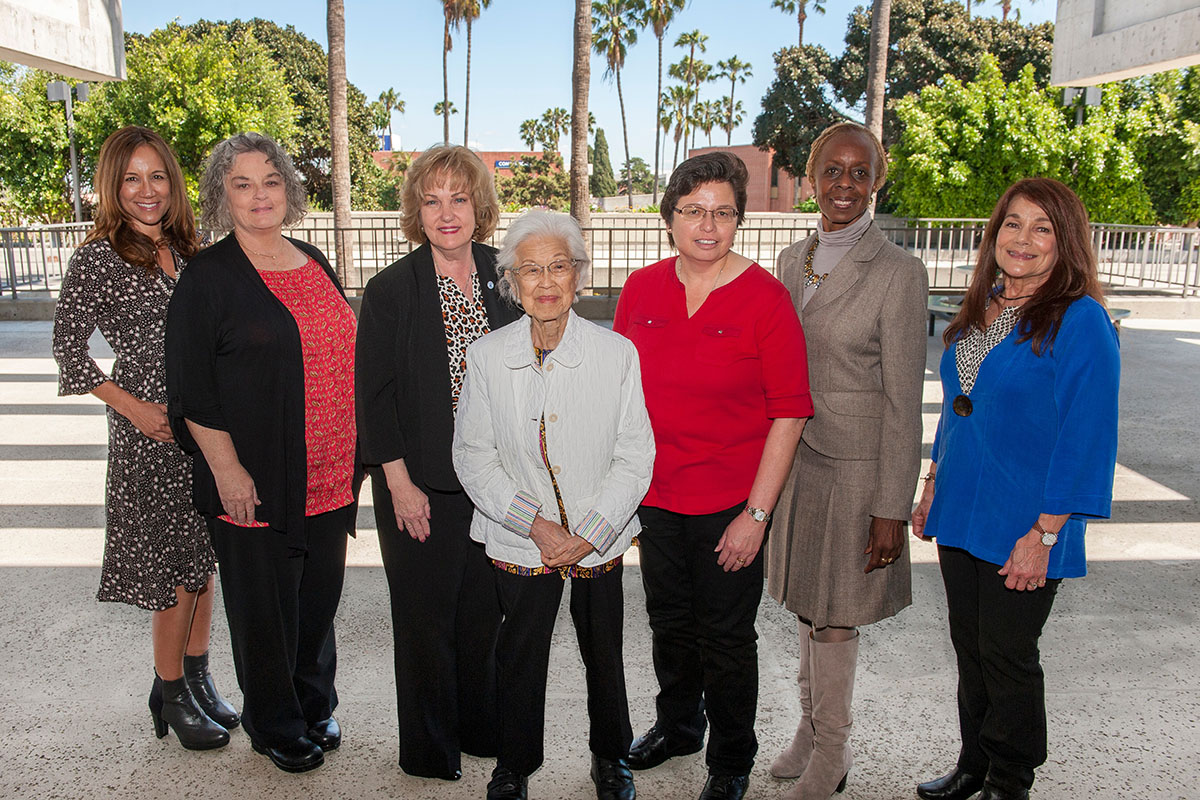 Six successful women were honored last week at the 2017 El Camino College Women of Distinction Ceremony. The accomplishments of these award winners will be featured on the El Camino College Women's Wall of Fame (in the Schauerman Library) throughout the year. Pictured from left are the 2017 ECC Women of Distinction: Chandra Shaw, Naomi McElvain, Dena P. Maloney (ECC Superintendent/President), Aiko Herzig-Yoshinaga, Teresa Palos, Alexis Estwick, and Ann Patterson. Photo courtesy of El Camino College.
Learn more about the 2017 Women of Distinction, here.


El Camino College Women's History Month Links