Welcome to ECC Connect!
El Camino College (ECC) is committed to providing high quality academic and student services support to help students succeed in their educational goals.
ECC Connect is a system designed to provide a central location for students, instructors, counselors, and other support staff to connect and communicate. Research has shown that students who feel connected and supported during their educational experience tend to be more successful academically.
Faculty and staff who participate in ECC Connect may receive notifications via ECC email.
To access your ECC Connect home page, please click on the link below and log in using your network user ID and password. (Please use CHROME as your web browser)

Building Success Together-Fall 2018-Update
October 18 - November 4, 2018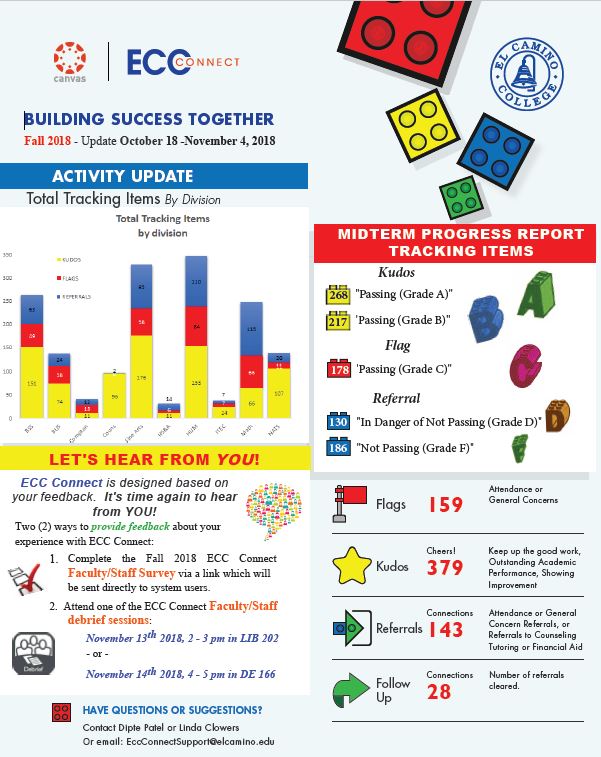 Need assistance?
Yes! Then please refer to the Faculty Access Guide or email us at ECCConnectSupport@elcamino.edu.
ECC Connect is now mobile friendly!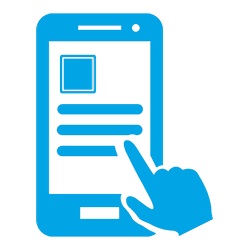 Please select the Hamburger Button to view your options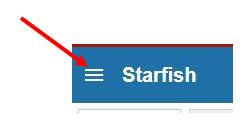 Faculty interested in participating and utilizing this system in their course(s) can do so in the following two ways:
Self-Initiate Tracking Items/Flags on individual students as needed. Support is available! Please email us at ECCConnectSupport@elcamino.edu to schedule a training session or answer any questions you have.
OR
Complete Progress Surveys that are automatically emailed to you during the 4th and 9th weeks of the Spring and Fall semester. These are built into the system and generated for you to provide feedback on students enrolled in your class(es). If interested in this option, please click on the link below to sign up.
I'm interested in Progress Surveys
You will receive an email reminder. Please login to ECC Connect to complete your progress survey. Survey dates: week of Sept. 17th and Oct. 22nd
Resources
User Access Guides
Need help getting started with setting up your profile and user preferences? Click on the appropraite access guide below:
Quick Infosheets
Creating and Removing Appointments/Office Hours
How to fix Stale Request Error
Get Connected Newsletters
Videos
ECC Connect/Starfish Two Minute Tips:
Alert and Referral Notifications
How to Create Office Hours (Please note: By adding office hours students will be to schedule appointments with you, if you need assistance deleting them, please email us.)
Five Minutes to Learn about Faculty Features in Starfish
How to Access and Complete Progress Surveys
Questions?
Please email us at: ECCConnectSupport@elcamino.edu