Home

Courses taught:

English 1A

ESL 51B

ESL 53B

Professor Evelyn Uyemura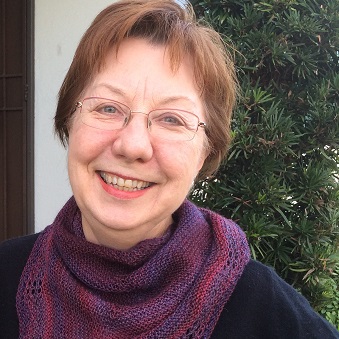 About Me
Education:

B. A. Merrimack College (North Andover, Massachusetts) in English Literature.

M. A. Auburn University (Auburn, Alabama) in English Literature.

M.A. Northeastern Illinois University (Chicago, Illinois) in Linguistics/TESL.



Experience:

Professor Uyemura taught freshman composition for 2 years at Auburn University as a TA and taught ESL at Harper College in Illinois for 5 years, during which she participated in a summer English program at Beijing Institute of Technology in Beijing China. After moving to California in 1987, she taught ESL at Southwest College in Los Angeles. She also began teaching English and ESL at El Camino College part-time in 1987. She has been teaching ESL and English full-time at El Camino College since August, 2001.

In addition to teaching, she was co-chair of the 2009 College Accreditation Task Force. She has presented at several CATESOL Conferences and at the University of Seoul Medical School Alumni Association on ways to improve one's English abilities.She currently serves as Treasurer of the El Camino College Federation of Teachers and served on the 2016-17 negotiations team.

Professor Uyemura is the lead author of the textbook "Pronunciation Celebration," used as a textbook in ESL 51B at ECC.


Interesting Facts:

Professor Uyemura was born in Maine, grew up in Massachusetts, and has also lived in Alabama, Tennessee, and Illinois. She now lives in Torrance with her husband. They have one daughter, who graduated from the University of Chicago in 2010 and from the Booth School of Business in Chicago in 2015 and currently lives and works in Boston.
Professor Uyemura has traveled in China, Japan, England, and France and has studied Latin, Spanish, French, Japanese and Lakota. She is interested in the relationship between the language of dreams and the symbolism of myth and poetry. For relaxation, she knits and designs knitting patterns, cooks Japanese food, blogs, and reads fiction and non-fiction.