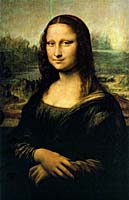 Class Information:

Chem 1A, Section 1194  FALL 2011  First class Tuesday Aug 30, 2011

Room: Chem 103     Tue, Th 11:00 am - 12:25pm      

   Chemistry 1A
General Chemistry I
5 units; 3 hours lecture, 6 hours lab
Prerequisite: (1) Chemistry 4 with a minimum grade of C, or 1 year of high school chemistry and qualification by testing (Chemistry Placement Test) and assessment; (2) Eligibility of Math 170.
Credit, degree applicable
Transfer CSU, UC (CAN CHEM 2; Chem 1A/1B=CAN CHEM SEQ A)

This course details fundamental theory and principles of atomic and molecular structure, physical states and chemical reactions. Included is the study of elements, compounds, periodic relationships, bonding, acids and bases, oxidation-reduction, energy, solutions, electrolytes and chemical equations. Descriptive chemistry of water and selected nonmetals including hydrogen, oxygen, and carbon is presented.
           

---
Course Policies:

Put grading, attendance, etc.policy information here.
>
>
>
>
>
>
>

---
Insert course syllabus information here:
>
>
>
>
>
>
>

---
List assignments here.
>
>
>
>
>
>
>

---
Put course material here.
>
>
>
>
>
>
>

---
Online Resources: (list related websites as links)
Los Angeles County Museum of Art
The Getty Center