Community Partner Annual Sponsorship
Sponsorship Opportunities (PDF)
El Camino College is proud to educate and prepare the next generation of employees and leaders for our community. In partnership with corporations and individuals we build better futures through education.
Our dedication to academic excellence in all areas of study, consistently high transfer rate to four year universities and exceptional career and techinical training ranks us as one of the top 100 Community Colleges in the Nation. We are committed to providing the best in STEM education (Science, Technology, Engineering and Mathematics) through programs in Engineering Technology, Manufacturing Technology, Allied Health Programs and Computer Information Systems to name just a few.
This is why we invite you to partner with the El Camino College Foundation as a Community Partner Annual Sponsor. The support of companies with a vested interest in the South Bay community is critical. Your sponsorship recognizes your company as an organization that believes in the community and the power of education. As a sponsor you will be recognized and acknowledged as having a special relationship with El Camino College including membership in our our President's Circle, invitations to special events on campus and sponsorship of the Warriors Athletics Golf Classic.
We invite you to consider becoming a Community Partner Annual Sponsor. Your financial support plays a vital role in our students' success. Together we can have a huge impact in our South Bay community and beyond.
For more information about Community Partner Annual Sponsorships, please contact Kathy Costa, Foundation Development Officer at (310) 660-3593 ext. 6716 or kcosta@elcamino.edu

The El Camino College Foundation would like to thank the following 2014 Community Partner Annual Sponsors!


Gold Sponsor

Silver Sponsor

Bronze Sponsor
  




On February 28th all Sponsors were recognized and thanked at the Annual Breakfast with the President Event. Below are some of them.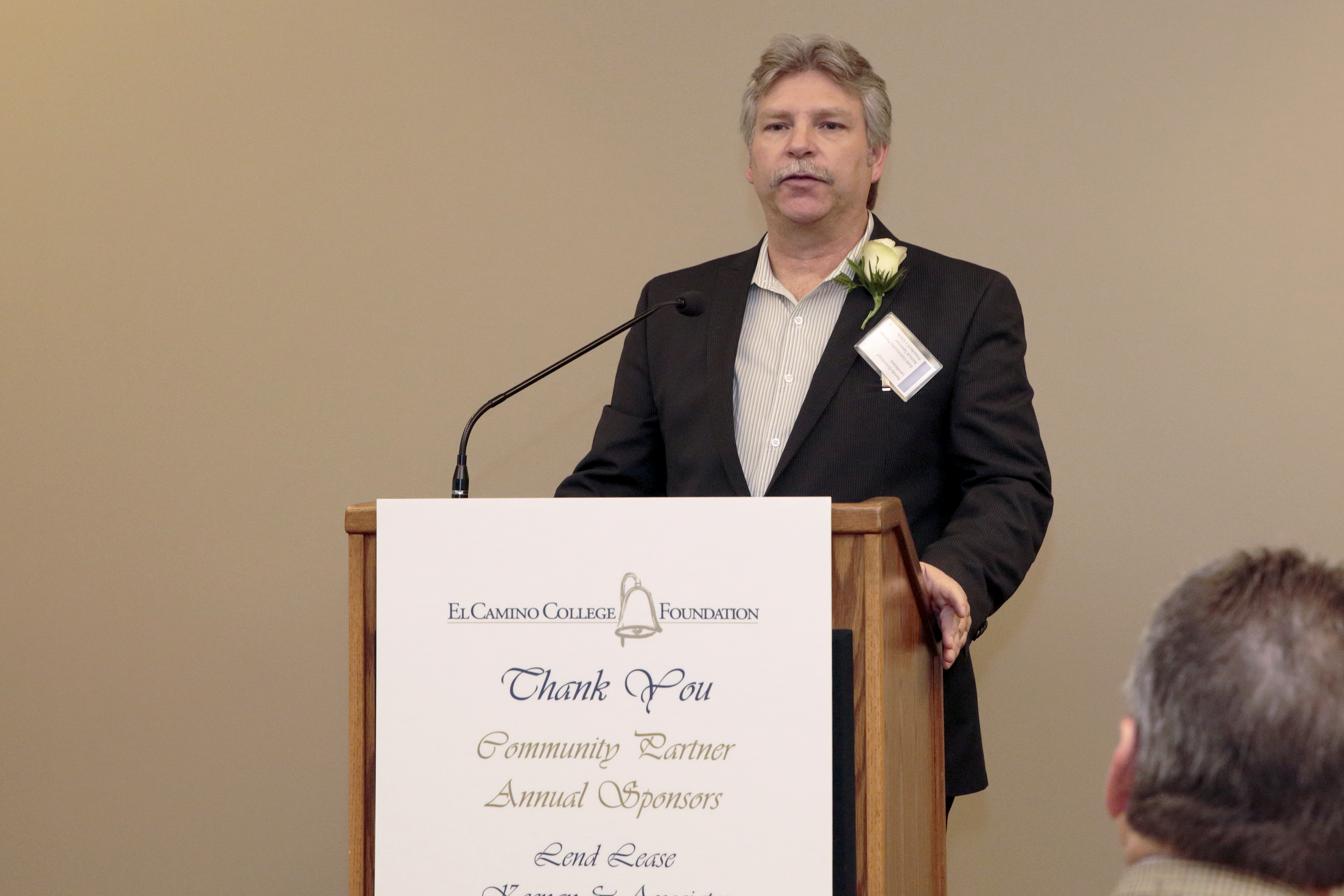 Randy Grosskopf of Gold Sponsor Lend Lease shared a few words about their support for the Community Partner Annual Sponsor Program and gave the group an update on the many Measure E construction projects going on campus.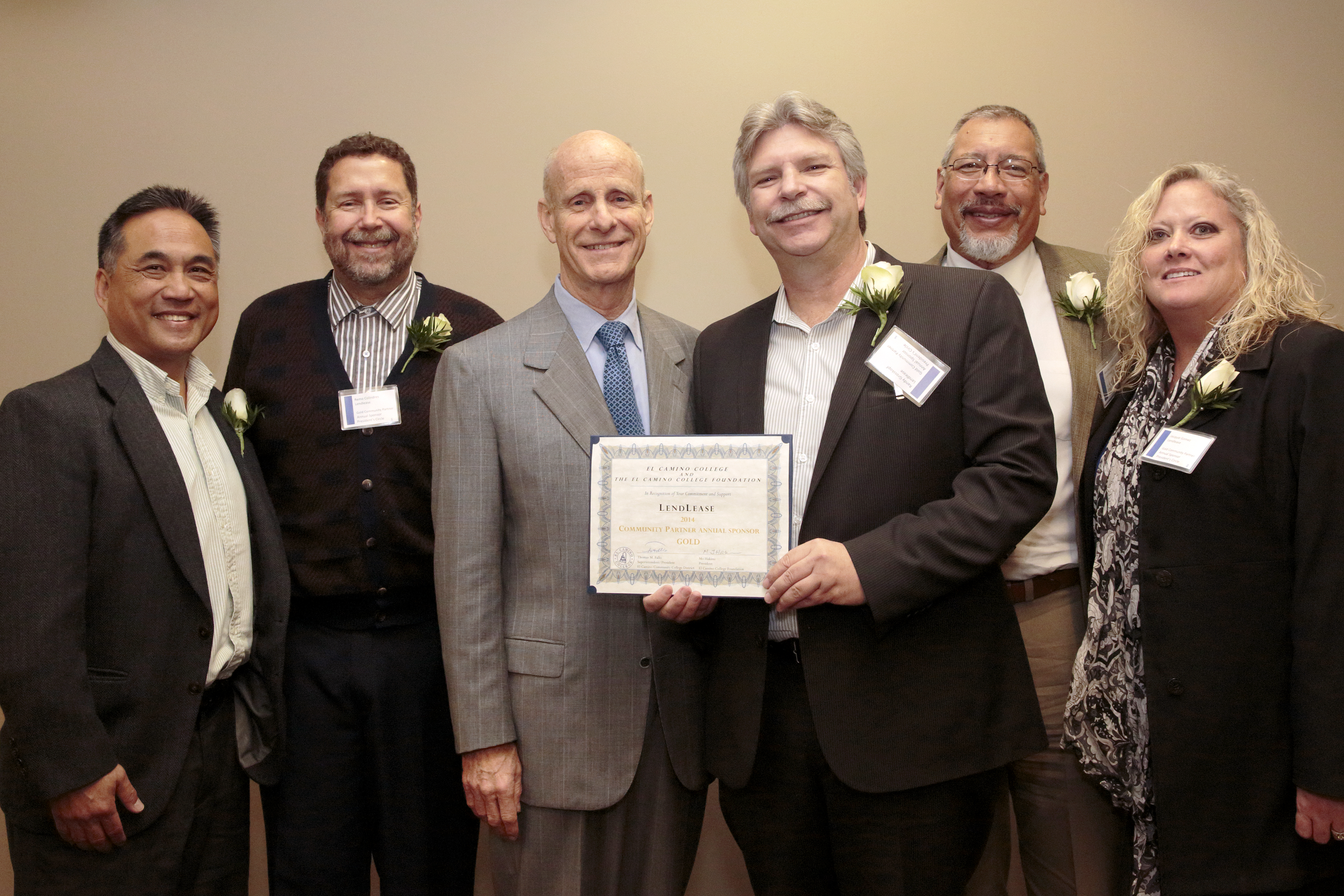 President Fallo with Gold Sponsor, Lend Lease, represented by Randy Grosskopf, Remo Colindres, Ron Purisima, Steven Yip and Jacquie Gomez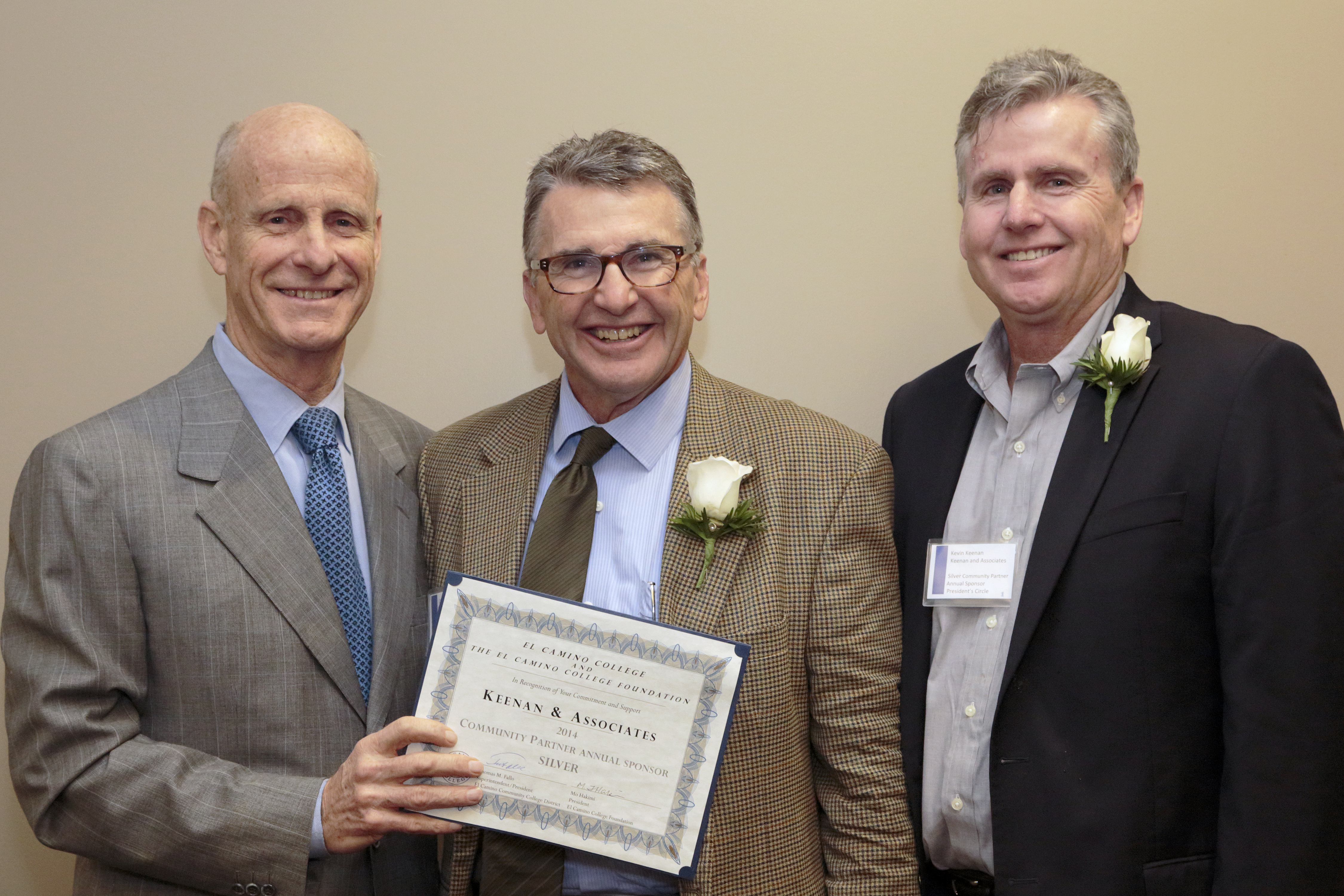 President Fallo with Silver Sponsor Keenan and Associates, represented by Dan Keenan and Kevin Keenan.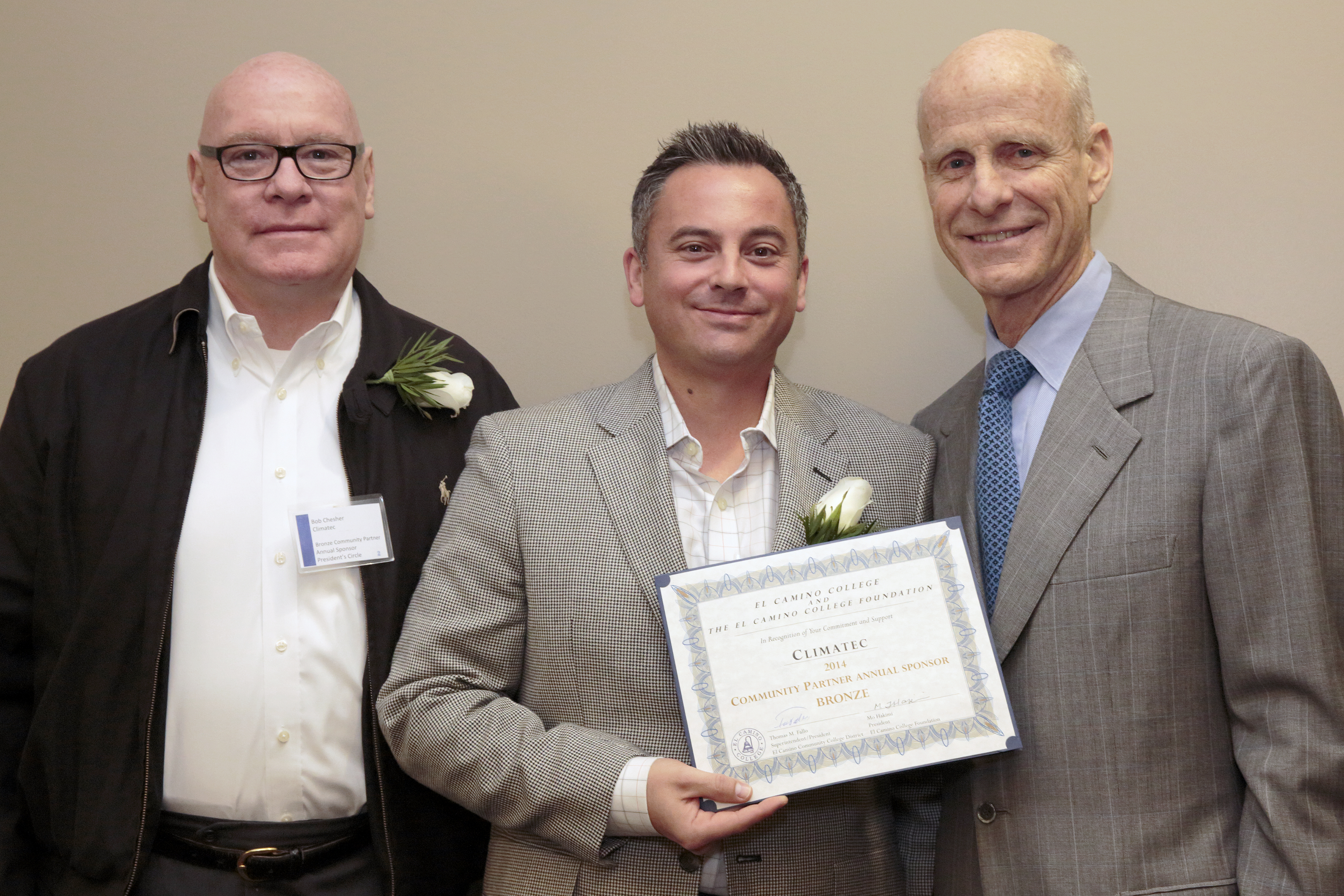 President Fallo with Bronze Sponsor Climatec, represented by Brian Klee and Bob Chesher.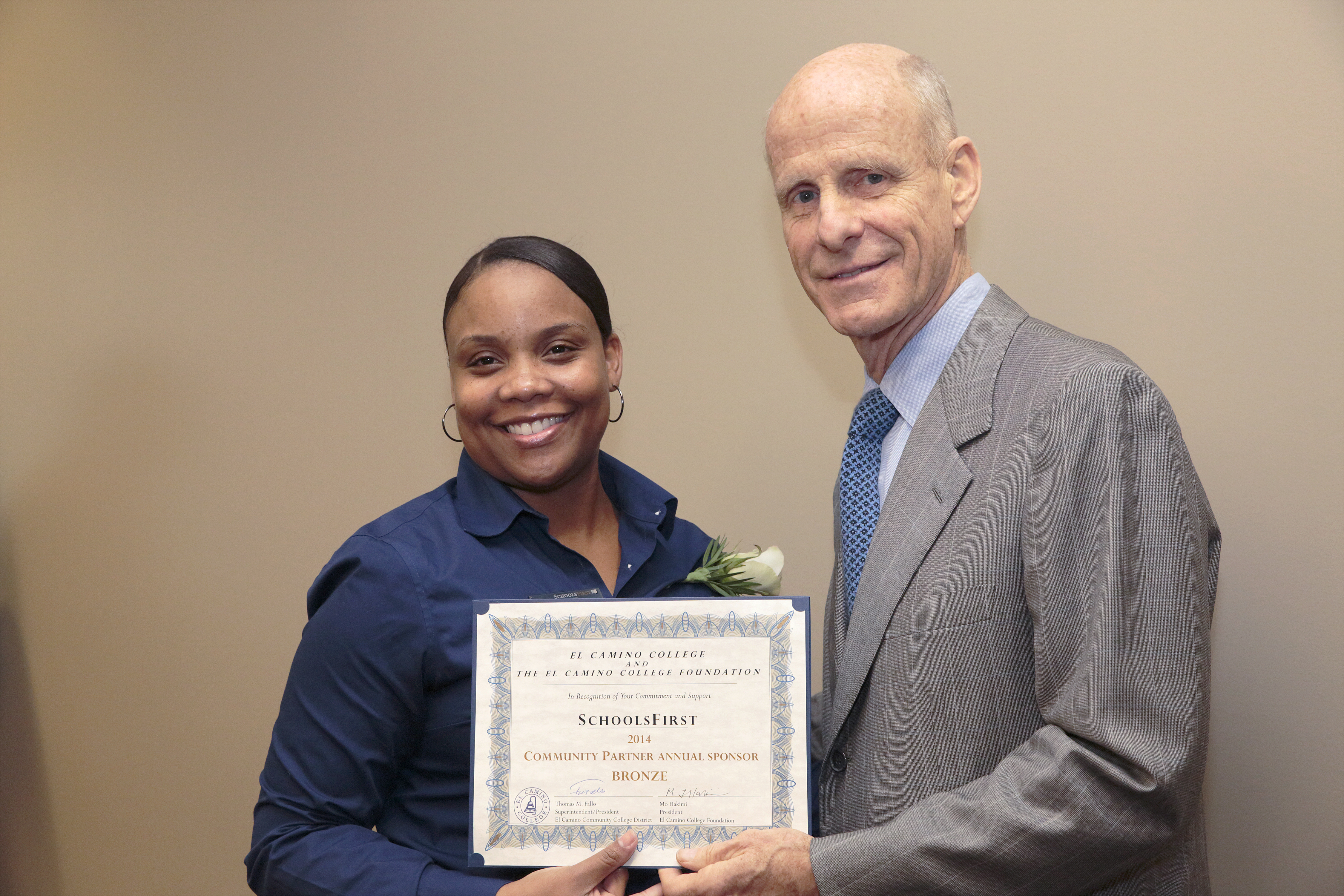 President Fallo with Bronze Sponsor Schools First, represented by Ashley Franklin.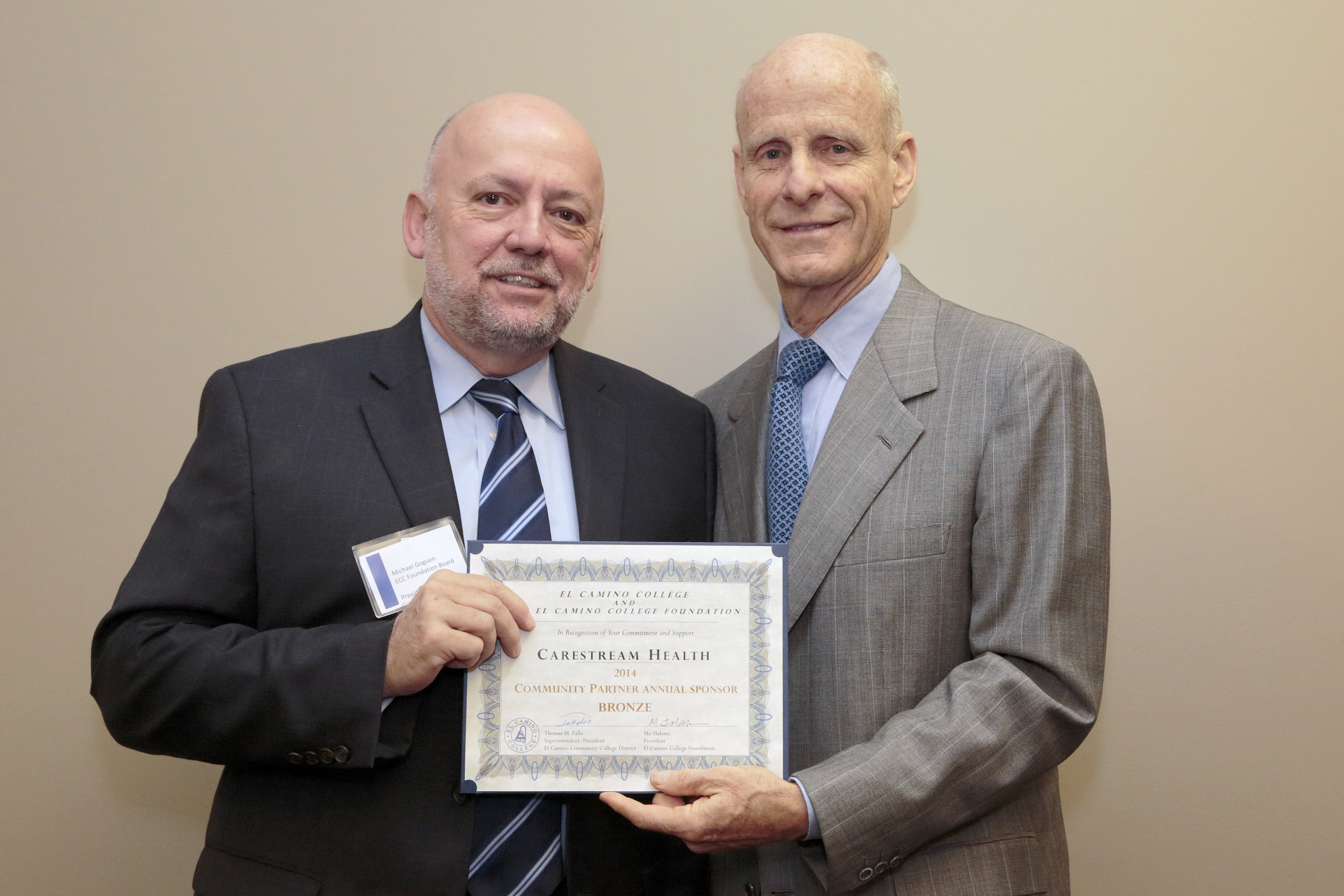 President Fallo with Foundation Board member, Michael Goguen, standing in for Bob Amos of Bronze Sponsor Carestream Health.