DUI Awareness Fair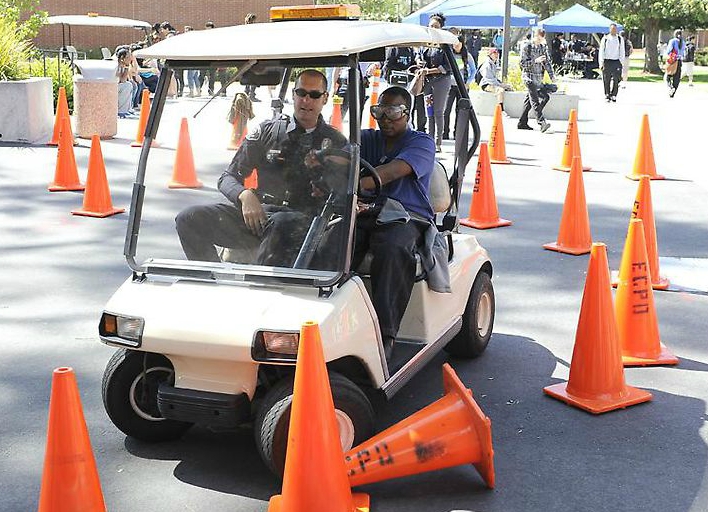 The 12th Annual El Camino College DUI Awareness Fair gave students a look into the realities of driving under the influence. The fair featured displays, workshops, and interactive demonstrations showing the dangers of driving under the influence of alcohol and/or drugs. Scheduled just in time for Spring Break, the DUI Awareness Fair is designed to increase community awareness about the dangerous consequences that can come from driving under the influence, or getting into a car that is operated by someone under the influence.
At one demonstration, students participated in an exercise where they drove golf carts through a controlled course while wearing special "DUI goggles" that simulate intoxication so students could experience how being under the influence can affect reflexes. In addition, a "crash car" that was involved in an alcohol-related accident was also parked on campus, delivering a strong visual impact.
Many thanks to our ECC Police Department and the South Bay DUI Taskforce, who sponsored the event. Members of South Bay police agencies were available to talk to students and provide valuable information about the dangers and consequences of driving under the influence. Mothers Against Drunk Driving (MADD) also participated. Check out some great DUI Fair Photos here.