ECC Geology Students Rock!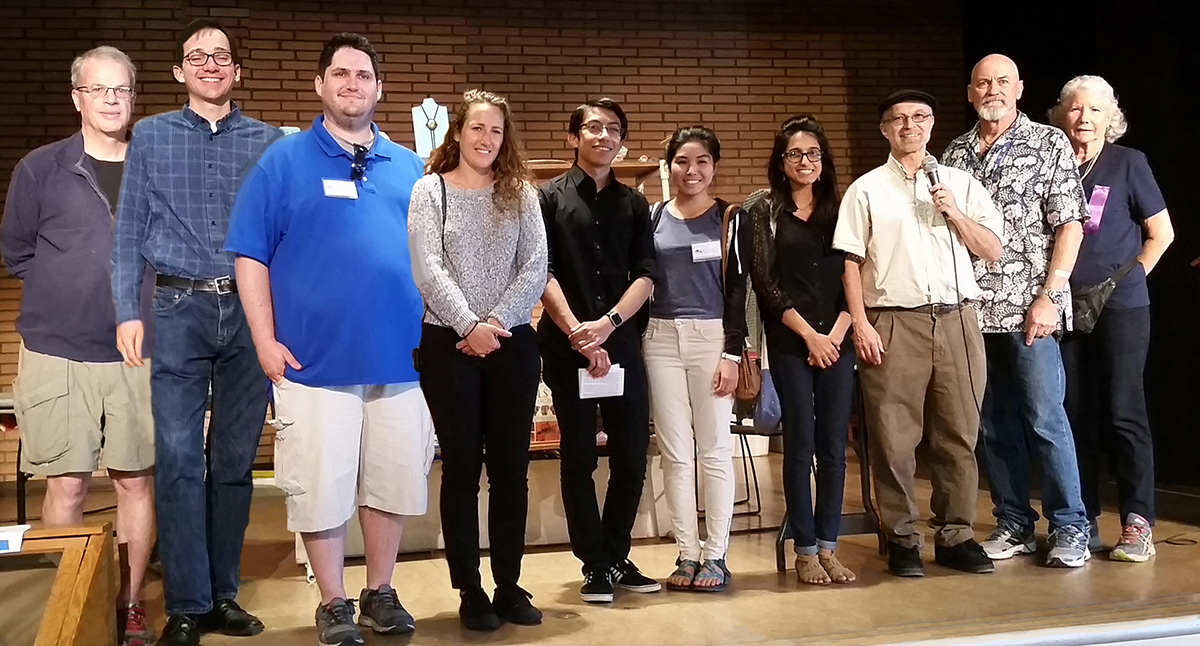 Geology students spent a recent weekend volunteering at the annual Torrance Mineral Show. Pictured from left: geology professor Chuck Herzig, adjunct instructor Kevin Coffey, along with students Steve Vaughn, Cheyenne Senesac, David Lopez, Christine Kitamikado, and Javaria Aziz join earth sciences professor Joe Holliday and show organizers Leslie Neff and Larry Hoskinson at the Torrance Mineral Show.
About 20 dedicated ECC geology majors recently spent an entire weekend volunteering at the 2017 Torrance Mineral Show. The show's sponsor, South Bay Lapidary and Mineral Society (SBLMS), relies on the service of volunteers each year to operate the event. This year, the SBLMS donated all of the proceeds to the El Camino College Foundation to fund the annual Wally Ford Scholarships! These scholarships support geology majors and are named after Wally Ford, founder of the ECC Earth Science Department. The donation averages about $1,250 annually, which is enough to fund two to three Wally Ford scholarships per year. The ECC geology major program is one of the largest among the California Community Colleges. In addition to volunteering at the mineral show, students had the opportunity to gain practical experience in the earth science field and to meet experts in mineral and rock collecting.