ECC Journalism Students Win Honors in National Competition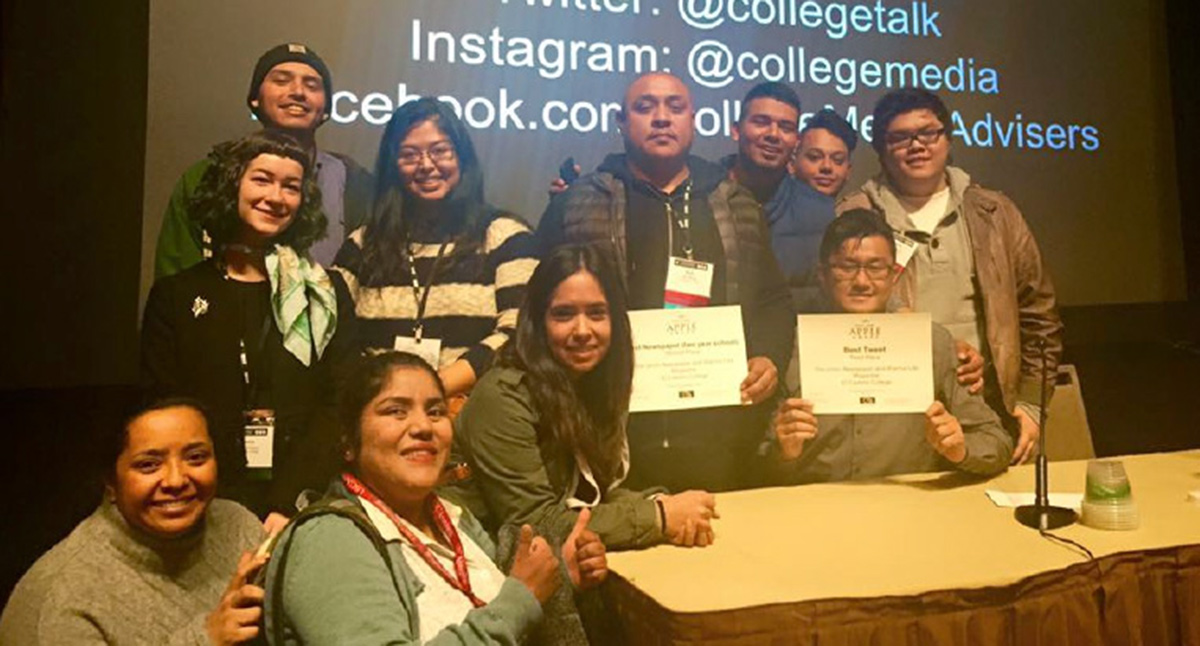 El Camino College's student newspaper, The Union, was recently named the No. 2 college newspaper in the nation in its class at the College Media Association conference in New York City.
The Union staff captured a second-place Apple Award in the two-year college "Best Newspaper" category and third place for "Best Tweet" in competition with all colleges and universities.
The conference, staged at the Sheraton New York Times Square Hotel, drew well over 1,000 students and featured more than 250 sessions and activities targeted at college journalists, plus media tours and keynote speakers. The 11 El Camino College students at the conference also experienced a snowstorm and had to remain in the city an extra day.
The Union, produced by students enrolled in journalism classes, recently marked its 70th anniversary. In addition to its online home at www.eccunion.com, The Union can be found on Twitter @ECCUnion and on Facebook at El Camino College Union. Warrior Life magazine, published by students each spring, can be viewed at www.eccunion.com/warrior-life/.
Stefanie Frith is the faculty adviser for The Union and Warrior Life, and Kate McLaughlin is a faculty member in journalism. Gary Kohatsu is the photo adviser, and Jack Mulkey is the ad manager.