ECC to Host the Mt. SAC Relays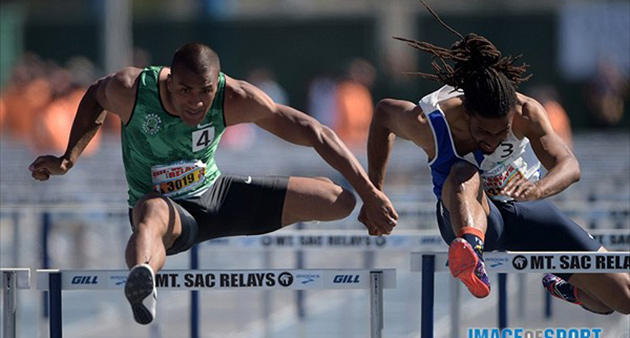 El Camino College is pleased to welcome the 59th annual Mt. SAC Relays from April 13-15! ECC's Murdock Stadium will be available for this world-famous track and field meet while construction is underway at Mt. San Antonio College. Athletes from all over the world compete in this historic event each year and El Camino College is proud to be a part of this tradition.
Alumni note: The Mt. SAC Relays director (and team head coach) is a former ECC track standout who competed with ECC's head track coach Dean Lofgren. Doug Todd is a member of the ECC record-setting shuttle hurdle relay team (4 x 110HH) from the late 1970s and he also competed for West Torrance High School.
In other ECC "running" news, a number of track & field/cross country alumni are still in top form – and winning races! Here's an update: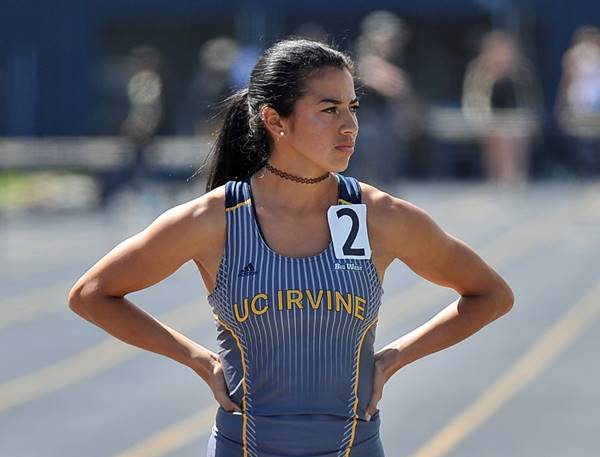 UC Irvine's Crystal Lizaola (LA Jordan/ECC) won the UC Irvine Invite 800m in a personal best 2:10.85, which also ranks among the top NCAA Division I early-season outdoor marks. Two weeks back, Crystal won the 400 hurdles at the CSU Fullerton Ben Brown Invite in a then-national leader 60.97, which also placed her No. 10 on the UC Irvine All-Time list. She also ran on their winning 3:46.78 1600m relay team.(note: Crystal was ECC's 2014 state 400H champion and ECC Athlete-of-the-Year.)
UC San Diego's Khalil Flemister (North Torrance HS/ECC) is currently No. 6 on the NCAA Division II outdoor list with his 48-4 in the triple jump. He won his last two Invitationals in this event and currently sits in the No. 5 spot on the UCSD All-Time Top 10 list.
San Diego State's Sara Curren (Redondo Union HS/ECC) had a fine indoor season in the pole vault and recently began her outdoor season by clearing a solid 12-5 1/2! (note: Sara is No.3 on the ECC all-time PV list.)
Sacramento State's Haley Heinemann (South Torrance HS/ECC) placed eighth in the Sac State Hornet Invite 5,000m in 17:49.04 – a good outdoor opener coming off an indoor season that saw her run a personal best 17:36.08. (note: Haley is ECC's current school record holder in the 3,000m steeplechase…and her brothers [who are twins] are both throwers on our current team.)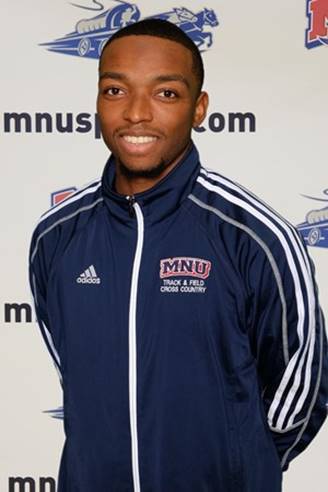 MidAmerica Nazarene University's Chris Graham (Paramount HS/ECC) recently completed his indoor season where he competed in his main event, the 60m hurdles, and ran a personal best 8.30.
ECC Assistant Coach David Cardona (North HS/ECC/Cal Poly SLO) won the 2017 L.A. Marathon 5k in 15:25. In continuing his winning ways, he also recently won the Cal State LA Invite 5,000m in 14:55.58. (note: David holds ECC school records in both the 1500m and 5000m and was a four-time state champion in cross country and track. His younger brother, Israel, is currently one of this spring's ECC top distance runners.)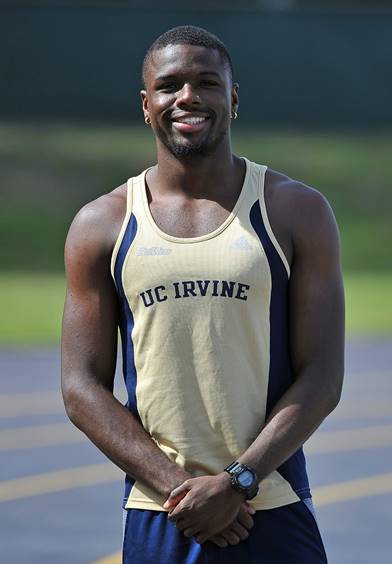 Recent UNLV grad Myshauna Alexander (Hamilton HS/ECC) placed third in the javelin at the UNLV Invite in 136-8. (note: Myshauna is No. 2 on the ECC all-time list at 152-9 with the record being held by her mother.)
And from a bit further back, 1995-1996 400m runner Cynthia Glenn (now Cynthia McNamee) participated in the 400 meters in the 2016 WORLD Master's Track & Field Championships in Perth, Australia with her tremendous >40 time of 60.12!
Other alumni preparing for the outdoor season include: Chico State's Teddy Kassa (West Torrance), Ruby Davis (Redondo), Courtney Morning (Narbonne), UC Irvine's Antwan Parker-Below (Hamilton), and CSULB's Daniel York-Mouton (St. Bernard) to name a few.