Sustainable Art: "The Other Toy Story"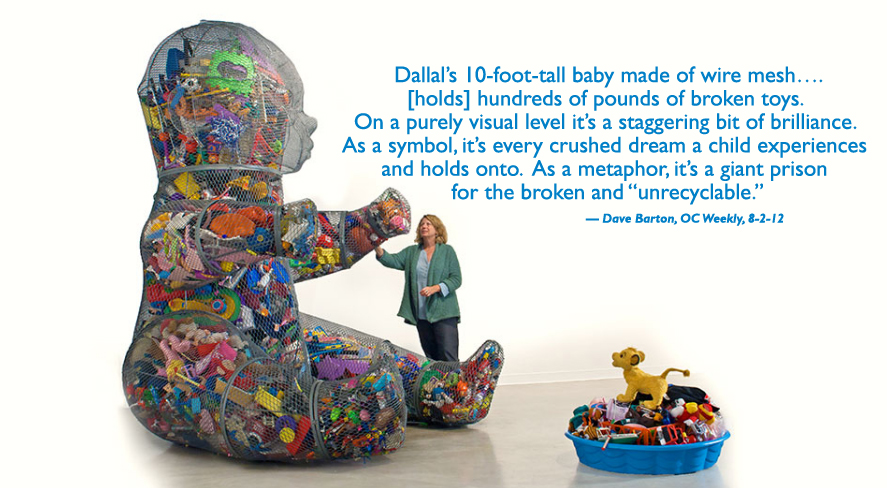 What do you do with those plastic toys when your children outgrow them? ECC art professor Joyce Dallal has some ideas. In her recent work, "The Other Toy Story," Joyce engages the public through art, targeting the issue of unsustainable consumption with a specific focus on toys. On display in Raleigh, North Carolina, the installation features "Receptacle," a 10-foot-tall trashcan in the shape of a baby doll waiting to be "fed" with toy trash. Area students are coming forward to fill the baby with plastic toy items for recycling, while helping to raise awareness of the need to collect old, broken toys and other large plastics to feed to the baby instead of the landfill. This collaborative project has also involved partnerships with waste management/recycling companies, environmental research, and STEM calculations.
Joyce has been exhibiting nationally and internationally for more than 20 years and is the recipient of several grants and fellowships including an NEA Regional Arts Fellowship in Photography, a Brody Arts Fellowship, and a City of Los Angeles Individual Artist Fellowship. Her public art projects can be viewed at various sites in the city of Los Angeles.
For more information about "The Other Toy Story" exhibition, view: http://othertoystory.com/