Musical Award of Note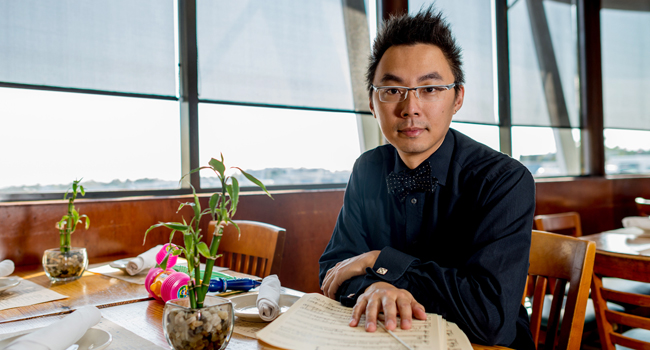 ECC lecturer Alan Chan recently won a national award to write a new work for the Symphonic Jazz Orchestra (SJO) in Los Angeles.
Chan, a critically acclaimed Los Angeles-based jazz artist who has lived and performed in the United States, East Asia, and Europe, won the George Duke Commissioning Prize. This award honors the legacy of trailblazing musician and SJO Co-Music Director George Duke. The 67-member Symphonic Jazz Orchestra's Music Advisory Board screened numerous submissions from across the county, ranging from leading jazz veterans to promising young composers. Chan was selected as the recipient of the $10,000 commissioning prize and will write a new work for the ensemble for the 2016-17 season.
Praised for his distinct and "genre-shaking" sound, Chan recently released his debut album "Shrimp Tale." He also founded his own jazz orchestra in 2012, comprised of top Los Angeles studio and jazz musicians who present a unique set of sounds. At El Camino College, Chan teaches music classes and directs the Concert Jazz Band.