Green Classrooms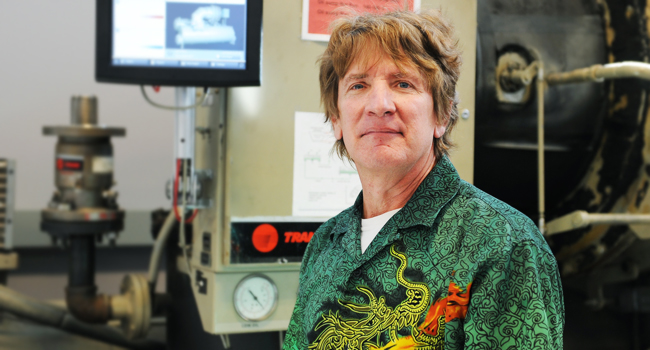 ECC professor and air conditioning & refrigeration program director Tim Muckey recently received the 2015 Leadership Award at the Green California Schools and Colleges Summit & Exposition in Pasadena. The award honors an individual who inspires students to engage in environmental studies and projects through his or her teaching methods, curriculum development and proactive commitment to sustainability.
Tim began his HVACR career in the United States Air Force where he was a missile systems specialist. He was responsible for the power production, distribution, cooling, heating, control, programming, and electronics for intercontinental ballistic missiles. After serving his country, Tim completed schooling in marine technology and worked as an underwater welder and underwater habitat environmental specialist. He also served in the National Guard where he was responsible for Army environmental control systems for all of Southern California. He has served as an HVACR technician for more than 40 years; 22 years with the Trane Company, first as a technician then as the director of training and development for the western territory.
Tim has a doctorate degree in leadership and management, in addition to master's and bachelor's degrees. At El Camino College, he is actively involved in outreach programs that further his classroom lessons.