ECC Celebrates Veterans Day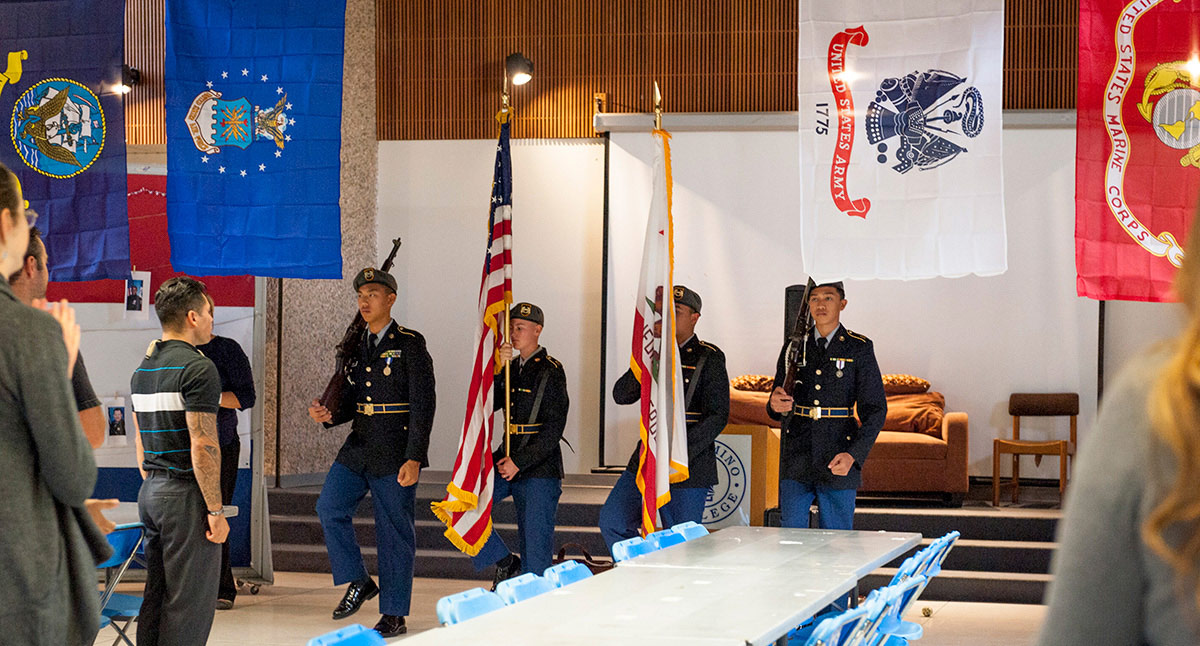 The campus community was invited to a Veterans Day celebration Nov. 7 in the Student Activities Center, East Lounge. Organized by the ECC Veterans Club, the event included a veteran student panel, various veteran displays and refreshments. Also featured at the celebration were two "memory walls." One wall displayed photos and mementos from veterans; the second wall served as a memorial honoring veterans who have passed away. All were invited to bring photos and add messages to either wall. A panel discussion followed a presentation from veteran Shaun Cook, chemistry instructor and Veterans Club adviser.
El Camino College student veterans have access to a Veterans Resource Center that includes computers and computer assistance, a study area, workshops and referrals to a variety of resources, both at the college and in the community. In addition, staff members are available to help student veterans with paperwork regarding their educational benefits, as well as assist them in meeting their educational goals. Financial aid is available to qualified students. For more information on the El Camino College Veterans Services Program, view: http://www.elcamino.edu/student/studentservices/veterans/.