Warrior Updates: A Football Victory!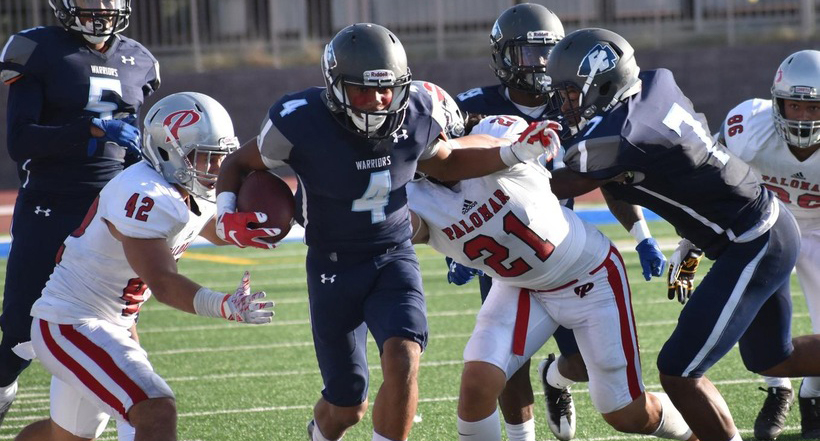 Congrats to the ECC football team, which recently won a bowl championship – the first since 2009! The Warriors defeated Palomar 28-21 in the 2017 Beach Bowl on Saturday, November 18 at Murdock Stadium. Along with that accomplishment, wide receiver Stephon Robinson earned the game's MVP award after making six catches for 170 yards. He also became the ECC football single-season record holder in receiving yards in a season, passing former Warrior and NFL standout Marcel Reece on the all-time list! ECC also received 14 selections to the 2017 Southern California Football Association's National Division, All-Central League Team.
In other Warrior Athletics news, the women's volleyball team completed a stellar regular season by clinching its eighth straight South Coast Conference title. Sophomore Aiko Waters and head coach Liz Hazell earned a share of the top honors as the All-South Coast Conference teams were announced. Waters was named the Co-Most Valuable Player along with Josanna Vazquez of Long Beach City College. Hazell earned Co-Head Coach of the Year honors in her first season at the helm at ECC.
In addition, six players from the women's soccer team and four from the men's team earned All-Conference honors.