ECC's VBall Team Earns Top Honors    
Congrats to sophomore volleyball player SueKalena Tafao, who headlined the Warriors' seven selections to the All-South Coast Conference Team, earning the SCC Most Valuable Player honors, while head coach Le Valley Pattison was named Coach of the Year for the second straight season. Tafao was the fourth straight Warriors player to earn SCC MVP honors and ranked in the top-10 of the SCC in every major statistical category. She led the Warriors with 270 kills in 80 sets played this season, good enough for second in the conference. Along with her conference MVP award, Tafao was also named to the All-State Team and was selected as an American Volleyball Coaches of America 2nd Team All American. More…
ECC Students, Staff Help with Community
Reading Program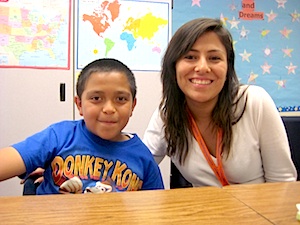 One of the first things El Camino College student Carolina Gonzalez learned about teaching is how much she actually learned herself. Gonzalez is one of several ECC students who work with elementary school children through Reading Partners, a national education nonprofit organization dedicated to improving students' reading skills. ECC Facilities Planning and Services Senior Clerical Assistant Debbie Turano is also a volunteer – contributing to the Reading Partners program for the past two years. She was looking for an opportunity to help out in the community and she found this to be the perfect fit. More…
Seven Football Players Named to
All-Conference Team      
Sophomore linebacker Kris Bass headlined a list of seven Warriors named to the National Division's All-Central Conference team. The Warriors received two first team and five second team selections in 2013. Bass led the Warriors and was third in the Southern California Football Association with 104 tackles (57 solo), earning a first team defense selection. He also jumped into 10th place on the Warriors All-Time list for most tackles in a single season. He also set a new school record with 21 tackles in a single game on November 2. Sophomore Brent Williams joined Bass on the first team defense after leading the team with 7.5 quarterback sacks while playing all 10 games for the Warriors. He was fifth on the team with 54 tackles and second with 12 tackles for a loss. More…
ECC Expands Honors Transfer Program  
This fall, El Camino College welcomed a record-breaking 225 new students into the Honors Transfer Program. The HTP is one of the top honors programs in California, based on enrollment, participation in state honors events, and transfers to universities.
This year, 20 students HTP transferred to UCLA, eight went to the University of California at Berkeley, and several left the state to attend institutions such as Cornell University and the University of Hawaii. Consistently ranked No. 2 in the state for Transfer Alliance Program (TAP) admissions into UCLA, TAP students from ECC boast an impressive 73.7 admit rate to the top-ranked Los Angeles-area university. Additionally, ECC's HTP students have been the second-largest feeder college to UCLA for the past five years. More…
ECC Professor Sets Another International
Swimming Record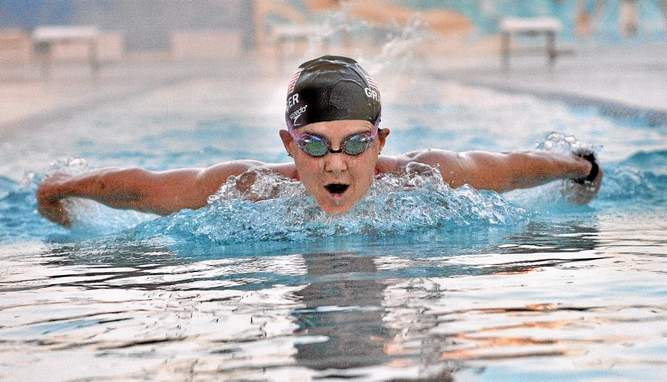 Photo by Rene Paramour
El Camino College professor and master swimmer Traci Granger set yet another world record in a regional swim meet earlier this month. One of the fastest swimmers in the world, Granger tied the world record in the short course 50-meter butterfly, with a time of 31.13. She also went five for five at the meet, bringing home five first-place medals.
The victory caps a tremendous year for Granger, who set several national and international speed records this past spring and summer.
More…
ECC Art Gallery to Present: Architecture Digested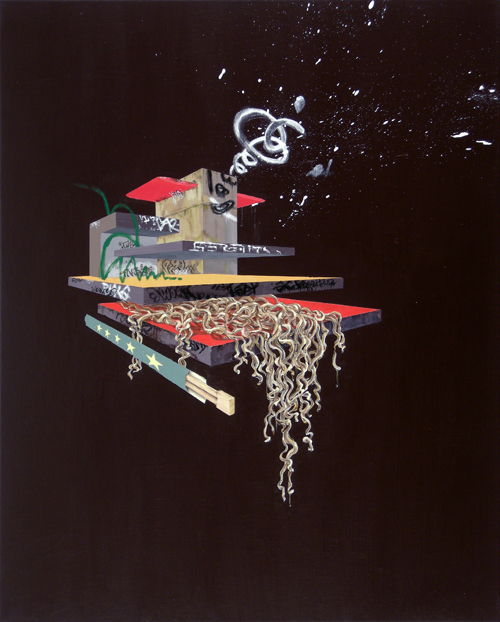 The El Camino College Art Gallery will present "Architecture Digested," architecturally stimulated works by Al Alu, Josh Cho, Michael Davis, Rene Deloffre, Lawrence Garcia, Lawrence Gipe, Laura Hamje, Robert Hite, Joyce Kohl, Sandra Low, Michael Lewis Miller, Margaret Nowling, Elizabeth Ockwell, Fred Rose, Cory Sewelson, Pat Warner, and David Jordan Williams. The show runs January 21-February 13, with a reception 7:00-9:00 p.m. January 30, and an artists' walk-through at 1:00 p.m. February 4. More...
Compton CCD Celebrates Opening of Central Plant and Main Road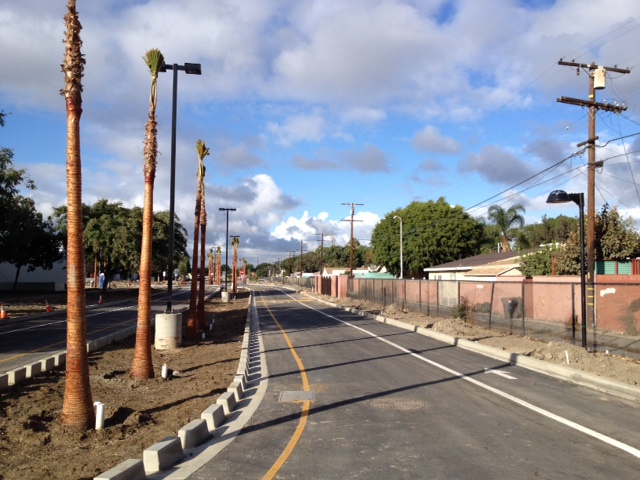 The Compton Community College District recently celebrated the opening of the new Central Plant and the opening of the main north/south road that connects the ECC Compton Center campus. As part of the Phase 1 Infrastructure project funded by state capital outlay monies, the new state-of-the-art Central Plant will supply cooling for all existing buildings, as well as future expansion throughout the Compton Community College District grounds. This energy-efficient approach will improve reliability and reduce the energy costs for the District by $220,000 per year. In addition, the main access road, which connects the south side of campus (Artesia Blvd.) with the north side of campus (Greenleaf Ave.), is once again open. Improvements for this main campus thoroughfare include aligning the primary drop-off area to help clarify vehicle circulation patterns and speed control, as well as new landscaping improvements.
Ask El Camino!  

Have questions about financial aid, admissions or El Camino College in general? Try the online FAQ service – "Ask El Camino." ECC's instant answer service offers info on a wide variety of questions. Simply type in a question and submit, or browse the list of Top 10 Questions from other visitors. Got questions? We have answers!

ECC Compton Center LRC Offers Student
Study Support  
In the last year, the El Camino College Compton Center Learning Resource Center has implemented many new enhancements, with the help of a new LRC instructional specialist and input from students, faculty and staff. The changes focus on collaborative, group-oriented learning programs. For example, the LRC established a successful new math/science drop-in tutoring center, peer tutoring, and a Supplemental Instruction (SI) program, which offers learning assistance for difficult courses. More...
Share your comments about these stories!
You can use your Facebook, Hotmail, Yahoo or AOL account to make a comment!


Sections
Share this newsletter with
your friends:



Tweet

Share your thoughts on these articles! Leave your comments at the bottom of this newsletter!
Safety Matters
Department News
ECC Alumni

Submissions
Newsletters