Student Spotlight: Adrian Menendez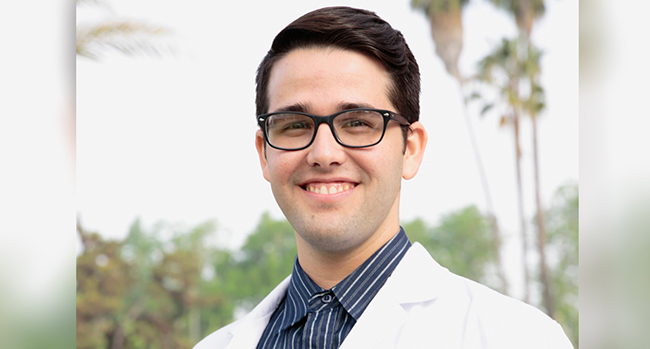 Adrian Menendez is a straight-A El Camino College student who is on his way to a four-year university and a promising career in dentistry.
He recently finished a prestigious program at UCLA for pre-med students. Adrian's academic success is the result of many years of hard work, yet he is quick to say that he didn't do it alone.
Adrian moved to Torrance from Cuba five years ago, knowing very little English. Despite his struggles with learning a new language while taking challenging coursework, he graduated from Torrance High School in 2012 and enrolled at ECC right away. He soon joined the college's First Year Experience, Honors Transfer, and MESA support programs. 
"El Camino College set the foundation for my educational career now and into the future," said Adrian, a biology major. "I took advantage of every resource possible. I'm a first-generation college student – my parents didn't go to college, so definitely being in those programs gave me the tools I needed to succeed. They all made a positive impact on my education. I know I can go into my field of study and be a successful and competent student. I feel like I was educated the right way and with help from mentors and support services, I am now ready to move into my future."