Alumni Spotlight: Paul Saldana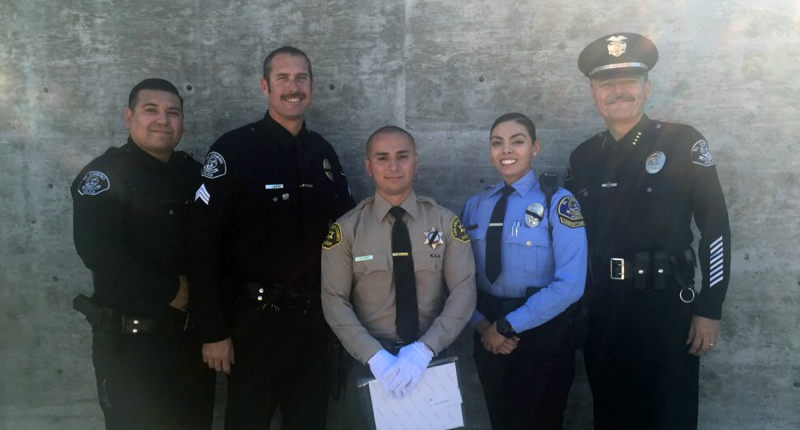 Work hard and be humble. It's just one of the pieces of advice Paul Saldana, now a Los Angeles County deputy sheriff, took to heart during his time at El Camino College.
Saldana recently graduated from the sheriff's academy and will begin working in corrections.
He was named the Honor Recruit of his graduating class of the academy, earning top scores in academics, marksmanship, physical training and leadership. He said he credits the training he received at El Camino College for his success.
"I was ready – I knew what I'd experience in the field," said Saldana, who has wanted a career in law enforcement since he was a kid.
El Camino College's Police Cadet Program helped Saldana get through the academy. Police cadets work 15 to 20 paid hours per week for the El Camino College Police Department while attending college.
"If I hadn't joined the cadets I don't think I would have been prepared for the academy," he said.
ECC Police Cadets help the department with work such as escorting students or staff members around campus, parking enforcement, operating the campus courtesy shuttle, locking and unlocking campus facilities, making emergency notifications, helping with traffic control for special events, delivering evidence to the campus lab for processing, and reporting suspicious activity.
For more information on the El Camino College Police Cadet Program, view: http://www.elcamino.edu/police/SpcServPrograms/cadet.asp.