Empowered Aging: Sharkie Zartman Lives Life with Gusto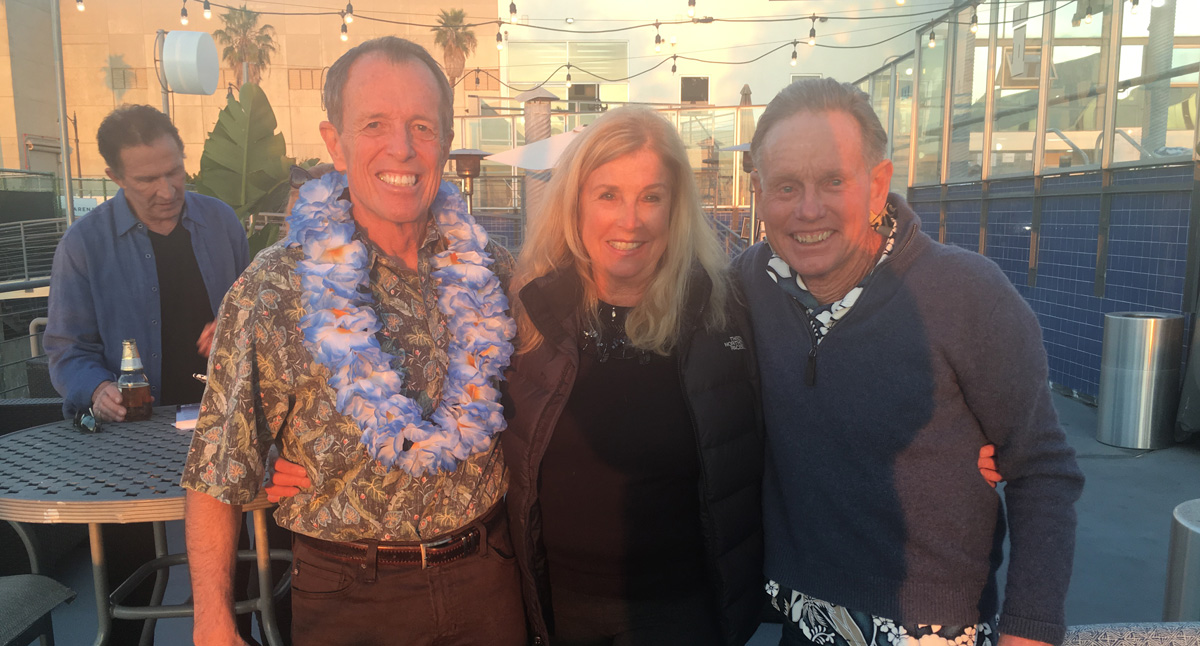 Growing older with gusto is a goal ECC alumna Sharkie Zartman takes seriously. The venerable South Bay wellness expert, coach, athlete and author recently compiled a guide to living a full, vibrant life at any age. "Empowered Aging" is Sharkie's ninth book and offers practical advice from experts in the fields of nutrition, exercise, movement and self-care. Targeted to people in their 40s, 50s, 60s and beyond, the book offers new perspectives on aging and retirement, medical advances for aging joints, nutrition, and tips for building muscle and improving balance, among other topics.
Each chapter is written by leading experts in their fields, including retired ECC professor Dr. Thomas Storer, a chief exercise physiologist who offers advice for taking care of one's muscles. Sharkie is also one of the 13 South Bay-based authors, offering tips on staying healthy and active at any age.
Sharkie has taught health, fitness and volleyball at El Camino College for more than 40 years. She is a former member of the U.S. National Volleyball Team and the World University Games. At UCLA, where her jersey was retired, she was a member of the first national championship team. Sharkie was also a five-year WPVA (Women's Professional Volleyball Association) beach player.
At El Camino College, Sharkie coached the volleyball team to nine conference and two state titles. She is a member of the California Beach Volleyball Hall of Fame, El Camino College Athletic Hall of Fame, and the California Community College Coaches Hall of Fame. She holds degrees in kinesiology and instructional technology.
Sharkie is also the host of the weekly radio program "Sharkie's Pep Talk" on HealthyLife.Net, with the goal to inspire listeners through discussions on empowerment, fitness, yoga, and aging with confidence and purpose.
For more information on "Empowered Aging," view the book listing on Amazon.