Congratulations to the Class of 2015!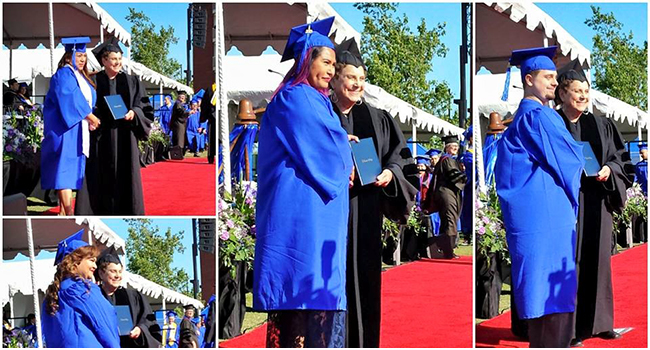 The 68th commencement ceremony on May 15 celebrated the Class of 2015. Continue the celebration and keep posting photos to Facebook and tag ECC on Twitter and Instagram using #ECCGrad!
ECC alumnus Dr. Gregory Rafijah, assistant clinical professor at the University of California, Irvine School of Medicine's Department of Orthopedic Surgery, was the guest speaker for the 68th Annual El Camino College Commencement Ceremony. Expanding on the celebration introduced two years ago, graduates joined the fun on the "ECC Blue Carpet," a special El Camino College photo opportunity, complete with a custom step and repeat backdrop, available for graduates, family, friends and ECC employees. Joyful images from commencement were tagged, shared, and enjoyed by all. See a sampling at Storify.