A "Grand Slam" Celebration!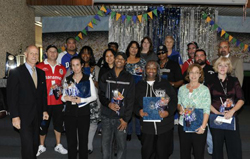 Congratulations to all staff members honored at the annual Classified Service Awards celebration on November 17. The festivities in the Student Activities Center centered on a fun sports theme and featured a snack bar and "athletic" skills challenges that made for a "grand slam" celebration! Click here to see the all-star lineup of staff members honored for their years of service.
ECC Helping Others for the Holidays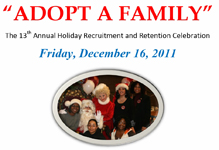 Many outreach activities are planned throughout campus to help others this holiday season. To start the season of giving, students in the Inter-Club Council will host a holiday party for area youngsters on December 9. In addition, everyone is invited to "adopt" one or more children of CARE/CalWORKs students for the 13th Annual CARE/CalWORKs Holiday Retention Celebration set for December 16. During the holidays, many CARE/CalWORKs students cannot afford to purchase gifts for their children. Donors may choose to "Adopt a Family" with one child or up to five children, or make a general contribution such as non-gender specific toys, books, gift certificates, or monetary donations to help purchase toys for the children. For more information, contact Lorena Perez at lrperez@ elcamino.edu or click here.
Faculty Art Show
Be sure to visit the El Camino College Art Gallery's newest exhibit: FACULTY SHOW 2011: Works by El Camino College Art Department Faculty through December 15. This annual exhibit features works from the college's art instructors, showcasing an interesting mix of styles, media, and genre, while also highlighting the skills, talents, and interests of faculty members. An opening reception is scheduled for 7-9 p.m. December 1, with a gallery walk-through with Joyce Dallal at 1 p.m. December 6.

The exhibit provides a look at the aesthetic and educational philosophies advocated by the El Camino College Art Department and demonstrates an array of concepts and techniques currently characteristic of the art world. More…
Veteran Center Grand Opening


A grand opening for the new El Camino College Veterans Resource Center celebrated the new facility at the Student Activities Center designed to serve those students who have served our country. The new Veterans Center offers a welcoming place where students may gather and access the many services available at the college. The program opened with a rousing rendition of the National Anthem, sung by ECC music student Lord Byron Scott. In addition, student veteran Scott Hookey offered opening remarks, and the keynote address was delivered by one of the original Tuskegee Airmen, Lt. Col. Robert Friend, a member of the elite World War II African American Red Tail Squadron. The celebration closed with a tour and the unveiling of artwork donated to the Veterans Center. More...
Architectural History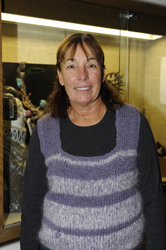 Longtime art history instructor Mary Drobny recently returned from an international conference in Cuba where she was invited as a guest lecturer for the second year in a row. Drobny presented a lecture on the history of archeology in Mesoamerica at the fourth annual International Symposium of Architectural History. Her lecture mainly focused on Central America, Guatemala, and Honduras and she discussed recent excavations around Tikal, Guatemala and Copan, Honduras. Drobny also spoke about her trip this past summer to China, where she saw the famed Terracotta Warriors. For the past 10 years, Drobny has worked with the Archaeology Department of Havana, Cuba and has worked with staff members on digs throughout the city and underwater on shipwrecks. She has a master's degree and a bachelor's degree from California State University, Long Beach.
Photo Exhibits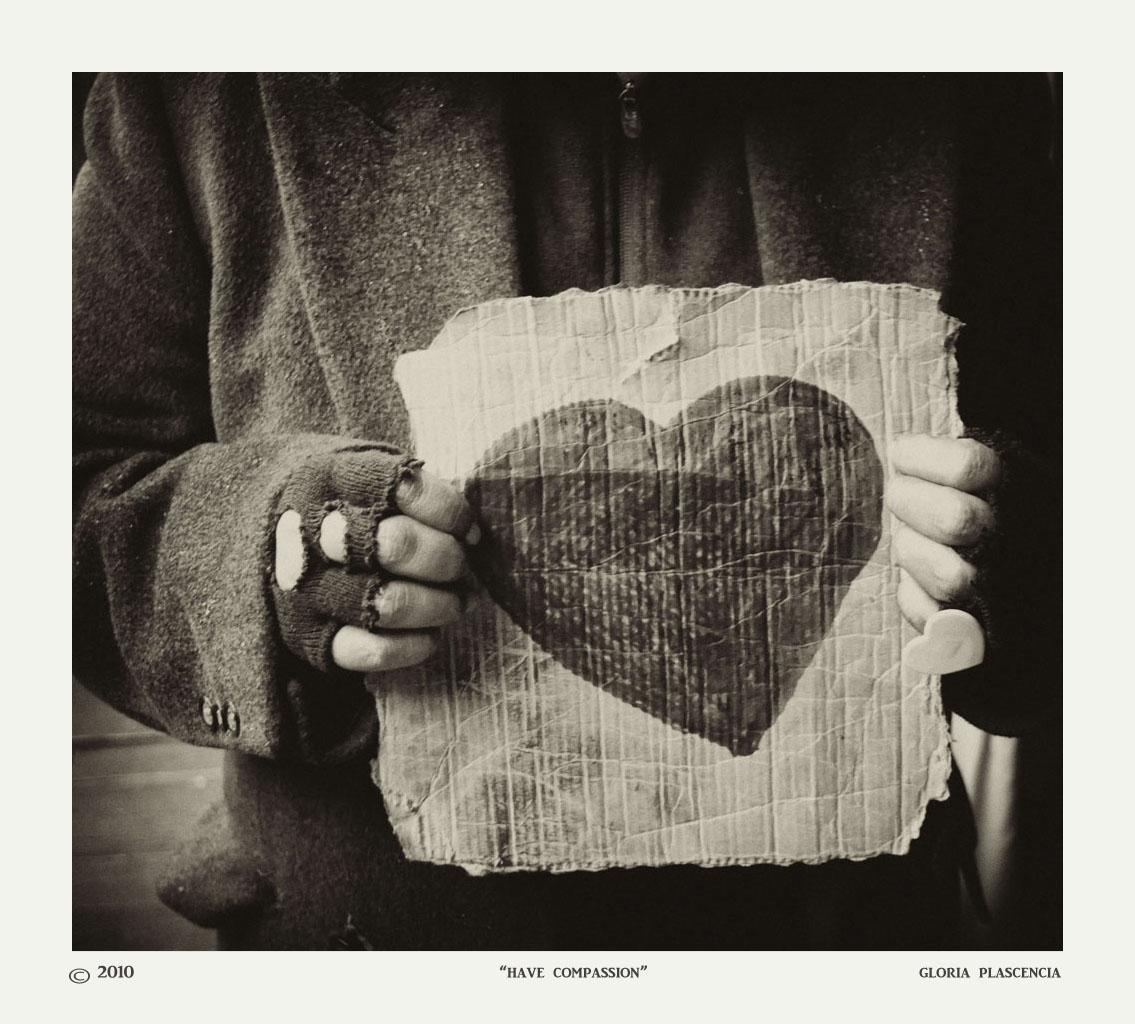 Congratulations to ECC advanced photography student Gloria Plascencia who was accepted into the juried show "South Bay Focus 2011" at the Torrance Art Museum. Gloria's work will be presented in the exhibit from November 29 through December 16, with a reception set for 6:00-9:00 p.m. December 3. The exhibition is in conjunction with the Torrance Artists Guild and the South Bay Watercolor Society. In other photo news, don't miss the ECC fall photography exhibit at Paul's Photo in Torrance, which continues through November. Approximately 36 digital and film, black and white and color photographic images will be on display. Paul's is located at 23845 Hawthorne Boulevard in Torrance and is open Monday-Thursday and Saturday from 9:00 a.m. to 6:00 p.m. and Friday 9:00 a.m. to 7:00 p.m.
Facebook > Like!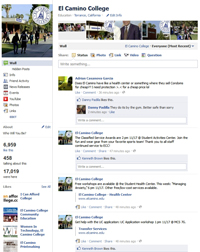 Follow us on Facebook! More than two years ago, based on research and the ongoing trend in social networks, we found it necessary for El Camino College to have an active social networking presence to reach prospective students and communicate with current students on a daily, and sometimes hourly, basis. In this past year, our Facebook followers have grown from 2,600 in June 2010 to a whopping 6,850 in October 2011 – a 163% percent increase. That's an average of 250 new followers per month! In addition, monthly active users on our Facebook page have increased from 811 to 6,400 (a 689% increase) in the same time period.
English Honors
Congrats to English Professor Sara Blake who recently received the 2011 Nina Theiss Award for Outstanding Service to the Teaching of English. The award was presented at the biennial conference of the English Council of California Two-Year Colleges (ECCTYC) in Burlingame, California. Blake joined the El Camino College faculty in 1986 and currently serves as the division's faculty coordinator for the college's Basic Skills Initiative. She has a master's and bachelor's degree from San Diego State University and an associate degree from Palomar College. Also on the conference program were English faculty member Pete Marcoux and First Year Experience's Cynthia Mosqueda, who highlighted ECC's innovative pilot program of accelerated learning in reading and writing to improve student success and retention. More...
Recycling Week Recap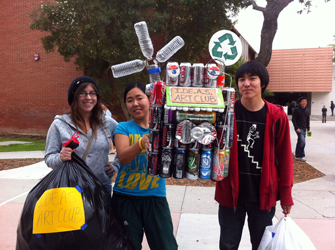 Congratulations to the ASO, along with ECC's "Green Team," for sponsoring a successful Recycling Week on campus from November 7- 10. Information on recycling and items El Camino College typically recycles was available at an information table all week and a display in the Schauerman Library showed how various bottles and cans are recycled and the types of items that are recycled at ECC. The Recycling Week finale featured the Inter-Club Council Recycling Competition, which culminated at the Homecoming Rally. More...
Cash for College!
The El Camino College Online Scholarship Application is now open! Students with a 2.0 GPA or better and have completed, or will be in the process of completing, a minimum of six graded credit units at ECC are encouraged to apply. Scholarships range from $500 to $2,000! Scholarships may be used to help pay for tuition, books and fees. Some scholarships require a completed FAFSA, which should be completed before submitting the online scholarship application. This past May, approximately $350,000 in scholarships was awarded to about 325 El Camino College students at the annual Scholarship Awards Ceremony and Reception. Students can apply online via MyECC and click on "Scholarship Application." For more information, refer to the Scholarship User Guide. The scholarship application deadline is February 29, 2012. Applicants must also submit a letter of recommendation and a personal essay. For more information, please contact: El Camino College Scholarship Office, 310-660-6541; or El Camino College Compton Center Scholarship Office, 310-900-1600, Ext. 2935.
Student Success: Scholar-Ballers   
El Camino College student-athletes excel both on the courts and fields and in the classroom. Congratulations to the 40 Warrior student-athletes who were recently honored as Scholar-Ballers for the Fall 2011 season. The Scholar-Baller organization recognizes academic success and those athletes who excel in academics by achieving a 3.0 GPA or higher. Click here to view a complete list of Fall 2011 Scholar-Ballers. More...
The Art of Translation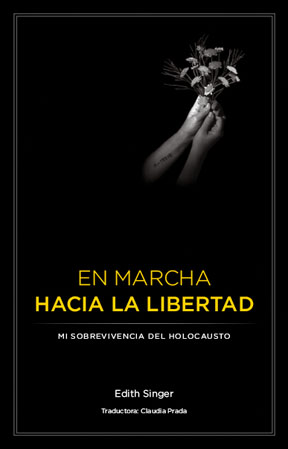 ECC Spanish language instructor and artist Claudia Prada recently translated "March to Freedom, A Holocaust Memoir" by Edith Singer into Spanish. The book is available via amazon.com, and is also currently available for purchase at the Museum of Tolerance in Los Angeles. Claudia has master's degrees from UCLA in Spanish-American literature and theater, and film and television. In 1995, she was awarded the UCLA Film and Television Graduate Woman of the Year Award, as well as the Edward James Olmos Award in film and television.
Physician Honors   
Congratulations to our team orthopedic surgeon and his group for being named "Top Doctors" by Our South Bay. Dr. William Mealer, of Beach Cities Orthopedics & Sports Medicine, is an alumnus of El Camino College, where he has served as athletic team physician for more than 20 years. Mealer earned a bachelor's degree from USC and then graduated from the University of Miami Medical School where he also completed his orthopedic surgery residency. In his spare time, Mealer enjoys sailing with his wife and three daughters.
El Camino College Compton Center Hires Four New Faculty Members
Four new full-time faculty members joined the El Camino College Compton Center community this fall. We are happy to welcome: Karla Coti, chemistry instructor; Brent Kooiman, auto collision and repair instructor; Dale Ueda, heating, ventilation and air conditioning (HVAC) instructor; and Cassandra Washington, child development instructor. For bios on our newest instructors, Click Here.
Share your comments about these stories!
You can use your Facebook, Hotmail, Yahoo or AOL account to make a comment!


Sections
Newsletters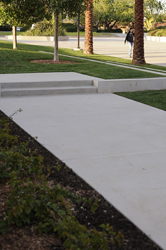 Can you guess where this photo was taken on campus? Submit your best guess here and be eligible to win a fabulous prize! Enter by November 30.

Congratulations to Cheryl Shenefield in ITS for correctly indentifying last month's photo, which was the east stairwell of the Natural Sciences building. Cheryl won a Starbucks gift card.