ECC Celebrates: Two New Academic Buildings Open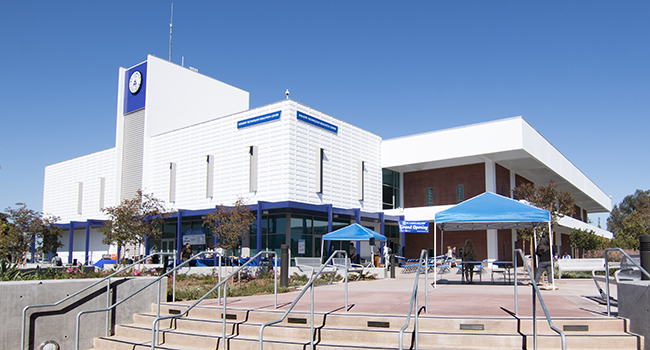 The Center for Applied Technology building features a brand new 44,000-square-foot, state-of-the-art learning center, offering modern learning facilities for students, including exterior covered areas and vehicle/equipment yards, paint spray booths, and state-of-the-art welding equipment. The new facility houses the college's welding technology, automotive collision repair and painting, automotive technology, and air conditioning and refrigeration programs. Green technology incorporated into the design and functionality of the new Center for Applied Technology includes Solatube skylights in some offices and classrooms and the use of recycled/reclaimed water for the landscape irrigation.
The 105,090-square-foot Industry Technology Education Center is a completely renovated space for the college's industry and technology programs, as well as the Information Technology Services office. The ITEC features 70 classrooms and 24 labs that provide access to 209 new computers, training equipment, and associated tool rooms for drafting, fashion, and cosmetology programs. Administration of justice, architecture, automation robotics and manufacturing, engineering technology, fire technology, emergency medical technology (EMT), electronics and computer hardware technology, and the observatory are also located in the ITEC building.
The $29.9 million Center for Applied Technology and $38.3 million Industry Technology Education Center were made possible with funds from the 2002 Measure E facilities bond.