STEM Conference Welcomes Area Youth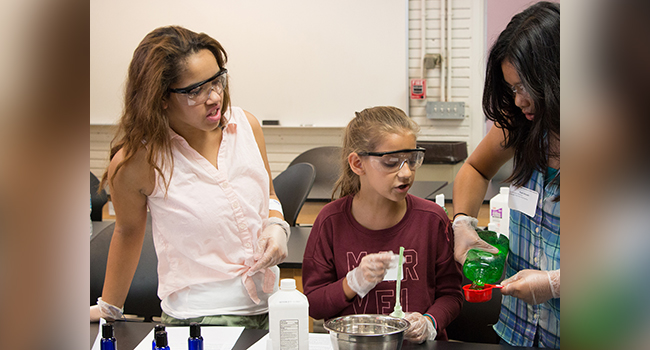 Area youngsters participated in a recent STEM Conference at ECC where they joined a variety of hands-on activities and seminars, all while learning about college and career opportunities in STEM fields.
Titled, "Empowering the Next Generation in STEM," area youngsters interested in science, technology, engineering, or mathematics (STEM) had the chance to meet role models in STEM fields while participating in hands-on workshops and competitions such as marble roller coaster design, "fun, science & root beer," miniature catapult design, "fun with circuits," cosmetic chemistry, and even a station to make hand sanitizer!
Parents in attendance participated in the workshop "From Student to Scientist: Paving the Way" to learn how to best prepare their child for a STEM education and career.
The El Camino College STEM Conference was sponsored by the El Camino College STEM program and Upper Hand to College, an organization that encourages girls to pursue higher education in STEM fields.
For more information about El Camino College STEM opportunities, view this page: https://www.elcamino.edu/academics/stem/.