Welcome to College Night: Nov. 15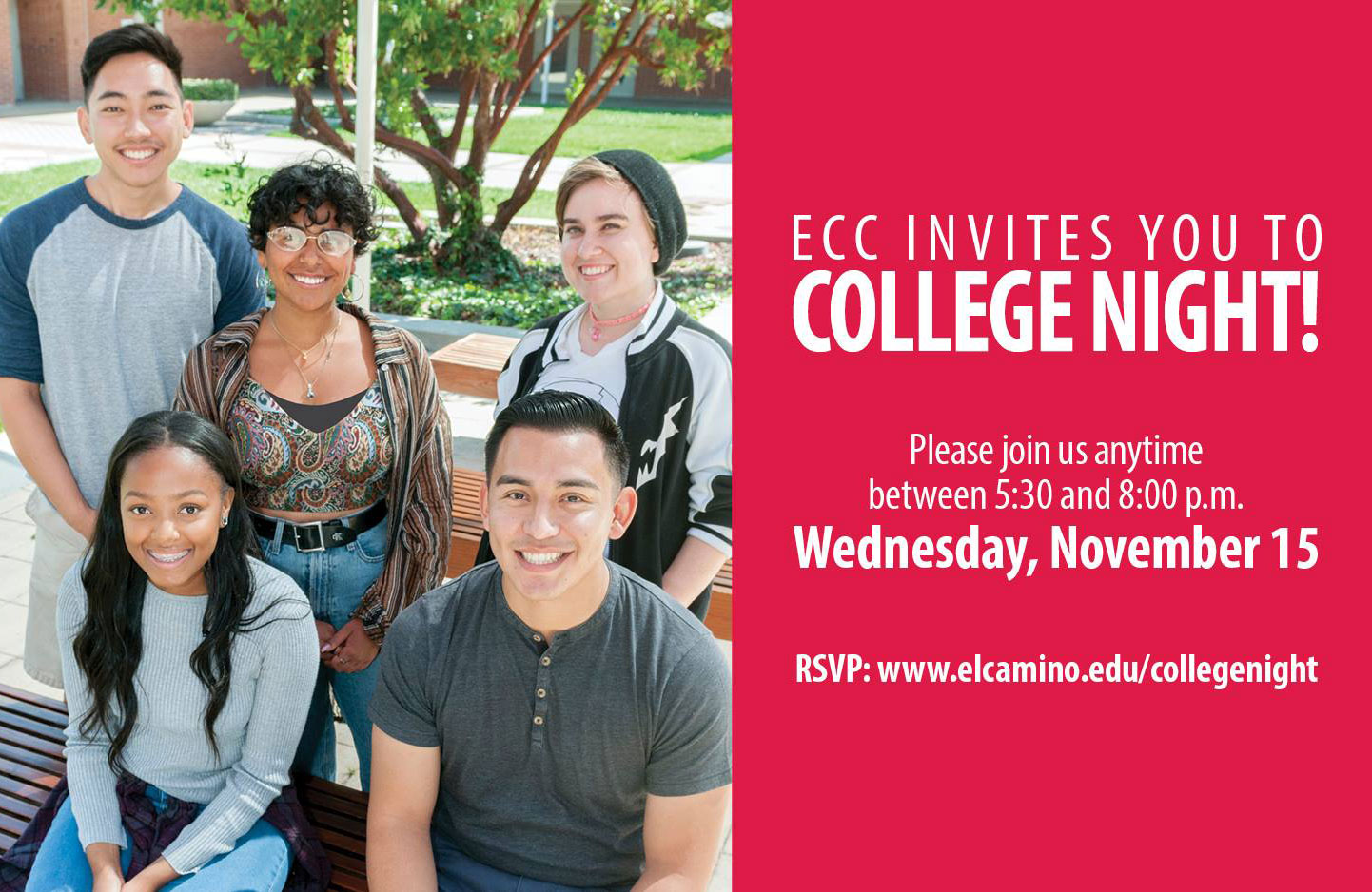 All prospective students, parents, adult learners, educators, and community members are invited to attend College Night on Nov. 15.
This event welcomes parents and prospective students to campus to learn about ECC programs and resources. Families can tour the campus and attend a variety of workshops. A resource fair will be available, showcasing the many opportunities for students to utilize our support services. In addition, students will learn about opportunities available to working adults looking to earn a degree or certificate with evening/online classes.