ElCamino.edu: A New Look!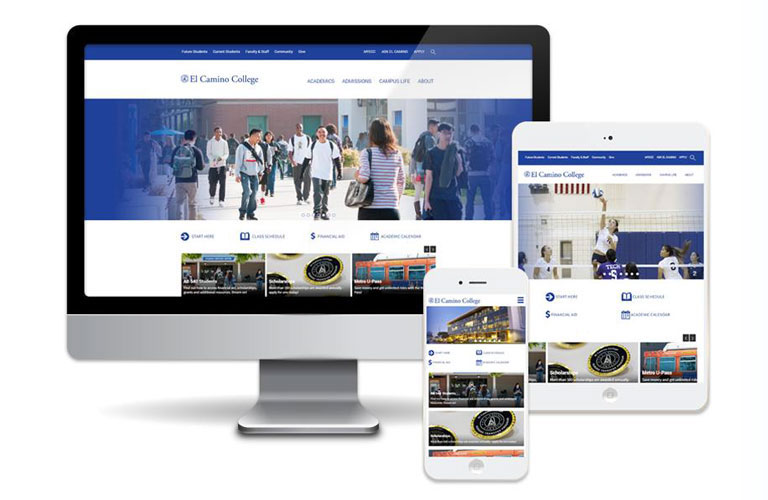 ElCamino.edu is new and improved! El Camino College's completely redesigned website offers a modern, new look and easier access for virtual visitors. The new responsive design provides an optimal website experience across various devices and browsers. Our main goal in designing this site is to offer users a faster, easier way to find and access information. As part of the redesign, the new ECC website has an improved site map, created with input from students, potential students and community members. It is organized to be more intuitive and student centered. View the new site map.
Your feedback is very important to us as we strive to maintain a website that is valuable to students, potential students, community stakeholders and employees. If you find any broken links, outdated pages or missing images, please email the Web Master at webmaster@elcamino.edu or submit your inquiry via the Web Feedback Form. If you have any questions please refer to the FAQs or email the Web Master.
OU Campus Training If you would like to learn how to create/update webpages on the new site, Professional Development & Learning has upcoming OU Campus training sessions scheduled for:
Faculty: Thursday, 11/9
Staff/Managers: Tuesday, 10/31 and Wednesday, 11/22
Click here to register for an OU Campus training session.
Again, thank you to everyone contributing to this redesign process. We welcome your feedback as we continue to work to improve the web experience for students and visitors.