Warrior Pantry Opens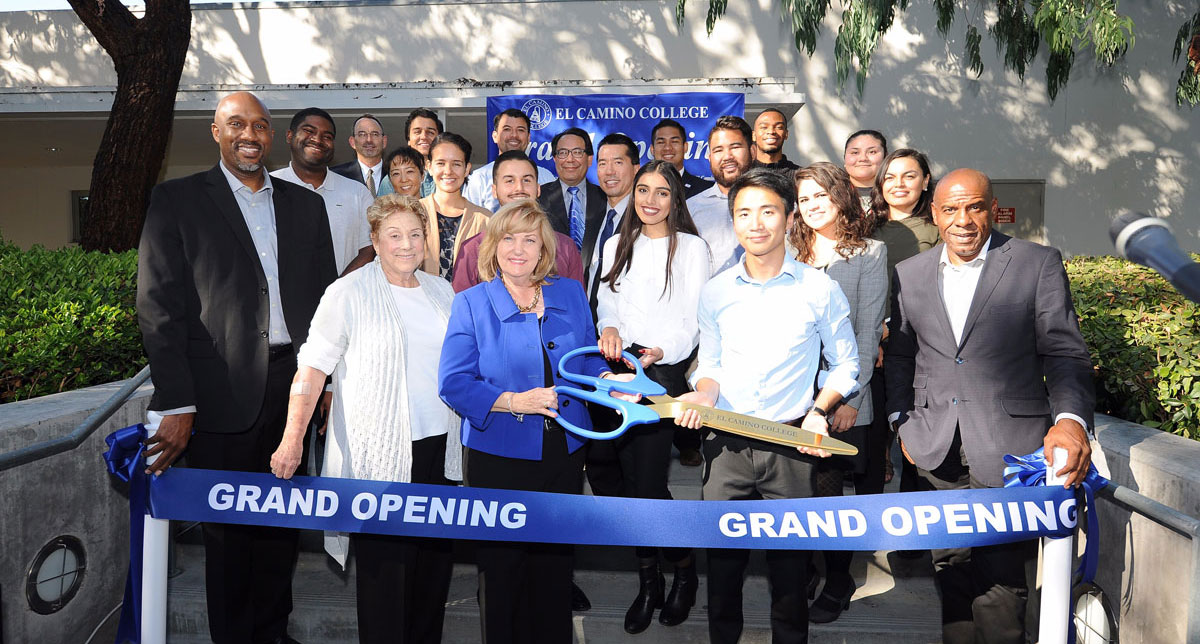 A ribbon-cutting ceremony on Oct. 16 celebrated the opening of the new El Camino College Warrior Pantry. The on-campus food bank supports students facing food insecurity. One of the many food banks opening on college campuses nationwide to serve students, the Warrior Pantry offers healthy food items to students in need, so they can succeed in their classwork without distractions caused by food insecurity. The Warrior Pantry can be used by all currently enrolled El Camino College students needing assistance.
The pantry operates with assistance from food drives and monetary donations. The college community has generously donated healthy and nutritious nonperishable food items. Donations are needed year-round, in an effort to keep the shelves stocked. For more information about the Warrior Pantry or to learn where to donate food and toiletry items, view: http://www.elcamino.edu/student/studentservices/warriorpantry/. Monetary donations can be made via the following link: http://www.elcamino.edu/foundation/donate.aspx.
Student Resources: Additional assistance is also available to students, from health services to transportation. Please view the Student Resources flyer for more information.
The new Warrior Pantry is now open for students. View a news clip covering the grand opening here: https://youtu.be/V7LoWWR87t0?t=4m17s