Summer Utilities Responsive Training (SURT) Students Celebrate Completion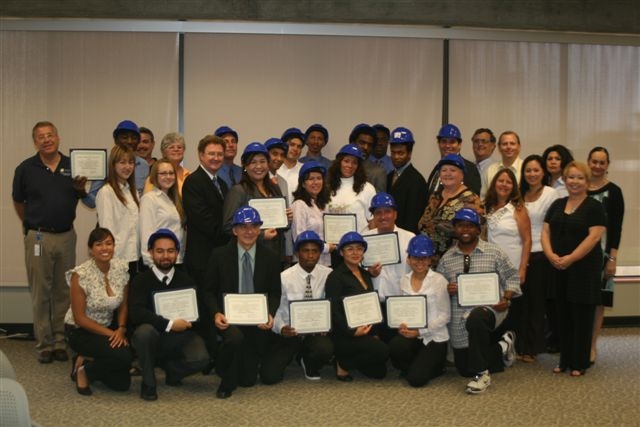 The 10-week Summer Utilities Responsive Training (SURT) Program culminated with an industry "meet & greet" celebration event, where 24 energetic and highly motivated students were given blue hard hats to indicate their successful completion of the program. Dean of Industry & Technology Stephanie Rodriguez placed the hard hats on each student, who also had the opportunity to meet with representatives from the Electrical Training Institute, Global Energy Services, Honeywell Utilities, Northrop, South Bay Center for Counseling (Energy Pathways Program), Southern California Edison, and Southern California Gas Company.
 
The program is designed to prepare potential entry-level utilities workers to score higher on the industry required entrance exams, become familiar with career opportunities at power companies, learn the basics of electricity, and develop industry-specific soft skills. More...
Distinguished Alumni Reception
Congratulations to our 2011 Distinguished Alumni Awards honorees: David Benoit, Musician/Composer; Donald Brann, El Segundo Councilman and Vice President of the Da Vinci Schools' Board of Trustees; Pat Furey, Los Angeles County Principal Deputy County Counsel; Michael Montoya, Director, Southern California Edison; and Cinna Toy-Wohlmuth, Doctor of Medicine. A reception and dinner honoring our Distinguished Alumni is scheduled for 6:30 p.m. October 1 in the East Dining Room. All faculty and staff are invited to attend. Tickets are $50 each. For additional information or questions about the Distinguished Alumni program, please contact the Foundation Office.
STEM Summer Scholars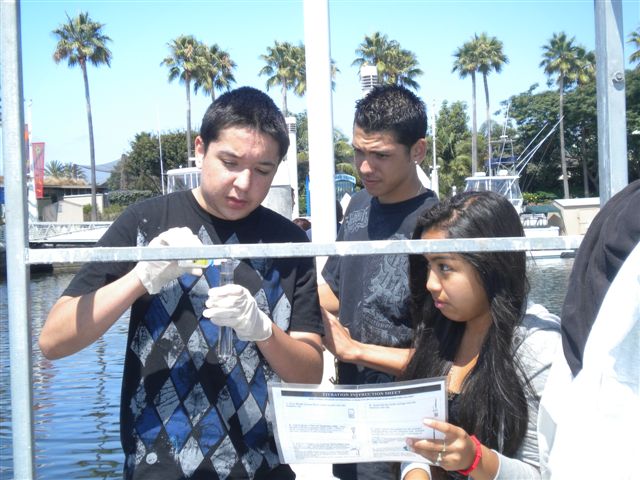 The STEM Young Scholars Summer Program was another resounding success, a month full of workshops, guest speakers, field trips, and interactive lab activities for area high school students. Students learned about the ECC Research Academy's weather balloon research project, toured USC's robotics lab, listened to guest speakers discuss FBI and entomology careers, visited the Aquarium of the Pacific and the Discovery Science Center, and participated in a physics and astronomy workshop, among other academic activities. The summer program culminated in an awards celebration where certificates were given to participating students.

Picture Perfect  
Visit our ECC online Photo Galleries, highlighting student success, activities, athletics, and other events at both El Camino College and ECC Compton Center. You can view there here.
Fall Blood Drive     

Everyone is encouraged to participate in the campuswide blood drive, scheduled for October 11-13 in the Student Activities Center, East Lounge. The El Camino College Inter-Club Council and Student Development Office sponsor this twice-per-year blood drive with the American Red Cross. Blood donors can come to the Student Activities Center from 9:00 a.m. to 3:00 p.m. each day of the blood drive, with extended hours until 8:00 p.m. on October 13. Help us donate life-saving blood! For more information or to make a donation appointment, click on the American Red Cross website and enter the sponsor code: ECC
Photography Honors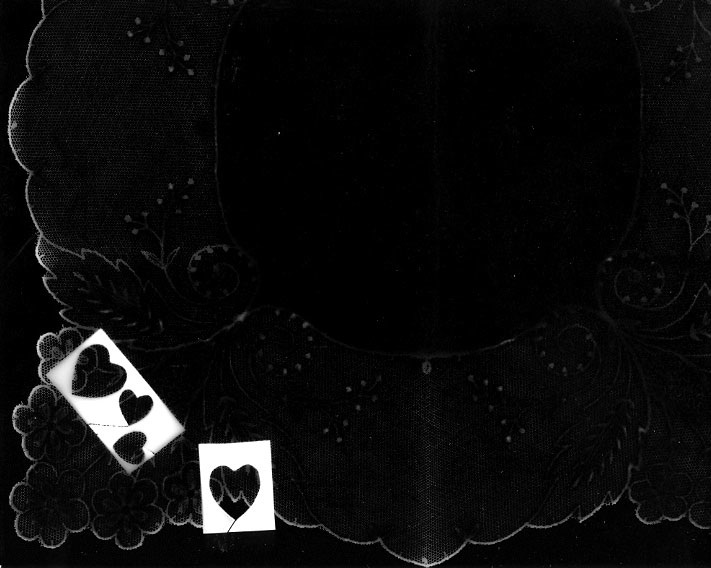 Congratulations to photography professor Darilyn Rowan who showed an exhibition of her black and white photograms through August in the Palm Springs area. An image from this exhibit, "A Memento Mori," was recently selected as a finalist for the Photographer's Forum Best of Photography Competition 2011 and will be published in the Best of Photography Annual: 2011 in December. This competition regularly draws more than 14,000 entries, with the top 5 percent selected as finalists.
A Wide View of the World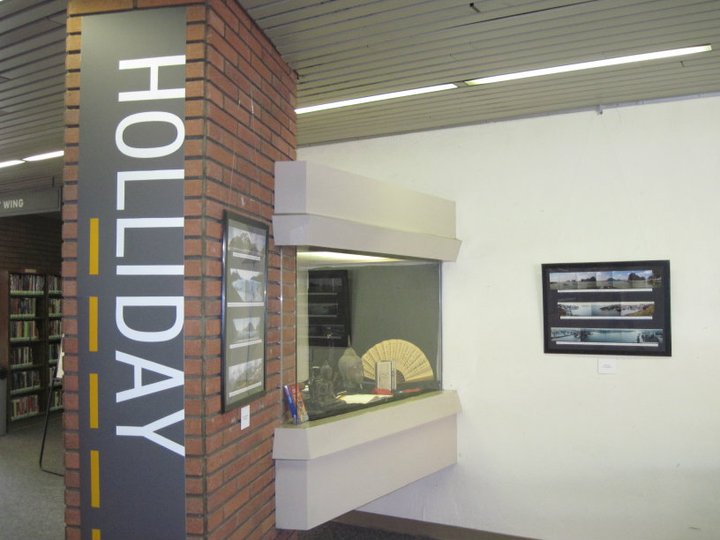 Professor Joe Holliday presented "A Wide View of the World," a new photo exhibit in the library that ran through August. More than 60 panorama photo collages with explanations of how earth science affects humans, plus arts and crafts from his travels to each major geographic region of the world were on display. The photo and art display was designed to convey the "big picture," not just the images most people are familiar with. Joe is a professor in the Earth Science Department and co-director of the ECC Honors Transfer Program. He is a part-time naturalist for the National Geographic Society, a job that takes him all over the world.
New Student Welcome Day   
Our Sixth Annual New Student Welcome Day on August 24 was a great success! We greeted more than 1,000 new students who participated in tours and workshops and learned about the many El Camino College programs designed to support academic success. Hundreds of students came to campus to learn all about El Camino College and what we offer in terms of academics and services. Thank you all who helped with this informative event! View the slideshow here.

Athletics: Men's Volleyball Scholarships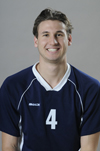 Nick Dimarco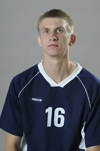 Race Munger
Congrats to Warrior volleyball players Nick Dimarco and Race Munger who recently received scholarships to play at four-year colleges. Nick, the two-year starting OPP from South High School, received a scholarship to play for Lourdes College of the NAIA. The Gray Wolves pick up a solid player who played in 19 matches for the Warriors last season. Nick recorded 248 kills, 75 blocks, 118 digs, 13 aces and had a .287 hitting percentage last year. Race also received a scholarship and will play for Carthage College in Kenosha, Wisconsin. Race played middle blocker for the Warriors last season as a freshman and will study psychology at Carthage. Munger played in 19 matches and tallied 79 kills, 95 blocks, 8 digs and had a .200 hitting percentage. The men's volleyball coach is Dick Blount. Go Warriors!
Follow us on Facebook    

Are you following ECC on Facebook? "If you haven't already, please "like" our Facebook page and become one of the more than 6,500 fans – this is double the number of ECC fans this time last year! Facebook followers get all the latest ECC info, highlighting student success, faculty/staff news, activities and events, Warrior athletics, and other happenings at El Camino College. You will also find the latest ECC news on Twitter, the Mobile Website, and our Mobile App - MOX.

El Camino College Compton Center Opens New Career Advancement Academy
A new Career Advancement Academy opened at El Camino College Compton Center this fall, offering students the education and training needed for high-demand careers. The one-year program focuses on careers in machine tool technology/aerospace fastener manufacturing and welding; books, workbooks and a variety of career workshops are also provided for enrolled students. Part of a statewide initiative, the Career Advancement Academy combines career technical education with basic skills in high-demand career areas where new workers are needed immediately. The program is funded by a $662,700 grant from the California Community Colleges Chancellor's Office, and also has technical support from the Careers Ladders Project. Read more here.
Best Practices Conference Planned
The Santa Monica College/El Camino College Title V Math and English Cooperative recently sponsored "The Faculty Cohort Project – Best Practices Conference" at Santa Monica College. The conference was designed to show faculty ways to share class resources, find networking opportunities, and integrate technology into basic skills classrooms. Sponsors include: "Supporting Student Success in Pre-Transfer Mathematics," a U.S. Department of Education Title V Developing Hispanic-Serving Institutions Cooperative Project between Santa Monica College and El Camino College. For more information, click here.

Share your comments about these stories!
You can use your Facebook, Hotmail, Yahoo or AOL account to make a comment!


Sections
Newsletters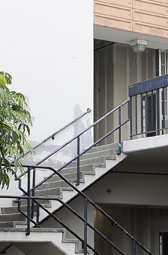 Can you guess where this photo was taken on campus? Submit your best guess here and be eligible to win a fabulous prize! Enter by September 30.

Congratulations to Lorena Perez for correctly indentifying last month's photo, which was the entrance to Murdock Stadium. Lorena won a Cafe Camino Gift Certificiate.