Congratulations to the 2014-15 Student-Athletes of the Year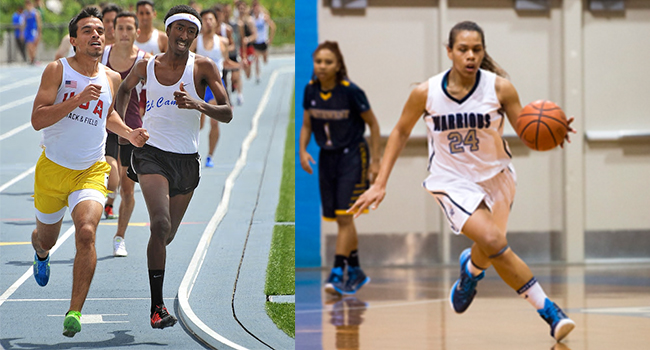 Teddy Kassa (cross country/track & field) and Shontalene Trudeau (women's basketball) were named the 2014-15 ECC Student Athletes of the Year.
Teddy was the South Coast Conference Athlete of the Meet and won two conference titles (10000m, 3000m steeplechase). Shontalene was named the South Coast Conference Co-Player of the Year and to the All-State team. She helped lead the Warriors to its second conference title in school history and led the Warriors in scoring in each of her two years at ECC.