A Debate Duo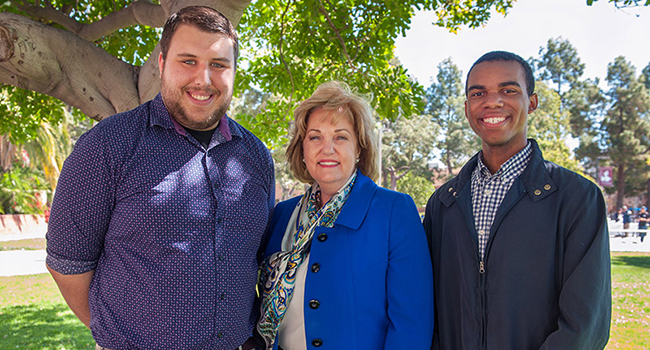 Congrats to the debate team of Isaac Curtis and Mason Jones, pictured above with President Maloney. They are considering scholarship offers from a variety of four-year institutions and plan to transfer next year.
ECC's powerhouse debate program proved on a national level that they can compete with the best – including universities. This past spring, the debate team competed in two national championship tournaments, with their best showing ever.
El Camino College also hosted the recent National Parliamentary Tournament of Excellence, becoming the first community college in the history of the tournament to host the prestigious competition. Isaac Curtiss and Mason Jones placed higher than any previous ECC team, with an impressive 21st place finish out of the top 54 individual debate teams in the nation.
Three teams then competed in the National Parliamentary Debate Association championship at Cal State Long Beach, setting community college records, finishing as the highest ranked community college, and winning the Community College National Championship award for the second time.