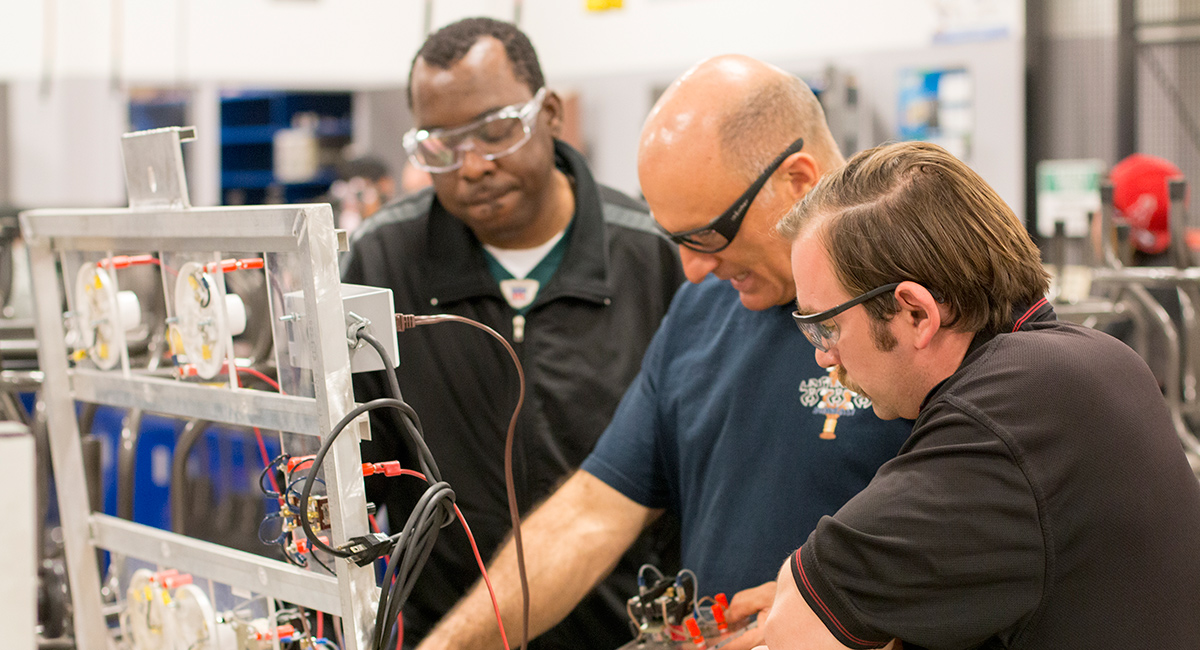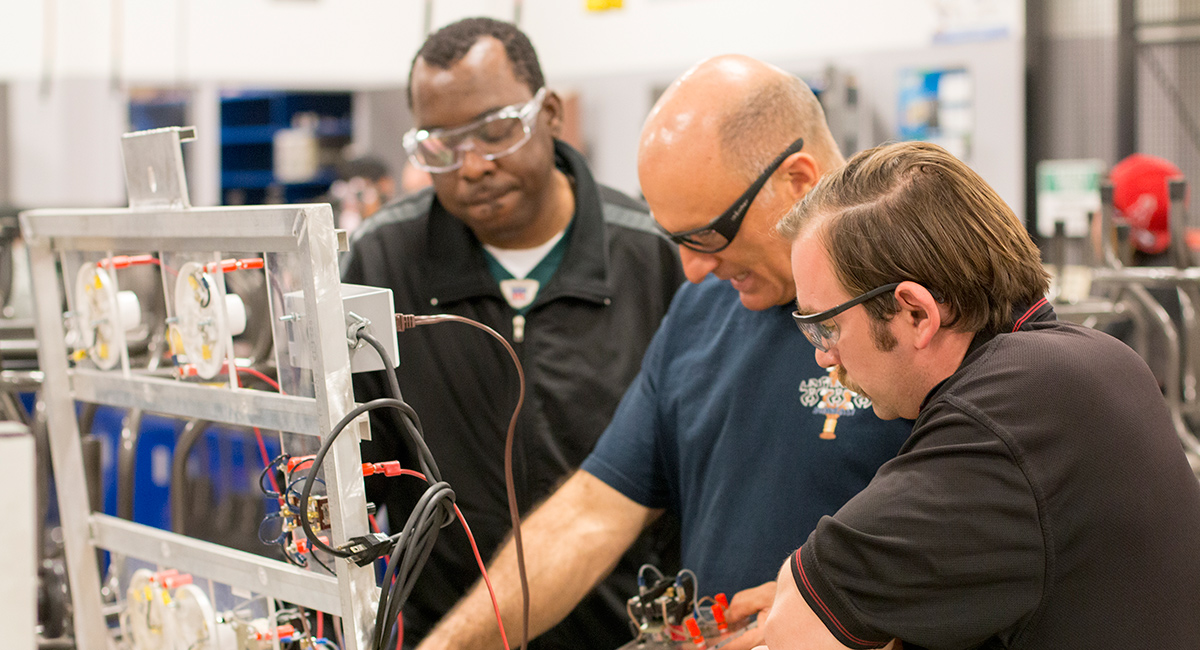 Several grants were recently awarded to El Camino College programs, from providing free textbooks to employment training programs. The list below outlines several new grant award programs.

As part of the innovative College Textbook Affordability Act of 2015 (AB 798), ECC will receive $19,000 to provide students access to no-cost textbooks. The goal of the College Textbook Affordability Act is to save college students money by empowering professors and local campuses to adopt high-quality, free and open educational resources for course materials. Textbooks can be extremely expensive and the high cost can hold students back from the classes they need to reach their goals. Student accessibility will be greatly improved with this grant.

ECC's Small Business Development Center will partner with the Long Beach Community College District to receive $60,000 in sub-grant funding for the GO-Biz Capital Infusion Grant awarded by the Governor's Office of Business and Economic Development ("GO-Biz"). ECC will deliver business advising, training, and consulting services focused upon capital infusion in the South Bay and surrounding cities.

The ECC Community Education Department will receive funds from the AARP Foundation Work for Yourself@50+: Older Adult Self-Employment Grant Program. This $20,000 grant is an AARP initiative to help older adults assess opportunities to pursue self-employment, build skills, and connect with resources that will enable them to generate income through working for themselves in a variety of ways. Nearly 40 percent of the students who enroll in ECC Community Education classes are age 51 and older, so the mission of the Young@Heart Plus 50 program will be extended. AARP Work for Yourself@50+ workshops will open on the El Camino College campus, at the Small Business Development Center, and via select senior centers, libraries, and employment service centers throughout the South Bay.

A new $949,500 California Employment Training Panel (ETP) two-year grant has been awarded to ECC's Center for Applied Competitive Technologies. This grant will support customized worker training to: attract and retain businesses that contribute to a healthy California economy; provide workers with secure jobs that pay good wages and have opportunities for advancement; assist employers to successfully compete in the global economy; and promote the benefits and ongoing investment of training among employers. The ETP is a business and labor-supported state agency that assists employers in strengthening their competitive edge by providing funds to offset the costs of job skills training necessary to maintain high-performance workplaces.

ECC will receive a $50,000 sub-award grant for the CTE Data Unlocked Initiative (along with the Rancho Santiago Community College District) from the California Community Colleges Chancellor's Office Workforce and Economic Development Division. The Career Technical Education (CTE) Data Unlocked, part of the Chancellor's Office actions on the Strong Workforce Task Force recommendations, will help colleges find, understand, and use CTE data. By providing tools, training, technical assistance, and funding, CTE Data Unlocked will support the development of regional workforce plans, prepare for $200 million in new CTE funding that will be available in 2017, and strengthen local processes like program review, accreditation, and integrated planning. In addition to introductory training provided during Spring 2017, in-depth workshops will be offered, paired with resources to support colleges in integrating CTE data into college processes such as program review, accreditation, and integrated planning.

With $210,000 in funding from the California Community Colleges - Career Ladders Project, the ECC Career Advancement Academy (CAA) will facilitate orientations, build professional development activities, and network statewide. The CAA designs comprehensive, for-credit programs for secondary students, college students, and community members looking for employment or transfer opportunities in high demand, skilled careers.



---
Scroll