SMALL BUSINESS DEVELOPMENT CENTER
Hosted by El Camino College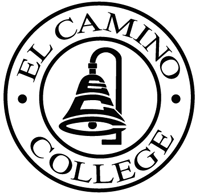 ABOUT US
The SBDC can help you start a business or expand your current business. We offer no-cost/low-cost workshops, one-on-one consultations with business experts at no charge and assistance with applying for business loans. We can even help you with research, contract agreement review, employee issues, hiring staff, business and/or marketing plan review and more. Check out our Web site to see all the resources available for potential and existing small business owners. Questions? Give us a call at 310.225.8277.
Be sure to visit our SBDC network website at www.southbaysbdc.org for the current SBDC workshop/event schedule.
Please call 310-225-8277 to register by phone.
WORKSHOPS AND SPECIAL EVENTS

BUSINESS CONSULTANTS

CONTACT US

Please call
310-225-8277
for information and to register.
Visa/MasterCard credit/debit card
accepted for payment.

Visit www.southbaysbdc.org for more information on workshops and special events.



Request an appointment with an SBDC consultant with our online request form.

Normal business hours are
Monday-Friday, 8:00 a.m. - 5:00 p.m., excluding holidays.

Our office is located off-campus
El Camino College Business Training Center
13430 Hawthorne Blvd.
Hawthorne, CA 90250
Phone 310-225-8277
Fax 310-973-3132