For Current HTP Students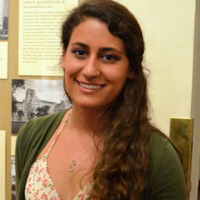 The Honors Transfer Program is a really great program! I really enjoyed the honors courses that I took because the professors were wonderful and my classmates were motivated students like me. Being a STEM major was tough at times, but Honors helped me stay on track and positive. I highly recommend joining Honors Program! It was a great experience! -Jasmine Hormati
Countdown: 5 Steps to Completion of the HTP. To complete the HTP, you must do the following:
Complete at least 5 honors courses
Attend at least 4 HTP workshops
Maintain a 3.1 GPA or above
Go to 2 counseling appointments
Complete 1 completion form and turn it in at the Honors Transfer Program office
How to stay in good standing in the program: To stay in good standing in the program, you must:
Take an HTP course every semester. If you are "banking" an honors course that you took during a previous center, you must turn in a banking form to the program assistant at the start of the semester. You can pick one up in the HTP office, or else download it here.
Attend a workshop every semester for your first 4 semesters in the program.
Maintain at least a 3.1 overall GPA.
CHECK YOUR ECC EMAIL EVERY DAY!!!!!
Failure to meet any of these criteria will result in suspension from the program, meaning that you will forfeit your priority registration for that semester, and will not be eligible to present at research conferences, be TAP certified, or apply for honors-specific scholarships. To rejoin the program, you must address the issue and then submit a reinstatement form. You can pick up this form in the HTP office, or download it here.
Are you enrolled in your honors course for the semester? Have you attended your HTP workshop? For this semester's schedule of HTP courses and workshops, check under Resources for HTP Students.
Are you doing all that you can academically to make yourself a competitive applicant for transfer? For more information on how to do this, click here.