El Camino Pride Week 2019
Sponsored by The Student Equity Program,The Gender Sexuality Alliance Student Club, and the Safe Zone Project Committee, El Camino College is proud to announce the first campus-wide Pride Week in May 2019!
Students, staff, and faculty are encouraged to join in the celebration of LGBTQIA+ students and allies on our campus! All events are free and require no RSVP!
Please click on the following image for a full list of activities: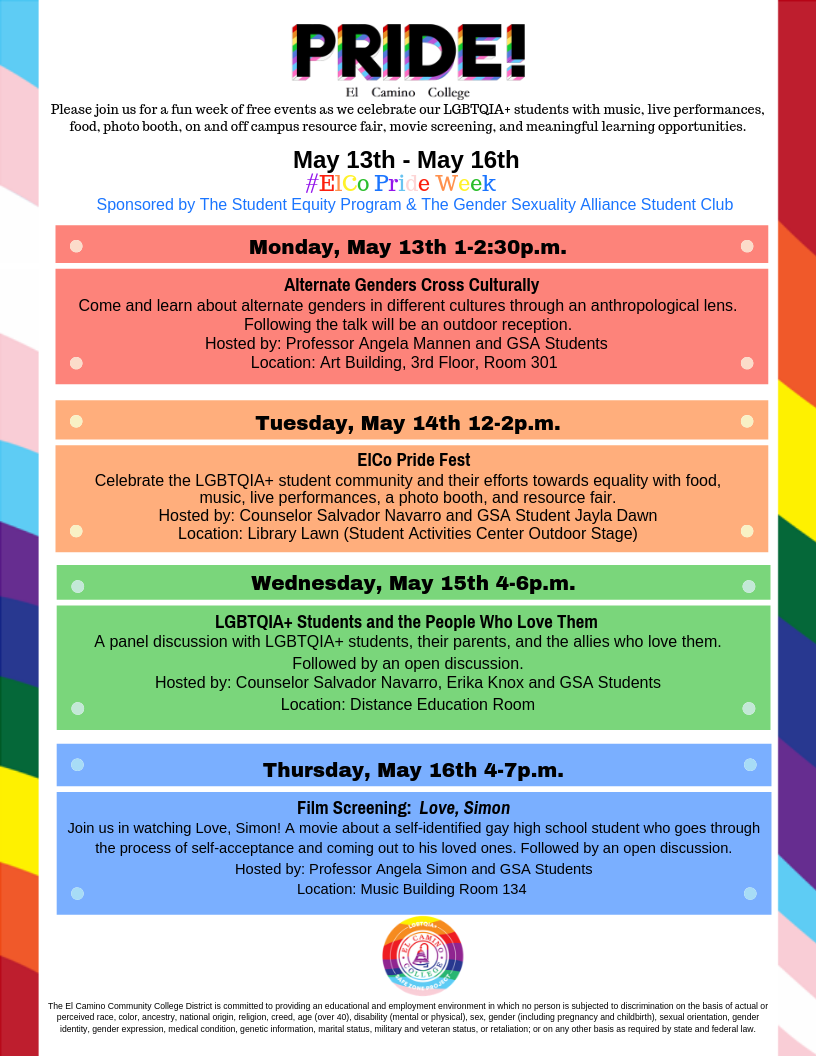 Monday, May 13th
Alternate Genders Cross Culturally
Art Building, Room 301
1:00pm - 2:30pm
Tuesday, May 14th
ElCo Pride Fest
Library Lawn (Student Activities Center Outdoor Stage)
12:00pm - 2:00pm
Wednesday, May 15th
LGBTQIA+ Students and the People Who Love Them
Distance Education Room
4:00pm - 6:00pm
Thursday, May 16th
Film Screening and Discussion: Love Simon
Music Building, Room 134
4:00pm - 7:00pm