CalWORKs
California Work Opportunity and Responsibility to Kids
---
| | | | | |
| --- | --- | --- | --- | --- |
| INTAKE PROCESS | | SERVICES | | FORMS |
| | | | | |
| WORK STUDY | | STAFF CONTACT | | OFFICE HOURS |
---
California Work Opportunity and Responsibility to Kids (CalWORKs)...
Was established in 1997 by Assembly Bill (AB) 1542 as a cash aid program for low income families who require assistance meeting their basic needs. CalWORKs can assist single or two-parent families who are receiving Temporary Assistance for Needy Families (TANF), and those in transition off welfare, achieve long-term self-sufficiency through education, employment, and training programs to help families get jobs. Child care, transportation, work expenses and counseling are also available for families in work activities. There is a four year time limit for adults but the children can remain on aid if otherwise eligible under the Safety Net program.
The El Camino College (ECC) CalWORKs Program provides support to eligible students to help them obtain their educational degrees and certificates while gaining valuable work experience. A wide array of services are offered to help students achieve their goals including counseling, case management, job placement, work study, tutoring, and reimbursements for books and supplies. The CalWORKs Program staff is dedicated to providing our students guidance, support and the best customer service on campus. Most important we want our students to know that we are here to serve them and they are always welcome in our office.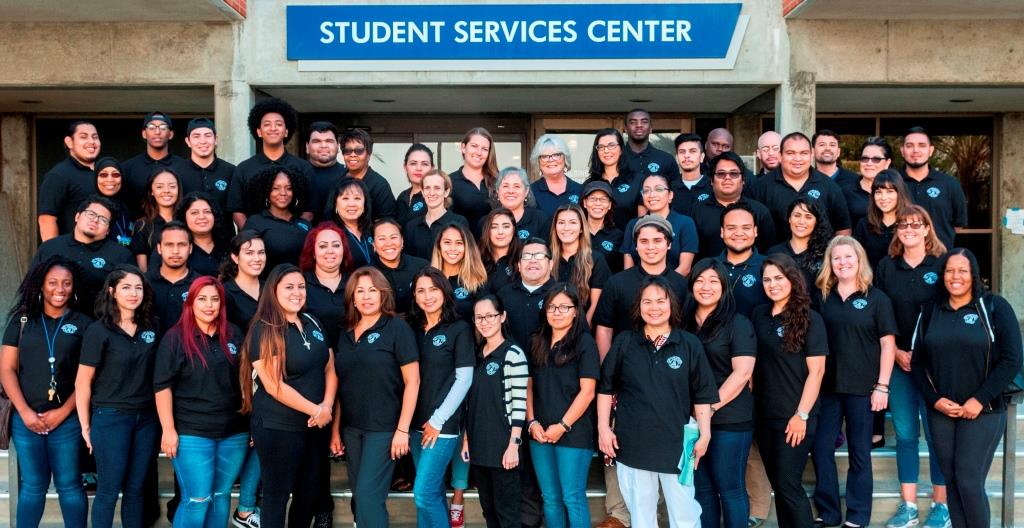 ---
CalWORKs Services Available to Program Participants:
Priority Registration

Counseling (Walk-in or Appointments)

Individual Career/Academic Advisement & Counseling

Books/Supplies - GAIN Material Request Form Assistance

Community Support & Services Referral

On-Site GAIN Service Worker

On & Off Campus Job Placement Referrals and Assistance

Work Study - Employment assistance, resume writing, job search skills, interview preparation

Coordination with the Department of Public Social Services (DPSS)

Tutoring (EOPS/CARE&CalWORKs Tutorial Center)

Holiday Recruitment & Retention Event

Mini Conference each Spring & Fall semester
---
GAIN Document Processing:
GN 6005A (SIP-Self-Initiated Program) Referral

GN 6006 (VOC-Vocational) Referral Form (along with GN 6013 and GN 6014)

GN 6390 (Multiple Schools) Referral Form(along with GN 6013 and GN 6014)

GN 6070 (Progress Report)

GN 6365 (Monthly Attendance Report)

Book material request Ancillary (Books, Supplies & Fee Reimbursement)

Form ST1-20A (WTW Verification) Training verification (Childcare)
| | |
| --- | --- |
| Student must submit a current class printout with all documentation turned in for completion. | There is a three business day turn around for pick up of documentation from the ECC CalWORKs office. |