Flyers for Upcoming Events


Fall 2017 Events:
(click image to enlage)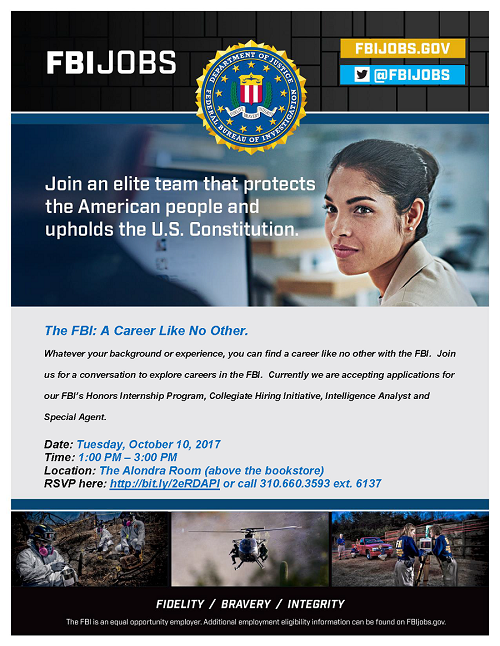 FBI Jobs Worshop
Tuesday, October 10, 2017
1:00 to 3:00 p.n.
Alindra Room (Above the bookstore)
To attend students must sign-up. To sign-up please use the link on the flyer, call or come in to the Career Center in the Student Services Building, first floor. You can call us at (310) 660-3593 Ext. 6137 for more information.