AB 540 and Undocumented Student Resources
Introducing No-Cost Legal Services
El Camino College in collaboration with CHIRLA is proud to announce no-cost legal services available to students, staff and faculty. You can book an appointment to meet with CHIRLA legal services online. After scheduling an appointment an attorney from CHIRLA will contact you at the scheduled time for a full consultation.
If you are a student who identifies as undocumented or AB 540 and are pursuing a college education, this page can help you understand how to access and request financial aid at El Camino College, locate scholarships, university grants and outside resources. Dream on!
What is AB 540?
AB 540 is a law that provides in-state tuition benefits for undocumented and out-of-state students who attend or will attend a public university in California.
Under California law AB 540, certain nonresident students are exempt from paying nonresident supplemental tuition.
If you're granted an AB 540 exemption, you will be charged in-state tuition and fees, and not the supplemental tuition charged to nonresidents.
---
Who is eligible?
Students (including undocumented students) who, for various reasons, are classified as nonresidents may be eligible.
To qualify for AB 540 status, students must also meet the following eligibility requirements:
Student must have attended a high school (public or private) in California for three or more years
Student must have graduated from a California high school or attained the equivalent (GED or CA HS Proficiency exam)
Student must be enrolled in an accredited California Institution of Higher Education
Student must file an

AB 540 California Nonresident Tuition Exemption Request Form

that includes an affidavit stating they have filed (or will file) an application to legalize as soon as they are able to do so. Completed forms must be submitted to the Admissions and Records Office located in the Student Services building
Submit a copy of your high school diploma and sealed high school transcripts to the El Camino College Admissions office for verification.
* SB 68 expands AB 540 to enable students to count years spent at a California Community College and Adult School towards AB 540 eligibility. Additionally, the bill will allow the completion of an Associate's Degree or satisfaction of the minimum requirements to transfer to the University of California (UC) or California State University (CSU) to meet the degree or unit requirements. These new eligibility criteria expand possibilities for students educated in CA to qualify for in-state tuition and statebased financial aid at CCCs, CSUs, and UCs.
If you previously were not eligible for AB 540 status, you may be eligible with the expansion to AB 540 with SB 68. Please check with the ECC Admissions Office for details.
If students meet the AB 540 criteria, please visit the Admissions and Records office to submit completed forms. AB 540 students may qualify for financial aid such as a BOG Fee Waiver. The California Dream Act allows undocumented and nonresident documented students who meet certain provisions to apply for and receive private scholarships funded through public universities, state administered financial aid, University grants, community college fee waivers, and Cal Grants.. Please note: student information obtained in this process is strictly confidential unless disclosure is required by law. For FAQ's related to the California Dream Act please click here. Please note that the California Dream Act Application opens every year beginning October 1st and should be filed by March 2nd. You should renew your application every year to avoid delays with your financial aid.
---
El Camino College AB 540 Checklist
Complete following steps if you think you meet AB 540 eligibility. If you are not sure you can use this tool to help you see if you may be eligible to pay in-state tuition. Please note that the ECC Admissions Office makes all final decisions regarding eligibility.

Complete the El Camino College application.

Apply for Financial Aid by submitting the CA Dream Act Application online by the March 2nd deadline.

Submit the California Nonresident Tuition Exemption Request Form to the Admissions Office along with an official high school transcript. If your transcript does not have your graduation date you must also bring your high school diploma to the Admissions Office. Requests for the AB540 exemption must be made in person.

Complete "Level-up Survey" through your MyECC account, Orientation, and Counseling.

Connect with a support program such as First Year Experience (FYE), Puente, EOPS, and KEAS.

Check out the A.H.E.A.D. club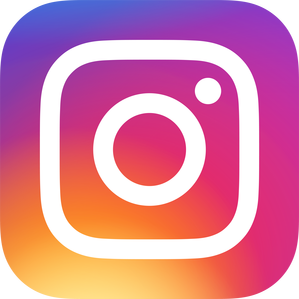 @undocuwarriors
Click here to print a copy!
DREAM ACT APPLICATION AND OTHER RESOURCES



More information about AB 540 status at El Camino College can be found here. The California Community Colleges Chancellor's Office has also developed a web page containing resources and information related to DACA/undocumented students: http://www.cccco.edu/resourcesforundocumentedstudents.aspx.
To receive email notifications about events please follow this link.